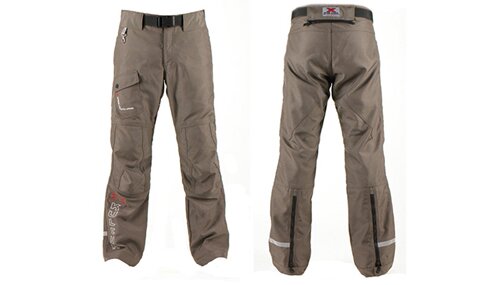 Stand a chance to win a pair of the all-new XKULCHA Dakar Adventure riding pants, valued at R1,680-00 by entering your details during February.
The winner will be drawn from all the entries received. The competition closes at midnight on Sunday, 28 February 2014. One entry per person. DO IT NOW's competition rules apply.


Once you have entered the competition, please click on the Facebook icon and like the Xkulcha Facebook page.
XKULCHA DAKAR ADVENTURE RIDING PANTS
What makes the all-new XKULCHA DAKAR Adventure garment so special? The cut is a relaxed fit. The outer shell is 1000d Polydura for protection against abrasion and the inside is lined with cotton for all-day wear in our hot climate. Other key benefits include removable compact foam knee pads, raised waistband with foam insert, permanent foam panel inserts on middle back and top thigh, its earth-tone colour is outdoor friendly, it doesn't show up dirt and unlike black doesn't draw heat, it has chunky zips for durability, and it has a zip on the back legs to make putting on boots easy and effortless. Visit www.xkulcha.com for more details on their new generation riding gear.
Congratulations to Peter Gold, the winner of the November 2013 competition. Peter won an Aquapac Electronics case, to waterproof your phone or GPS, as well as a Small Camera case to waterproof your camera.