Why & how to Ride the Rhino this year
Words: Kim Mapley | Photos: Chris Hitchcock/Photosport
With only weeks to go before the much-anticipated Resolution Health and Zurreal Ride the Rhino mountain bike challenge, riders of all shapes and sizes, ages and skill levels are making their final preparations for what has become known as one of the most enjoyable events on the mountain biking calendar. Held annually during September in the full spring bloom of the Western Cape, the Ride the Rhino is a three-day stage race that caters for novices and expert riders, offering a choice of routes and an enjoyable atmosphere of camaraderie and fun.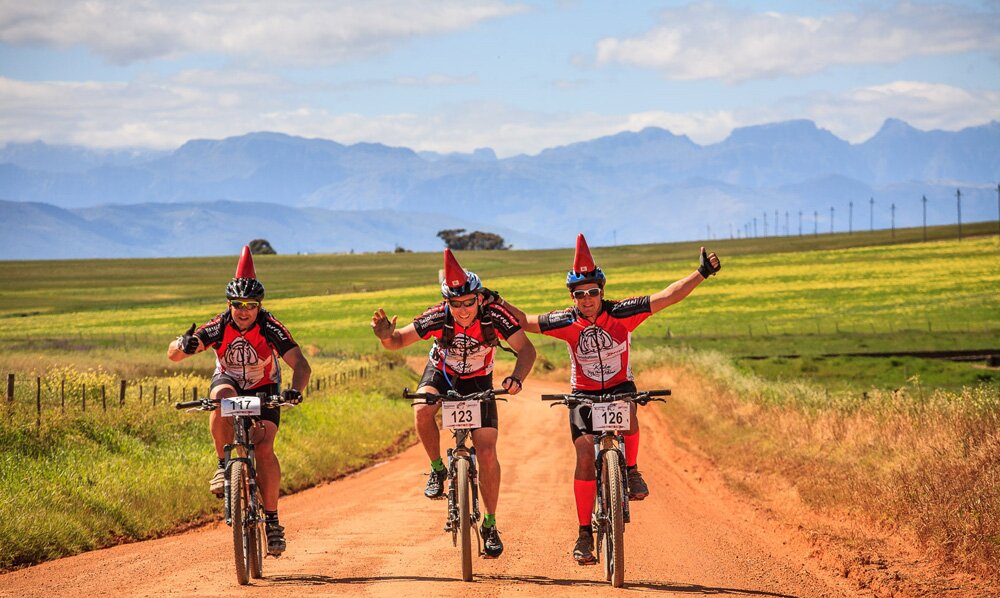 Why & how to Ride the Rhino this year
"If you haven't entered or started training yet, you can still get the time you need in to be able to finish," says Hannele Steyn, multiple cycling event winner, provincial and Springbok colour holder and overall sporting junkie. "Whether you have had little time to prepare or even if you feel that you have done the mileage, you still need to do the right things from now until race day, starting with building heart and leg muscle strength," added Steyn.
Hannele recommends that if you feel you haven't done enough, you should forget about winning or being a hero and rather make sure that you are able to finish. This means spending as much time as you have each day doing hours in the saddle and choosing routes with nice climbs. With this type of training, you will at least ensure that you won't damage your health and be able to finish.
"It is always sad when a good mountain bike event is over, more so if that event is one of the best on the calendar, like Ride the Rhino. Some of us call it the 'post-race syndrome' because for weeks after the event there seems to be a feeling of emptiness, as if something is missing from your life," says Fourie Kotze, Hannele's riding partner, avid cyclist and a regular at national and regional cycling events.
Reminiscing about his 2013 Ride the Rhino experience, Fourie has the following to say about the ride, "The first stage stretched past the world famous Langebaan Lagoon, where flowers and wild animals abound. Along the way, the riders were treated to fresh produce from Darling Dairies (I'd kill for their drinking yoghurts), Spur burgers and water points (where you could also taste the best wines from the local cellars).
"A few of my favourite highlights from last year's race were some of the best single tracks imaginable, the gorgeous scenery, the floating bridge finale that not all of us managed to cross without getting drenched and the stunning Rhino jerseys we were given to wear on the last day, to show our support for the plight of our rhinos."
Hannele agrees, and offers the following valuable tips for participants taking part in this year's ride:
• Try to choose a weekend where you have both days to do some long rides and try back-to-back rides on the Saturday and Sunday of at least the same distance as the two longest days of the Ride the Rhino.
• Decide on what you are going to eat and drink before, during and after the event.
• Stick to the same type of food for breakfast that you eat every day and if you don't know what you are going to get, take some of your normal eats with you.
• Use the energy drink and energy food you are used to and take some on the stage with you to mix at the water stations if you're worried that your system won't agree with what they will serve.
• Try not to eat too many sugary foods and rather opt for natural food, like nuts and dates.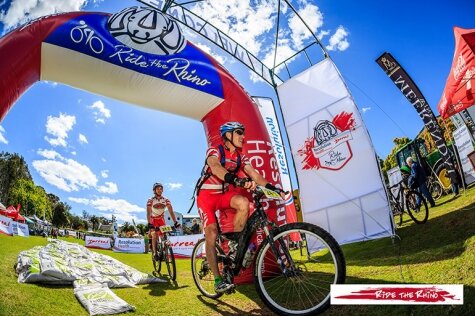 Why & how to Ride the Rhino this year
• A good recovery drink after each stage is full cream milk. Add some of your recovery protein powder to make it even more nutritious.
• Try and stick to plain food every day and don't eat too much spicy and fibrous food.
• Drink lots of water and other liquids from about two days before the race and take in between 500 ml and 1,000 ml of liquid per hour during the stages. Hydrate well after the stages and stay off your feet as much as you can after each stage.
• If you really want to look like a pro, put a warm jacket on after the stages, drink your recovery drink and then go for a 30-minute spin.
• Don't try out new things during the race, for example, new energy foods, shoes or wheels.
"If you want to do a mountain biking event that stretches through one of the most beautiful regions in the country, with outstanding organisation and something for both the weekend warrior and 'racing snake' alike, look no further than Ride the Rhino," comments Fourie. "I would recommend this ride to anyone.
You have not really seen and done it all until you have ridden in the Ride the Rhino, so enter now!" concludes Hannele.
Event information:
When: 26-28 September 2014
Where: Langebaan to Darling to Durbanville
Distance: Black Rhino 250 km (100 km per day), White and Junior Rhino +/-180 km (50 km per day)
Accommodation: Heartbreak Motel at the Cloof Wine Estate. Pre-pitched walk-in tents, comfy mattresses with fitted sheet, hot showers, dedicated bathrooms, 24/7 security and a food and bar area.
Enter online: www.ridetherhino.co.za
Also in this issue
With only weeks to go before the much-anticipated Resolution Health and...
Many factors contribute to a cyclist's performance. There are the physical,...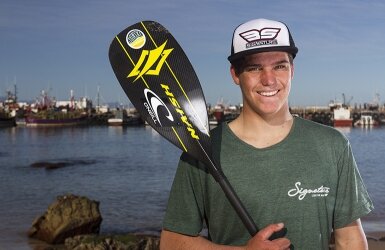 An interview with Ethan Koopmans
It's easy to understand why Stand Up Paddling, or SUP for short, is one of...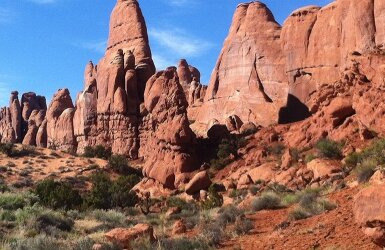 Preparing for the La Ultra - The High
Earlier this year I accepted an invitation to compete in the 2014 111 km...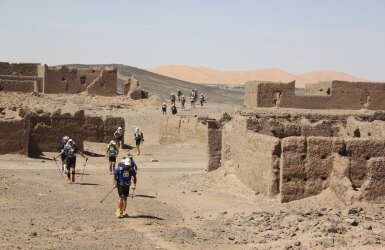 Racing the Sahara
BBC journalist (Madrid Correspondent) Tom Burridge recently took part in the...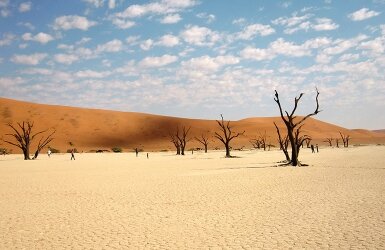 As a travel destination, Namibia is an absolute pleasure for South Africans...
Editor's foreword 1 August 2014
As of August 2014, we are proud to announce that DO IT NOW Magazine has...