There are many new diets and lots of advice on eating to lose weight, eating to gain muscle, eating to perform and the like around today. Patrick Holford, Prof Tim Noakes, the blood group diet, the Palio diet, the vegetarian diet, the all-raw diet, the eat-to-win diet, and the list goes on and on. So how do we choose?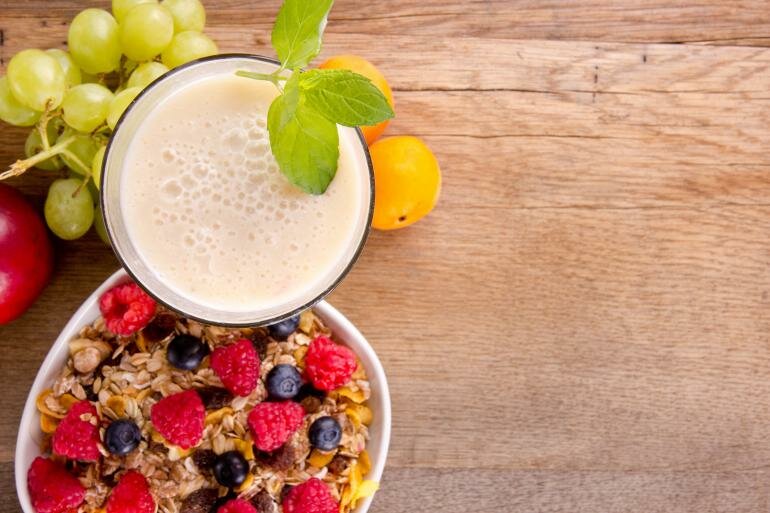 All these diets have their merits because they, at the very least, stand for better eating choices as opposed to artificial, chemically enhanced and processed foods. But, at the end of the day, I still think that a balanced diet containing all three food groups - protein (animal or vegetable), low GI carbohydrates and essential fats - is the way to go to get the best results. It is also about making it a lifestyle and not just something that worked while you were sticking to the rules.
If you think logically about the new craze of eating almost only protein and fat, how can any diet that cuts out naturally healthy things like tomatoes (lycopene), watermelon, carrots (vit A),and bananas (potassium), to name a few, be correct?
Of course high protein with almost no carbohydrates will make you lose weight, but it will give you no energy, put strain on your kidneys and how do we know what the long-term effects will be? Will it be apologised for when everyone sits with other problems and the next big hype is out there? Yes, we have started to overdose on carbs and neglected our intake of protein, but shouldn't we rather eat enough protein instead of too much again?
So let's look at how we can incorporate all the best parts from these diets into a well balanced, nice-to-live-by eating plan. Here's a great example:
Healthy eating plan
Breakfast:
• Muesli that contains nuts and seeds for higher protein and essential fat. Do not buy the roasted roasted or those with added sugar. Eat it with milk, water or yoghurt for some extra protein and good probiotics.
• Whole rolled or crushed oats porridge to which you add some nuts for extra protein. If you know you are not getting enough protein in during the day, then use a protein supplement to complement your diet. My recommendation is PVM XTR Protein.
• Boiled or poached eggs on rye or spelt bread.
• Egg white omelette, with fillings like mushrooms, asparagus, tomatoes, spring onions, spinach and cottage cheese.
• A smoothie with one to two low GI fruits (apple or strawberries), yoghurt and protein powder.
Mid morning snack:
• Game or lean beef biltong (about 25 g).
• Plain yoghurt with fresh berries (only if you didn't have a fruit smoothie for breakfast).
• Two rice cakes with cottage cheese and avocado.
Lunch:
• Any grilled or steamed lean protein (such as chicken, beef, game or fish) or sashimi. Have this with steamed vegetables or a healthy salad containing lettuce, cucumber, celery, tomato, avo, cottage cheese, asparagus and mushrooms.
Mid day snack:
• Same as the morning snack.
Dinner:
• Steamed or grilled protein with steamed veggies and a salad. Low GI, non-starchy vegetables are the way to go here, such as green beans, broccoli, spinach, asparagus, mushrooms, kale, celery, lentils, chick peas, cucumber and gem squash. Try to minimise starchy vegetables like carrots, corn and peas, but do not cut it out of your diet completely. Rather leave out any man-made foods, like pasta or bread and go easy on the starches (rice, potatoes, pumpkin, etc).
Late night snack (optional):
• Protein shake or kefir yoghurt.
• Raw nuts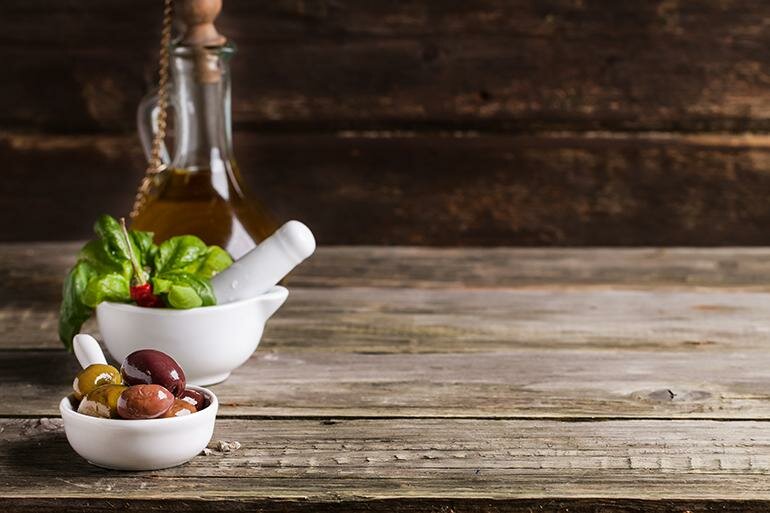 Weight-loss tips
Here are a few weight-loss tips to keep in mind:
• Most of the scientific research of late suggests that we need to eat enough (1,5-2 g) lean protein each day. This protein then needs to be worked into our three main meals and two snacks per day. Therefore, a high protein and no-carb diet is not the way to go if you want to loose weight and keep it off.
• Stay away from all processed foods, as much sugar as possible (hidden ones too), saturated fat, vegetable oil or fat and anything with the word 'hydrogenated' (another term for trans fat) in front of the name.
• Try to shop for as many organic and free range foods as possible.
• Kefir, a yoghurt plant, is an amazing food and the best way to get live probiotics into your system.
• Raw nuts are an amazing food source.
• Drink at least eight glasses of water a day.
If you follow a lifestyle like this, you won't have to be worry about putting on weight when eating out, going to friends or going on holidays, and most of these foods are readily available. Just remember though, if you go to a braai, choose the salads, grilled meat and stay away from things like potatoes, braai broodjies, mayonaises, sauces and spices.
Home-made salad dressing:
• 50 ml olive oil or grapeseed oil
• 100 ml balsamic vinegar
• 200 ml water
• A squeeze of lemon
• 2 teaspoons mustard
• 1/4 clove squashed garlic
• Pinch of cayenne pepper
Shake up well, sprinkle over salad and enjoy!