Reviews by www.fortressofsolitude.co.za
There are some fantastic movies and games coming out in November and December.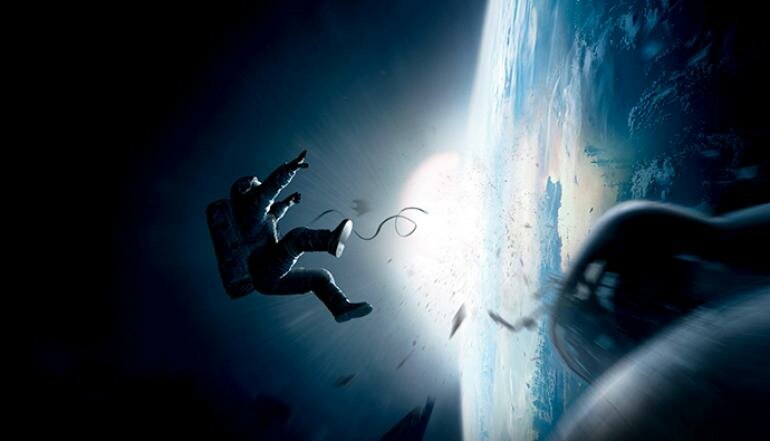 Movie Title: Gravity
Director: Alfonso Cuarón
Starring: George Clooney and Sandra Bullock
Highlights: Impressive visual effects and use of 3D.
Recommended for: Sci-Fi thriller fans.
Verdict: ****
From the very first scene, a long shot of our majestic blue planet from space, Alfonso Cuarón's edge-of-your-seat science fiction thriller Gravity electrifies. Filmed in 3D by Emmanuel Lubezki, it captures both the beauty and dangers of the darkness of space. Anchored by highly impressive visual effects, live action and an enthralling story, the audience is taken on a jaw-dropping journey filled with phases of despair, awe and horror. Gravity is arguably the best blockbuster of the year.
Cuarón keeps the audience in weightless suspension right alongside his two main characters. The cameras move swiftly in and around the subjects, from long wides into extreme close-ups in a single take. Without the use of many cuts in the editing, we are able to experience the events and suspense in real time. All of this is balanced out well between moments of silence and sudden hostility, scenes of vertigo and claustrophobia. See it in 3D on the biggest screen possible. Gravity is one of the most important film highlights of the year. The film as a whole (script, directing, visuals, vfx and performances), is a breathtaking thing to behold.
Movie Title: JOBS
Director: Joshua Michael Stern
Starring: Ashton Kutcher, Dermot Mulroney and Josh Gad
Highlights: Ashton Kutcher's performance.
Recommended for: Fans of the Steve Jobs' story.
Verdict: **
If there is one thing that the slapdash biopic JOBS will teach you about Apple co-founder Steve Jobs. it's that he was an obnoxious and contemptible person. And while all that could possibly make for great subject matter, the film seems like a missed opportunity to truly explore the dark mind of one of the world's greatest innovators. A surprisingly effective performance from Ashton Kutcher, who clearly did his homework, feels lost in a fragmented script that tries to cover nearly two decades within in a short space of time. While the true story behind Apple's rise might be an intriguing one, Jobs fails to incorporate all the elements, which include betrayal, greed, obsession and innovation. Instead, we are treated to a brief history lesson.
The irony of Jobs is that the creators of the film are uninspired while telling a story about someone who inspires. There are moments of wonder hidden in the 128 minutes, but most of it is frustratingly incomplete. It softens the edges too often and doesn't do enough to be the essential portrait of Steve Jobs. On a positive note, Kutcher finally shakes off the Kelso curse.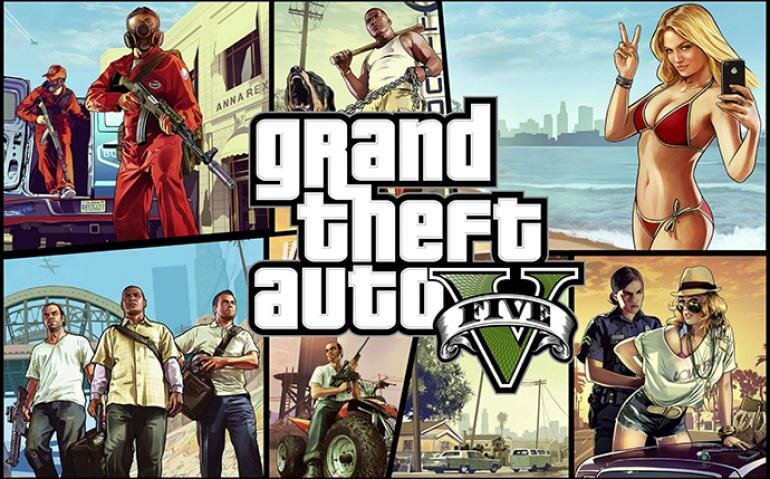 Game Title: Grand Theft Auto V
Developer: Rockstar Games
Publisher: Rockstar Games
Genre: Third-person shooter
Highlights: Everything!
Recommended for: Action, adventure fans.
Verdict: *****
What is there that can be said about Grand Theft Auto V (GTA) that has not already been said? In the time since its launch, the online community of nearly the entire Internet has been inundated with GTA-related media, of videos exposing secrets, of funny events' screenshots, of stories and anecdotes of all kinds. Much like Skyrim two years ago, GTA sits in that wonderful sweet spot that most developers can only dream of, where their game is bought and beloved by both hardcore gamers as well as the many players who have little to no interest in gaming as a full-time hobby, and mostly own a console for sports titles with friends. And yet, that second group all went out and bought GTA on launch day.
It is a labor of love, with details put into a million things a person would never see, with action and fun available in hundreds of different ways. I'm almost sorry I can't shout at it more to make myself a bit different to the other reviews out there, but sadly, yes, GTA V is probably as good as the hype makes it out to be, which is a pretty good achievement in my books. It will take some doing to beat it for Game of the Year.
Game Title: Sonic Dash
Developer: Hardlight Studio
Publisher: Sega
Genre: Endless Runner
Highlights: Good graphics and fast gameplay.
Recommended for: Fans of the series.
Verdict: ***
The world famous blue hedgehog, Sonic, dashes his way onto iOS devices in this endless runner platform game, developed by SEGA's Hardlight Studio. Fans get to play Sonic as they dash, spin and jump their way through stunning 3D environments collecting rings and avoiding obstacles and enemies. You can also unlock various characters from the Sonic World, such as Tails, Knuckles, Amy and Shadow. These characters can also be purchased using red star rings, which are available through the in-app store purchase.
The negative aspect of the game is that it depends heavily on in-app store purchases to help you run further. You can purchase normal rings or special red star rings that can be used to buy further content for the game, such as additional characters, boosters and revives, which come in handy if you want to continue your run from the point of where you last perished. Sonic Dash is currently available for free download from the App Store for iPhone, iPad and iPod Touch devices.
BOOK REVIEWS
These books are available from all good book stores.
Roads Less Travelled: Ultimate Braai Master second series
Justin Bonello
The Roads Less Travelled: The Ultimate Braai Master second series again goes way off the beaten track, 8,000 kilometres of that, to give competing chefs the adventure of a lifetime, and users of the book the ultimate braaiing and outdoor cooking experience that they can recreate for themselves on their own patios. R230.00
Is It Really Too Much To Ask? The World According to Clarkson Volume 5
Jeremy Clarkson
Jeremy Clarkson buckles up and sets off in his ceaseless quest to navigate a path through all the silliness and idiocy. Pithy and provocative, this is Clarkson at his best, taking issue with whatever is the latest nonsense to disrupt his search for brilliance. Why should we be forced to accept stuff that's a bit rubbish? Shouldn't someone care? Is it really too much to ask? R250.00
Not On the Label: What Really Goes into the Food on Your Plate
Felicity Lawrence
In 2004 Felicity Lawrence provided a shocking account of what really goes into the food we eat. She discovered why beef waste ends up in chicken, and why a single lettuce might be sprayed six times with chemicals before it ends up in our salad, and why bread is full of water. Now, in this new edition of her seminal work, Felicity Lawrence uncovers how the British public ended up eating horses. R185.00
Heroes of Olympus: The House of Hades (Age 9+)
Rick Riordan
At the conclusion of The Mark of Athena, Annabeth and Percy tumble into a pit leading straight to the Underworld. The other five demigods have to put aside their grief and follow Percy's instructions to find the mortal side of the Doors of Death. If they can fight their way through the Gaea's forces, then the Seven will be able to seal the Doors both sides and prevent the giants from raising Gaea. R150.00
Movies to look out for:
Closed Circuit
Genre: Thriller
Director: John Crowley
Starring: Eric Bana, Rebecca Hall, Ciarán Hinds and Riz Ahmed
Date: 1 November
The Family
Genre: Crime, Drama, Thriller
Director: Luc Besson
Starring: Robert De Niro, Michelle Pfeiffer and Tommy Lee Jones
Date: 1 November
Thor: The Dark World
Genre: Action, Adventure
Director: Alan Taylor
Starring: Chris Hemsworth, Natalie Portman and Idris Elba
Date: 8 November
Games to look out for:
Call of Duty: Ghosts
Genre: First-Person Shooter
Developer: Infinity Ward
Date: November
Assassin's Creed IV
Genre: Action
Developer: Ubisoft Montreal
Date: November
State of Decay
Genre: Action
Developer: Undead Labs
Date: December