Reviews by www.fortressofsolitude.co.za
There are some fantastic movies and games coming out in February.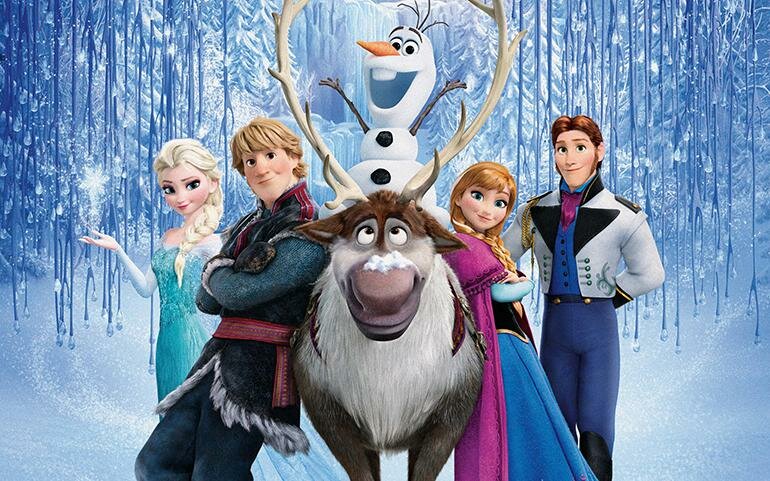 Movie Title: Frozen
Director: Chris Buck and Jennifer Lee
Starring: Idina Menzel, Josh Gad and Kristen Bell
Highlights: Catchy songs and great animation.
Recommended for: Animation fans.
Verdict: ****
Having won the award for best animated feature film at the 71st Golden Globe awards and boasting a lead cast who all have a background on Broadway, you can expect "Frozen" to be one of Disney's best animated musical feature films in years. It has all the charm and catchy tunes reminiscent of the classic Disney films whilst still being able to modernise our ideas of what a typical Disney princess should be.
What sets Frozen apart from the Disney movies of late are the really great, catchy songs written by husband and wife team Robert Lopez and Kristen Anderson-Lopez. Songs such as Do you want to build a snowman, Let it go and In the summer will be stuck in your head for a while after watching this movie and not even in the annoying way (maybe a little annoying for others around you).
Although the storyline is somewhat predictable, the movie does have some unexpected twists and turns, loveable characters who make the journey worthwhile and not to mention a cameo appearance by Tangled's Rapunzel and Flynn Ryder (if you can spot them in the crowd). All in all, this film is extremely entertaining for viewers of any age and is well worth watching.
Movie Title: The Secret Life of Walter Mitty
Director: Ben Stiller
Starring: Ben Stiller, Adam Scott and Kristen Wiig
Highlights: Ben Stiller's performance.
Recommended for: Fans of comedy/drama.
Verdict: ***
It's rare that I walk into a movie not expecting much, but walk out excited, entertained and generally happy. The Secret Life of Walter Mitty has a terrible trailer, which dissuaded several of my friends, but the movie is an entirely different experience. Ben Stiller has never been a favourite actor of mine, and his comedies in recent years have mostly fallen flat. It was interesting to experience a self-directed movie of his, but it worked.
Stiller's co-stars add a lot of depth and character to their roles. While some of the personas are a little wacky (Ólafur Darri Ólafsson is a drunk helicopter pilot who sings karaoke) each of them are plausible in their given environments. They add a perfect blend of comedy and drama to the overall story. Also, I love seeing Patton Oswalt in whatever he does. There's not much I can say other than ignore the trailer and just watch a really enjoyable movie.
You won't regret it.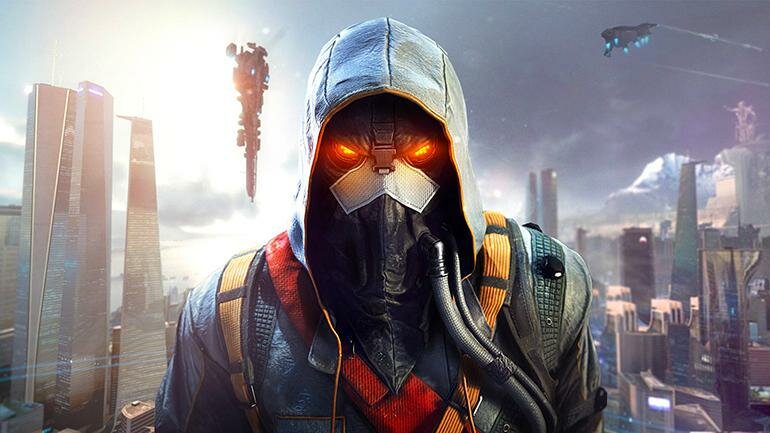 Game Title: Killzone: Shadow Fall
Developer: Guerrilla Games
Publisher: Sony Computer Entertainment
Genre: First-person shooter
Highlights: Amazing visuals and fluid gameplay.
Recommended for: First person shooter fans.
Verdict: ****
The Killzone franchise, beginning on the PS2, was originally designed to be Sony's Halo-killer and desperately failed in that regard. But at the very least, they seem to have understood that to continue along that path was foolishness and have instead focused their efforts on producing a quality shooter that demonstrates most of the PS4's capabilities wonderfully in its role as a launch title. It is probably one of the best uses of the PS4 at the moment (although in truth that title wasn't too hard to claim at this point).
I liked KSF a lot, and I didn't especially like either Killzone 2 or 3. Its fresh, vibrant, gorgeous, fluid, fun, satisfying and quick paced as a shooter, which is all you really want, with good play time and a good multiplayer mode for extended playing. Out of the two exclusive PS4 titles launched, it's definitely the superior one and is a good game in its own right for sure.
Game Title: Injustice: Gods Among Us
Developer: Warner Bros. Interactive
Publisher: NetherRealm Studios
Genre: Fighting
Highlights: Excellent fighting and cut scenes.
Recommended for: Fans of fighting games.
Verdict: ***
There is an odd sense of déjà vu when the first screens appear after loading up Injustice: Gods Among Us on the PS4. Yes, we've seen all of this before. It's pretty much the same game, just enhanced to 1080p and a few more DLC characters added into the line-up. Of course, gamers shouldn't be surprised by re-releases of fighting games to newer versions. The real question is whether or not this is in fact the ultimate edition the title suggests or just another way to rake in more cash on a popular title.
While the story isn't the greatest, some of the interactions between the characters are really fun. Inevitably, the Arcade mode and S.T.A.R. Lab Missions (a challenge mode that offers interesting survival matches) will take up the majority of your time. Combat is easy and fun, with little secret easter eggs hidden throughout the different arenas. If you enjoy fighting games then Injustice: Gods Among Us sets a new high standard. Although it's great, it isn't as ultimate as the name implies.
Movies to look out for:
RoboCop
Genre: Action, Sci-Fi
Director: José Padilha
Starring: Joel Kinnaman, Gary Oldman and Samuel L. Jackson
Date: 7 February
Anchorman 2
Genre: Comedy
Director: Adam McKay
Starring: Will Ferrell, Steve Carell, Paul Rudd and Christina Applegate
Date: 7 March
All Is Lost
Genre: Drama
Director: J.C. Chandor
Starring: Robert Redford
Date: 11 April
Games to look out for:
Soulcalibur: Lost Swords
Genre: Fighting
Developer: Namco Bandai
Date: February
Rambo: The Video Game
Genre: Action
Developer: Reef Entertainment
Date: February
Tomb Raider: Definitive Edition
Genre: First-person shooter
Developer: Square Enix
Date: February
BOOK REVIEWS
These books are available from all good book stores.
Barracuda
Christos Tsiolkas
Daniel Kelly has one chance to escape his working-class upbringing. His astonishing ability in the swimming pool is destined to transform his life. But when he melts down at his first big championships and comes only fifth, he turns on everyone around him and destroys everything he has ever wanted. Barracuda is the huge new sucker punch of a novel from Christos Tsiolkas, author of The Phenomenal. R240.00
Questions of Travel
Michelle de Kretser
Laura travels the world before returning to Sydney, where she works for a publisher of travel guides. Ravi dreams of being a tourist until he is driven from Sri Lanka by devastating events. Michelle de Kretser illuminates travel, work and modern dreams in this brilliant evocation of the way we live now. Questions of Travel is infused with wit, imagination, uncanny common sense and a deep understanding of what makes us tick. R165.00
Jackie Cameron Cooks at Home
Jackie Cameron
Under Jackie's leadership the Hartford House restaurant in the KwaZulu-Natal Midlands has been named the no.5 restaurant in the country, as voted by the judges in the 2013 Eat Out DStv Food Network Restaurant Awards. Jackie Cameron Cooks at Home is a generous invitation to good cooking that is easy and delectable. R230.00
Eat Right for Your Body Type
Anjum Anand
Anjum Anand believes the key to sustainable, healthy weight-loss does not lie in modern Western science or diet experts but in the Indian system of Ayurveda - the oldest and most holistic medical system on the planet. In this groundbreaking diet book, Anjum shows how to work out your body type, the foods you should eat (or avoid) and how to combine them into delicious recipes for every meal. R170.00
Tap Dancing to Work
Carol J. Loomis
When Fortune writer Carol Loomis first mentioned a little-known Omaha hedge fund manager in a 1966 article, she didn't dream that Warren Buffet would become the world's greatest investor. Nor did she imagine that she and Buffet would become close friends. Readers will gain fresh insights into Buffet's investment strategies and thinking on management, philanthropy, and even parenting. R180.00
Artemis Fowl: The Eternity Code (Age 9+)
Eoin Colfer
Thirteen-year-old criminal mastermind Artemis Fowl has constructed a super computer from stolen fairy technology. In the wrong hands it could be fatal for humans and fairies alike. But no need to worry, Artemis has a brilliant plan. He's not going to use the computer. What could possibly go wrong? R160.00
The Twits (Age 6+)
Roald Dahl
Mr Twit is a foul and smelly man with bits of cornflake and sardine in his beard. Mrs Twit is a horrible old hag with a glass eye. They've kept Muggle-Wump the monkey and his family caged in the garden for far too long, and now the monkeys want to take their revenge ... R120.00
Peter Rabbit: I Love You (Age 1+)
Beatrix Potter
This is a warm and gentle rhyme featuring Peter Rabbit (and a mirror surprise)! You can snuggle up with the little bunny you love the most and read this adorable book together. Featuring Peter Rabbit - and other classic Beatrix Potter characters - this warm and gentle rhyme is the perfect bedtime book for babies and toddlers. R80.00