Words: Sarah Kobal | Photo: Janine De Gouveia
The first MTN National MTB Series driven by Nissan of 2014 is taking off tomorrow in Dullstroom, with an expected 1,500+ participants.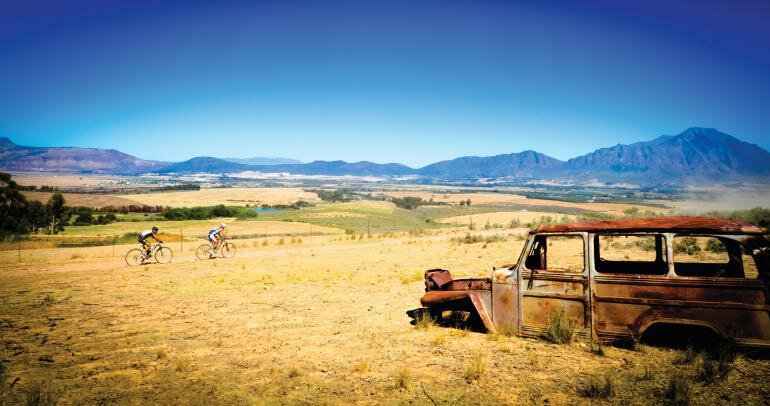 Although Dullstroom is a small town in Mpumalanga, it is well known for its fantastic mountain biking routes, as it's situated at the foot of De Berg, the highest point in this province at 2,332 m above sea level.
The terrain will vary between grasslands, forestry, and natural forests, with an elevation of 2,100 m. The course features single track, bridges, rivers, and a custom-built track. With its varied terrain and features, the track is sure to keep all the participants on their toes for the entire race.
Registration takes place this evening from 5 p.m. to 8 p.m., and for anyone who can't make it, they can register tomorrow between 6 a.m. and 9 a.m.
There are five races taking place tomorrow:
Ultra - 120 km | 2,650 m
Marathon - 77 km | 1,800 m
Half Marathon - 45 km | 900 m
Fun Race - 21 km | 350 m
Fun Race - 10 km
The Ultra race has a cut-off time of 6 hours at the 75 km mark, which is expected to be at 1 p.m. To avoid the cut-off time, participants will need to make sure they maintain or better a minimum distance of 12.5 km/h, including stops along the way.
Bike washes are available for anyone who is not in the mood to do it themselves after a gruelling race. For R50, your bike will be treated to a wash, polish, and cherry lube.
Donations
This series has taken a new stance by giving participants a choice of either getting a medal at the end of the race or donating the money to Qhubeka, an organisation that aims to provide access to independence and livelihood through The Power of Bicycles. So far, more than 50% of the participants have opted to donate the money to Qhubeka.
For anyone planning to stay for the weekend, there is a myriad of activities to keep you entertained, such as fly fishing, hiking, and sightseeing, as well as visiting the quaint shops and art stores.
Event programme
120 km MTN Ultra - 07:00 a.m. | 75 km - 07:10 a.m. (Ladies)
77 km MTN Marathon XCM - 07:30 a.m. Batch A +5 minutes
45 km NISSAN 1/2 XCM - 08:30 a.m. Batch A +5 minutes
21 km Fun Race - 09:25 a.m. Batch A +5 minutes
10 km Fun Ride - 09:45 a.m. All
More information
The next race in the MTN National MTB Series will take place in Sabie on 22 February 2014. For more information, visit http://advendurance.com/nationalmtbseries/sabie
Source: http://advendurance.com