Words: Dane Patterson | Photos: Various photographers | Video: Quiksilver
The inaugural Quiksilver Takes One To Know One Series will be launching in March this year, in the icy waters of Cape Town.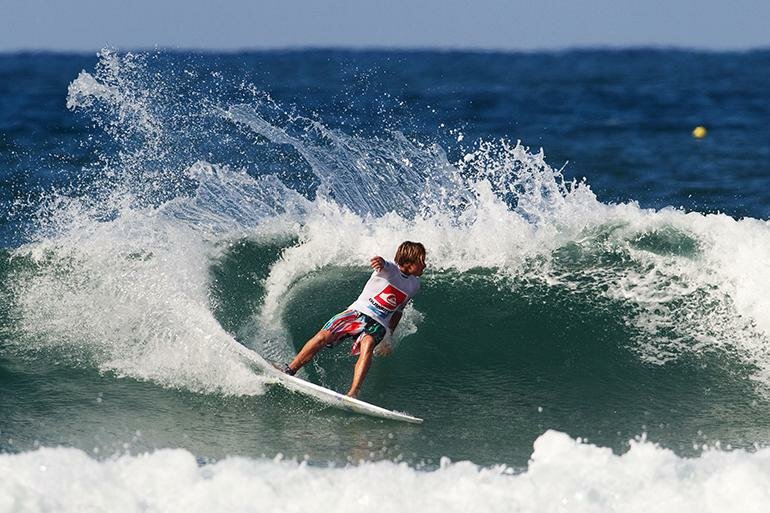 This new addition to the South Africa surfing calendar will consist of three events, to be held in Cape Town, Umdloti (KZN), and Victoria Bay (S Cape).
The Takes One To Know One Series will cater for professional and aspiring competitive surfers in the Open Men's division (all ages) and Pro Junior division (boys under the age of 20 years). A total of R90,000 in prize money is on offer, as well as the chance for competing surfers to gain valuable SSA Pro Surf Tour points. The winner of each event will pocket a cool R10,000 for his efforts. Each event has a 3A PST rating for both the Open Men's and Pro Juniors. All events will be judged by the best surf judging panel the country has to offer, with a computer scoring system being used and experienced commentators calling out entrants scores and wave requirements.
Quiksilver is happy to launch this new series, as Open surfers are seriously starved for events in South Africa to compete in. We're hoping this will kick start the future growth of a strong domestic tour.
The first event gets underway in Cape Town on 15 and 16 March, followed by Umdloti, in KZN, on 31 May and 1 June, before concluding in Victoria Bay, in the southern Cape, on 20 and 21 September.
Sponsors to the series include Quiksilver, Zigzag Magazine, Drift, Skullcandy and Red Bull.
To enter, visit www.surfingsouthafrica.co.za. More information on the series can be found at www.quiksilver.co.za/totko or follow the Facebook page: https://www.facebook.com/events/609791559094595/?ref=br_tf