Words & Photo: Olivia Jones Communications
The inaugural Quiksilver Takes One To Know One Series will be launching on 15 and 16 March this year in the icy Cape waters. This new addition to the Surfing South Africa (SSA) calendar consists of three SSA sanctioned events to be staged in Cape Town, Umdloti, KZN and Victoria Bay, Southern Cape.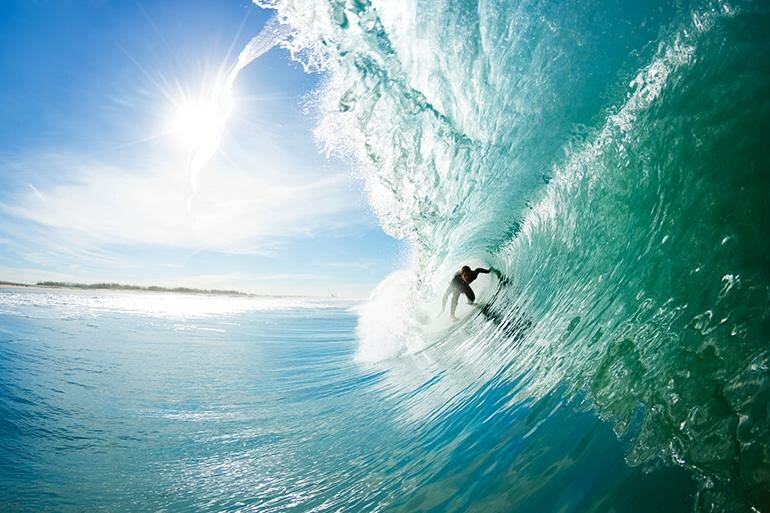 The Quiksilver Takes One To Know One Series will cater for professional and aspiring competitive surfers in the open mens division (any age) and pro junior division (boys under the age of twenty years). A total of R90 000 in prize money is on offer as well as the chance for competing surfers to gain valuable SSA Pro Surf Tour points. Each event has a 3A PST rating for both the open men and pro junior divisions. All events will be judged by the best judging panel the country has to offer with a computer scoring system being used and experienced commentators announcing the competitor's latest scores and heat positions.
The series has been well received by the South African surf community with entries from top surfers already flowing in. Daniel Redman (KZN), Matt Bromley (Cape Town), Dale Staples (St Francis), Michael February (Cape Town) and Slade Prestwich (KZN) are just a few big names that have already confirmed their entries into the first event of the series. Durban's Dan Redman commented on the inclusion of the series to the calendar, "It's unreal that we are going to have at least three solid events to surf this year, there hasn't been much going on over the past year or so, I am excited because the events are being staged at cool venues as well."
Main sponsors Quiksilver have been working hard to put this series together, "We are happy to announce this new series, the open men's division surfers are seriously starved for events in South Africa, we're hoping this will kickstart the future growth of a strong domestic tour. We hope to see some good surfing and support," said Quiksilver marketing and sales manager Dane Patterson.
The first event gets underway in Cape Town on the 15th and 16th of March followed by stop two in Umdloti, KZN (31 May/1 June) and Victoria Bay, Southern Cape (20 Sep/21 Sep). Entry forms are available online at www.surfingsouthafrica.co.za and more information on the series can be found at www.quiksilver.co.za/totko.
Sponsors of the series include Zigzag Magazine, Red Bull, Techniblock, Drift and Skullcandy.