Words: Dave Macleod | Photo: Brett Austen-Smith
As the final field for the Dusi Canoe marathon that gets under way on Thursday 13 February takes shape, 41 paddlers from around the globe have confirmed their places on the startline at Camps Drift next week.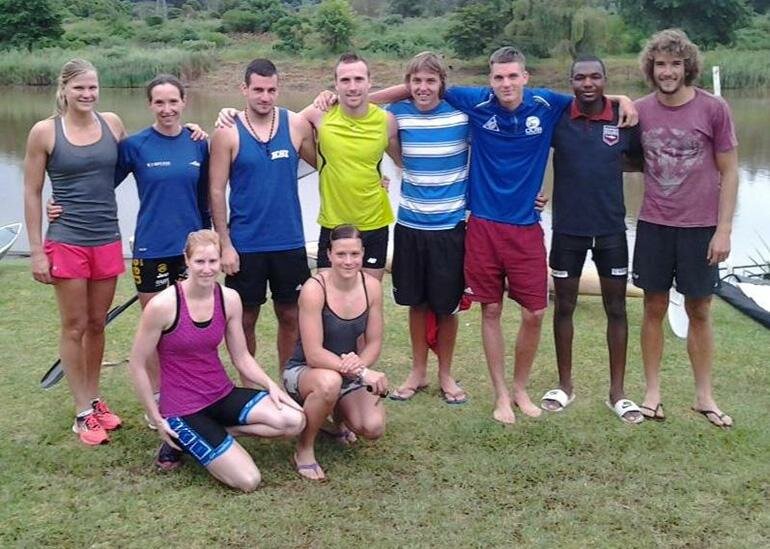 Czech Republic marathon star Jakub Adam and his sister Anà Adamovà are both returning to the race, Adam partnering former Canoe Marathon World Champ Cam Schoeman, and Adamovà teaming up with the in-form Abby Adie for a shot at the women's title.
But they won't be the only foreign accents in the pre-dawn air at Camps Drift. The Hungarian Under 23 marathon aces Gàbor Màthé and Adriàn Boros will be making their Dusi debut, and are eagerly looking forward to their first ever river marathon race that includes challenging rapids.
"There are no rapids at all on the Danube where we train, so this will be very different for us," said Màthé.
Abbey Ulansky, an eight times winner of the race who, under her maiden name Miedema earned the title 'The Dusi Queen', has jetted back for another challenge at the women's trophy and the defence of the title she won with Robyn Kime two years ago. Now happily settled in the Canadian town of Kelowna, she brings a third continent to the Dusi field this year.
Australian accents have been a regular feature of the river races this summer as a zealous group from Down Under has enjoyed the unique South African river marathoning scene since the Hansa Fish in September.
James Morfitt will be teaming up with seasoned Durban paddler Darryl Bartho for three day epic from Camps Drift to Blue lagoon in Durban, and will be joined by several other Aussies who will jet in specifically for the big race.
Some of the international field is made up of ex-pat South Africans living in far flung corners of the globe, drawn back to the irresistible attraction to "Do the Dusi".
Exploration geologist John Ward will fly in from China for the race, while Gavin Richardson, flying in from the USA, might be sharing the same flight as Stand Up Paddleboarder Corran Addison, who will technically join Ulansky in the start-list as a Canadian.
Austrian canoe polo coach Alexandra Bonk is another European on the entry list. She will be guided down the uMsundusi and uMngeni rivers by local canoe polo stalwart Kevin Meier.
Darren Raw will be flying the flag for Swaziland at this year's Dusi, the seasoned kayaker apparently trying to conjure up rains to provide big water for the three day race, while another Southern African neighbour Namibia will be represented by Braam van Wyk.
The Dusi Canoe Marathon 2014 starts in Pietermaritzburg on Thursday 13 February and ends in Durban on Saturday 15 February 2014. More information can be found at www.dusi.co.za