This year I opened my 2014 racing campaign with the Barberton XCM MTB Classic held in the scenic Lowveld region of South Africa.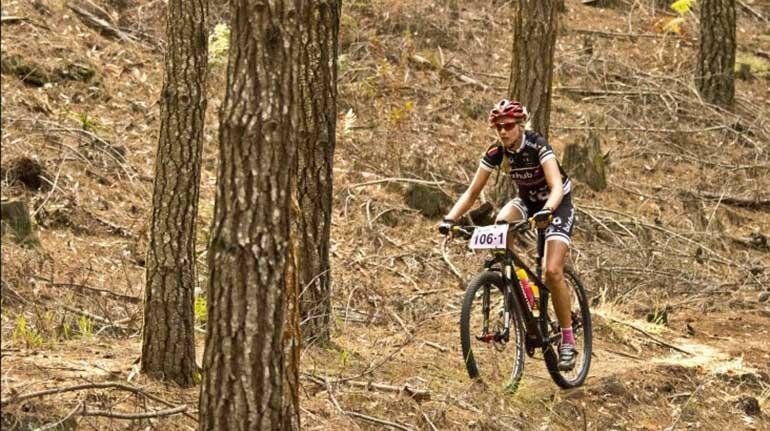 For the first time in a decade the event didn't form part of the MTN Series and all organising duties fell to the local Barberton Rotary Club which did a sterling job considering it was their first time doing it on their own.
As it was my first race of the season, the 75km marathon event would also serve as a guideline to see where my form is and where I can improve for races to come. With this in mind I lined up for the start with my nerves a bit more calm than usual.
The route took us out of Barberton towards the first major climb of the day which we reached within the first 10km. The Brightonkop Mountain Pass with a length of 15km and 1010m of climbing was no easy task to conquer and I am sure everyone savoured the equally long descent that followed the interminable climb. From there the route traversed the Mountainlands Nature Reserve on mostly rolling terrain spitting us out just outside of Barberton from where single track led us to the finish line back at Barberton High School.
In my race I was with Liesl Lourens and Dalene van der Leek until the bottom of the Brightonkop Pass. I decided to lift the tempo as soon as we started climbing and managed to shed my competitors on the lower slopes of the ascent. From there I was on my own until the end to take the victory aboard my new Merida Big Nine Hardtail MTB. Maybe it IS all about the bike?
After crossing the finish line, I was invited to the warm hospitality tent of Valencia Cycles where I got treated to hot dogs, cool drinks and a whole lot of delicious snacks. At every Lowveld event I am amazed by the kindness and passion of Naeem Omar (owner of Valencia Cycles) who adopted 99% of the Lowvelds cycling youngsters.
All in all I couldn't have asked for a better start to the year and I look forward to saddling up my green machine for races to come.
Final Results
1st Yolandi du Toit
2nd Liesl Lourens
3rd Dalene van der Leek