Different, not less
Words: Shaun Murphy ǀ Photos: Jetline Action Photography & 947 Cycle Challenge
It's a Thursday evening in the Murphy household. Nicholas and I have just arrived home, the thick Jozi traffic fading from memory. A faint promise of something delicious washes over my nostrils, when I hear Nicholas excitedly shout, "HELLO MOMMY!" The sound of his school bag still echoes through the kitchen as he runs down the passage into his room, his own personal sanctuary. I hear him foraging and mumbling to himself as he searches for a toy or part thereof that will, in the not too distant future, feature in his next creation. Possibly, a killer whale with dragon wings, sporting a chassis from a long abandoned toy tractor. Who knows, but it's sure to be something special.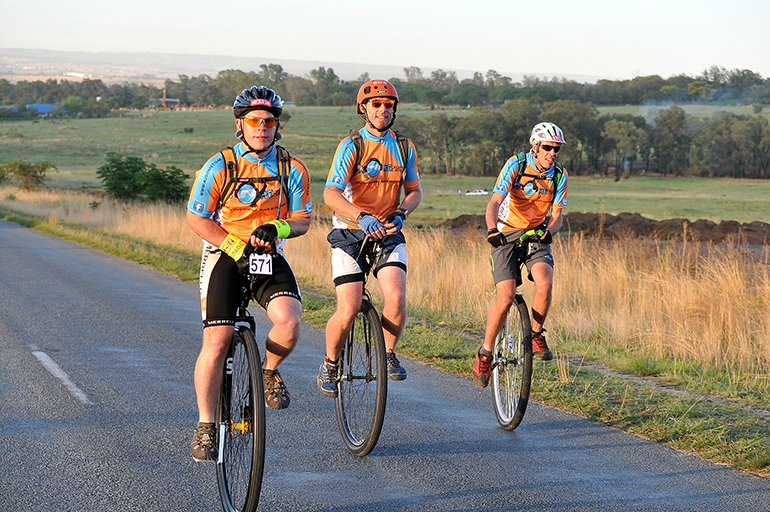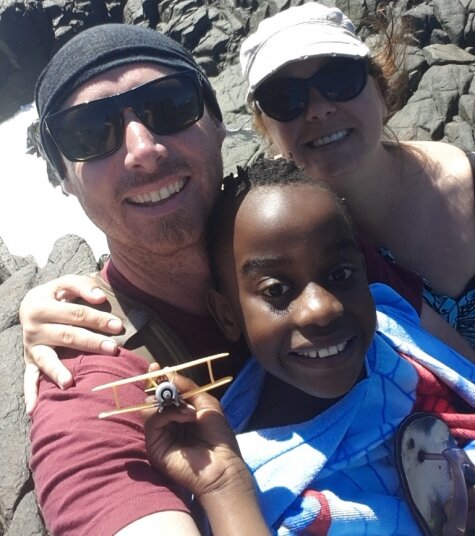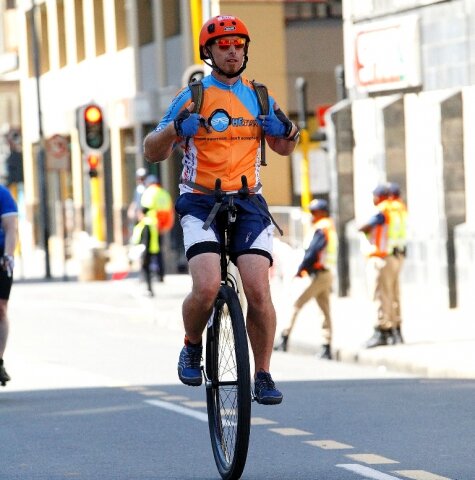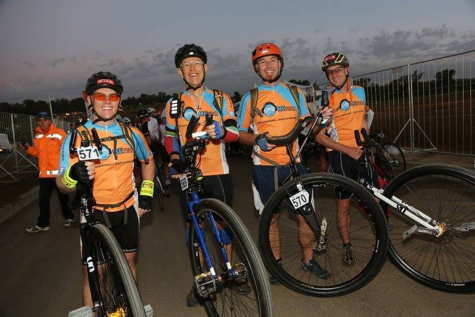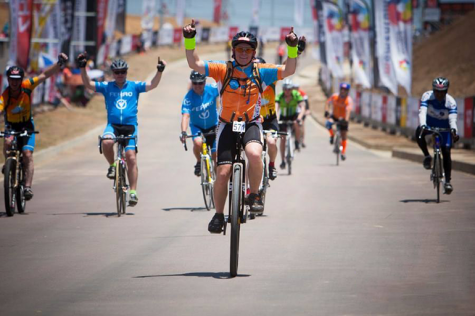 Leigh and I exchange a kiss, our daily fortunes and a chuckle while the sound of the microwave and running bath water fiercely compete with one another. All is well ... almost. I look over Nic's homework book and discover that tomorrow is Friday. Friday is speech day. Once again, we seem to have dropped the proverbial 'speech' ball, as we have yet to begin any type of preparations. Armed with memories of goldfish, both Leigh and I have become 'those parents'. Thankfully, we are no strangers to pressure situations and have become masters of the lastminute.com fraternity. When Nicholas resurfaces from his bedroom, the poor boy is met with a steaming hot plate of dinner, barrage of information and handful of visual markers delivered to him by a couple of wild-eyed parents.
Amazingly, Nic drinks in all the madness and calmly delivers a speech to his peers every Friday morning. The corners of my mouth always turn up into a smile when I picture him rattling off various points to his classmates. Children with autism are generally not known for their communication skills, so as parents our collective chest swells with pride after each completed assignment.
Shrouded in the correct learning environment, Nicholas is growing in confidence, mastering new concepts every day. I want that learning environment to accompany Nicholas throughout the rest of his schooling career. This notion, this emotional connection to our beautiful boy, was the catalyst for auSOMEtism to make some noise, to hopefully make people aware of the need for this learning environment for our children. This notion is what led me to the start line of a 95 km journey. On a unicycle. Again.
auSOMEtism, our little foundation for autism awareness, began its foray into the Momentum 947 Cycle Challenge four years ago, with three cyclists riding the event.
This year, through the love and support of our family and friends, both new and old, we had 80 riders participating. This included another five unicycle entrants alongside me. I am still in awe of every single person that signed up to ride or came out to support team auSOMEtism! We are incredibly blessed to have this support structure around us. Hopefully, all the energy, awareness and funds raised by all of these beautiful people will see us assisting with the opening and running of a fully equipped teenage learning facility for kids on the spectrum.
Arriving at the new 947 Cycle Challenge venue under the cover of darkness didn't do much to quell my nerves. Try as I might, I could not stop thinking about last year's disappointment. In 2013, I attempted my first 94.7 Cycle Challenge on a unicycle. At the end of a long, hot day in the saddle, the hilly roads of Johannesburg had taken their toll and I waved the white flag at the 70 km mark. To use the word disappointment would be an incredible understatement. I was miserable and promised myself that in 2014 things would be different. However, standing in the starting pen and sharing a little banter with the boys, my stomach seemed to be hosting a festival of butterflies ... and then, just like that, it was our turn. We were off.
In true Murphy tradition, I abandoned my initial race plan of pacing myself the moment we rolled off the starting line. Instead of the planned easy cruise for the first half of the race, my nervous energy took over and I went hammer and tongs for 30 km or so. My fellow unicyclists all but gone, until I thought I had done it again. I had blown myself out a third of the way into this thing. I could feel last year's entire race hoodoo creeping back. Something needed to change quickly if I wanted a medal at the end of this, and something did. A couple of things, actually.
I pulled over at the next hydration station feeling somewhat defeated. Handing me an icy-cold drink, the assistant at the aid station changed my race fortunes without even realising it. She asked me why on earth I was riding a unicycle. The penny dropped; as much as I have come to enjoy riding my unicycle I did begin riding it to prove a point. One of our mantras at auSOMEtism is "We are different, not less." Nicholas and his classmates on the spectrum do things differently to neuro-typical kids, they learn and interact differently. It's beautiful and does not make them any less. I want people to realise that doing something differently shouldn't count as a negative. It should be embraced; hopefully riding one wheel instead of two can help start that conversation.
The other thing that changed my demeanour? A banana. Always carry a banana. It's a life saver and comes in its very own packaging. The rest of the race happened in a bit of a blur, supporters cheered as I rolled past and two wheelers offered their good wishes. Seeing my family with 20 km to go was the final energy boost I needed. Leigh and Nic hugged and kissed me ... it was awesome. Those last few kilometres were shared with a friend and fellow unicyclist. We rode what we could and walked the last few new-route climbs, obviously designed by someone with a dark sense of humour. Then just like that, it was over. We had finished. We had medals and smiles, really big smiles. To all of you that helped along the way, thank you. You are all auSOMEtism!
More information
For more information on autism, contact Shaun Murphy on or visit www.ausometism.co.za
There are a number of ways to get involved with auSOMEtism, so if you would like to show your support for this wonderful initiative, please contact Shaun Murphy.