Here are some great international book titles, available from Exclusive books, on Kalahari and at some CNAs, to relax with this festive season.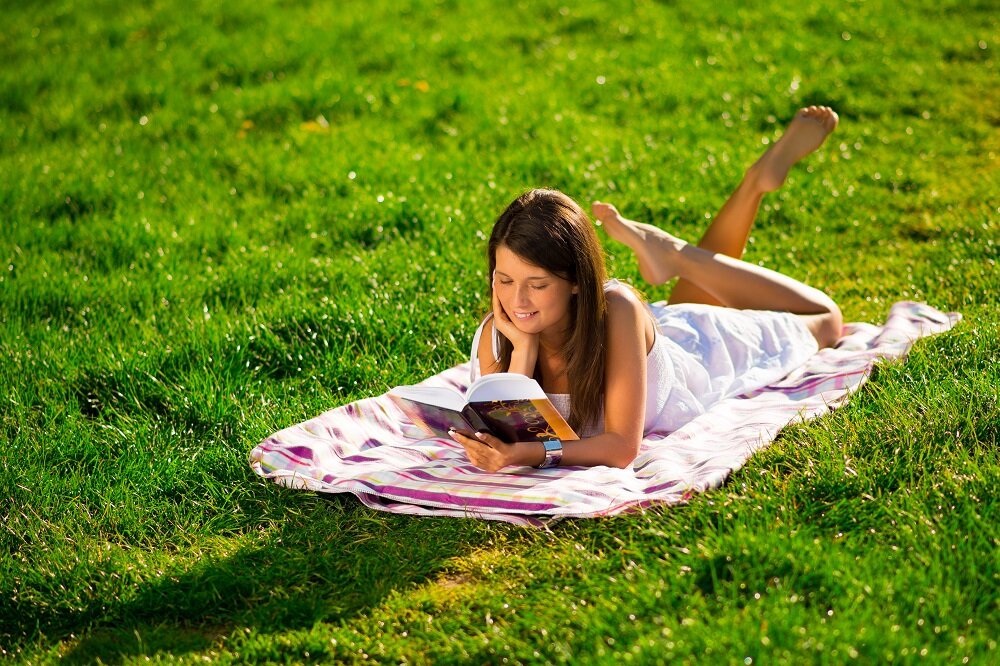 Be Careful What You Wish For
Jeffrey Archer
R145 (paperback)
1957. As Be Careful What You Wish For opens, Harry and Emma Clifton and Don Pedro Martinez discover the awful truth of what happened to their sons Sebastian and Bruno in the terrible motorway crash that took place at the end of Best Kept Secret.
In Bristol, on the board of Barrington's shipping company, Emma is battling against the building of the luxury liner, MV Buckingham. With the chair, Buchanan, about to retire, Emma decides to stand to be elected the first woman chair in the company's history. Major Fisher, long-time enemy of the Barrington and Clifton families, is also on the board of Barringtons shipping company – Emma is certain he is still determined to ruin them. And Martinez continues to buy shares in the company, and to support the building of MV Buckingham. So why is one of his associates, Karl, making links with the IRA in Belfast, in order to sabotage it? Meanwhile in London, a chance meeting for the Cliftons with the chairman of Farthings Bank, Cedric Hardcastle, launches them into international business; though a significant deal with Japan looks threatened as Major Fisher appears once more. Giles Barrington stands for election in the House of Commons – will he become the next Prime Minister? Will Harry and Emma's daughter Jessica, the talented artist, gain a place at the Royal Academy – and will she learn the secret of her birth?
Vicious Circle
Wilbur Smith
R160 (paperback)
Wilbur Smith's new novel, Vicious Circle, is a contemporary action packed thriller set in Africa and the Middle East.
When Hector Cross's new life is overturned, he immediately recognises the ruthless hand of an enemy he has faced many time before: a terrorist group has re-emerged – like a deadly scorpion from beneath its rock. Determined to fight back, Hector draws together a team of his most loyal friends from his former life in Cross Bow Security, a company originally contracted to protect his beloved wife, Hazel Bannock, and her company, the Bannock Oil Corp., they travel to the remotest Middle East, to hunt down those who pursue him and his loved ones. For Hazel and Hector have a child, a precious daughter, who he will go to the ends of the earth to protect. And brutal figures from the Bannock family's past – thought long-gone – are returning, with an agenda so sinister that Hector realises he is facing a new breed of enemy. One whose shifting attack and dark, shocking secrets take Hector to the heart of Africa and to a series of crimes so shocking they demand revenge.
Saving Grace
Jane Green
R250 (hardback)
From the number one bestselling author of Tempting Fate and The Accidental Husband comes Jane Green's stunning new novel about a shattered marriage and a devastating betrayal A perfect stranger wants her perfect life.
Grace Chapman has the perfect life, living comfortably with her husband, bestselling author Ted, in a picture-perfect farmhouse on the Hudson River in New York State. Then Ted advertises for a new assistant, and Beth walks into their lives. Organized, passionate and eager to learn, Beth quickly makes herself indispensable to Ted and his family. But Grace soon begins to feel side-lined in her home - and her marriage - by this ambitious younger woman. Is Grace just paranoid, as her husband tells her, or is there more to Beth than first thought.
Some Luck
Jane Smiley
R250.00
The first novel in a dazzling new epic trilogy from the winner of the Pulitzer Prize; a literary adventure that will span a century in America.
1920. After his return from the battlefields in France, Walter Langdon and his wife Rosanna begin their life together on a remote farm in Iowa. As time passes, their little family will grow: from Frank, the handsome, willful first-born, to Joe, whose love of animals and the land sustains him; from Lillian, beloved by her mother, to Henry who craves only the world of his books; and Claire, the surprise baby, who earns a special place in her father's heart. As Walter and Rosanna struggle to keep their family through good years and hard years -to years more desperate than they ever could have imagined, the world around their little farm will turn, and life for their children will be unrecognizable from what came before. Some will fall in love, some will have families of their own, some will go to war and some will not survive. All will mark history in their own way. Tender, compelling and moving from the 1920s to the 1950s, told in multiple voices as rich as the Iowan soil, Some Luck is an astonishing feat of storytelling by a prize-winning author writing at the height of her powers.
The Happiness of Pursuit
Chris Guillebeau
R240 (paperback)
The Happiness of Pursuit offers well-researched, easy-to-follow advice that helps readers bridge the gap between 'impossible dream' and 'everyday reality'. Your own quest can give you the self-knowledge to find and live a more fulfilling life.
From visionary social entrepreneur and lifestyle architect Chris Guillebeau, comes a book about finding purpose in work and life by committing to a life-changing project or quest. Chris Guillebeau specializes in helping people break out of the box of their everyday lives; sharing ideas on how to create income on one's own terms and not necessarily abide by a 9-to-5 corporation life. Now he goes a step further to help you find genuine life fulfilment by undertaking a quest or challenge that is big and ambitious, that involves surpassing the limits most people accept as part of their routine-filled lives and making an actual difference. Chris has undertaken a successful quest of his own, having visited nearly every country in the world by age 35, but your own quest needn't involve travel at all. What's needed is commitment and progressive accomplishment, losing oneself in a task - whether it be a physical journey, an artistic enterprise, a philanthropic feat, even an act of political protest
Humans of New York
Brandon Standton
R345 (hardback)
Now an instant #1 New York Times bestseller, Humans of New York began in the summer of 2010, when photographer Brandon Stanton set out to create a photographic census of New York City. Armed with his camera, he began crisscrossing the city, covering thousands of miles on foot, all in an attempt to capture New Yorkers and their stories. The result of these efforts was a vibrant blog he called "Humans of New York," in which his photos were featured alongside quotes and anecdotes.
The blog has steadily grown, now boasting millions of devoted followers. Humans of New York is the book inspired by the blog. With four hundred colour photos, including exclusive portraits and all-new stories, Humans of New York is a stunning collection of images that showcases the outsized personalities of New York. Surprising and moving, printed in a beautiful full-colour, hardbound edition, Humans of New York is a celebration of individuality and a tribute to the spirit of the city.