Reviews by www.fortressofsolitude.co.za
There are some fantastic movies and games coming out in November and December.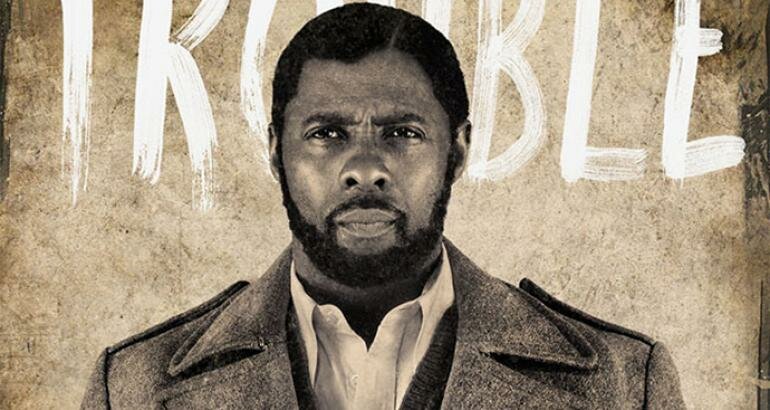 Movie Title: Mandela: Long Walk to Freedom
Director: Justin Chadwick
Starring: Idris Elba, Jamie Bartlett and Naomie Harris
Highlights: Performance by Idris Elba
Recommended for: Fans of the Nelson Mandela story.
Verdict: ****
Any film that tries to fully encompass the life of global icon and apartheid activist Nelson Mandela in less than three hours is taking on an incredibly daunting task. Furthermore, it also runs the risk of falling into the rut of only highlighting the former president's accomplishments and forgetting to truthfully reveal the real man behind the legend. Thankfully, Mandela: Long Walk to Freedom, based on Mandela's 700-page memoir, finds a healthy balance and, although it becomes a little didactic, the film is inspirational and essential viewing for every South African.
Some might find the film flawed, especially in its beginning sections, but it's hard to deny the impact of the film's themes and, ultimately, its story. Mandela: Long Walk to Freedom is deeply moving and is bound to leave an impression on the hearts of every South African. This isn't just a Mandela story, it's our story. Amandla!
Movie Title: Captain Phillips
Director: Paul Greengrass
Starring: Tom Hanks and Barkhad Abdi
Highlights: Non-stop suspense.
Recommended for: Fans of Tom Hanks.
Verdict: ****
After the increased pirate activity in the waters surrounding the Horn of Africa in 2009, the MV Maersk Alabama, a cargo ship carrying mostly food and relief aid intended for Africa, was boarded and hijacked by Somali pirates; the first US ship to be hijacked in 200 years. The tale that ensues will have you gripped for the full duration of the 134-minute feature. Based on A Captain's Duty: Somali Pirates, Navy SEALs, and Dangerous Days at Sea (2010) written by Capt. Richard Phillips with Stephan Talty, the story is presented to us by director, Paul Greengrass, with remarkable results.
The film, the book and the events have received mixed opinions since the actual events in 2009. While the film was been praised for its screenplay, direction, cinematography and the performances by both Hanks and Abdi, the book and the events within have come under scrutiny, led by the actual crew members, who have sued Maersk and Captain Phillips for his role in the ship's hijacking. The case, still ongoing, is of high interest, but takes little away from the film, which delivers action from the early stages right up until the credits roll.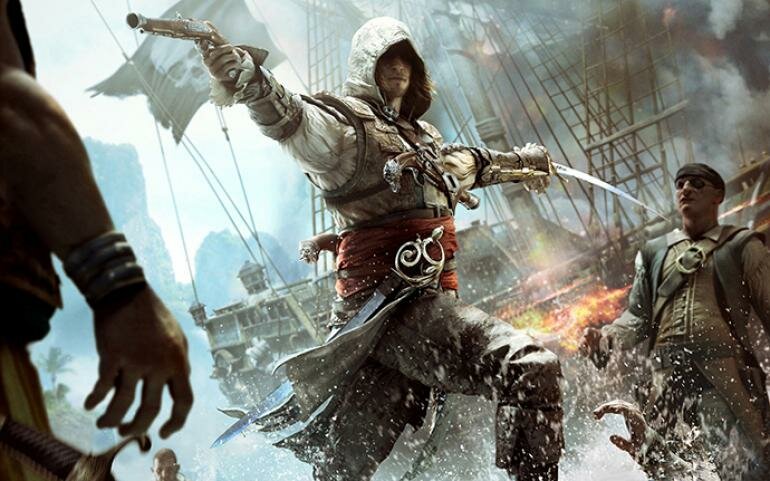 Game Title: Assassin's Creed Black Flag
Developer: Ubisoft
Genre: Action, Adventure, Stealth
Highlights: Great open world and amazing visuals.
Recommended for: Action, adventure fans
Verdict: *****
Let me start off by saying that I have never been a big fan of this franchise. I bought the first game and took a year to complete it, then bought the second and thought the only difference was location. Then I proceeded to borrow the fourth. Assassin's Creed Black Flag gripped me from the get go and it has truly ignited my passion for this franchise. It is pure swashbuckling awesomeness!
The graphics are amazing. To think that the PS4 version promises even better environmental graphics is just insane! The free-running system is smooth and certain buildings, rocks and foliage trigger special free running sequences. The pirate life is definitely one for me. With a great story and open world to offer, Assassin's Creed IV: Black Flag has finally warmed my heart to this franchise. In the past, my answer to the question of ninjas versus pirates has always been simple. But Black Flag is making me reconsider my answer. This game shows you that fun and adventure go hand in hand and there are hours of fun to be had in Black Flag!
Game Title: Battlefield 4
Developer: EA Digital Illusions CE
Genre: First-person shooter
Highlights: Realistic environments and great multiplayer.
Recommended for: First-person shooter fans.
Verdict: ****
The Battlefield franchise has now reached its 12th instalment (with an additional 12 expansion packs/DLCs), contrary to the naming convention. And with the success of Battlefield 3, who can blame the developers, DICE, for continuing? Battlefield 3 sold over 5 million copies in its debut week, and is one of EA's most successful games of all time. While many would compare that to CoD: MW 3, which launched alongside BF3 that sold 6.5m copies in 24 hours, the two games aren't that much alike as you would expect.
Battlefield 4 is a worthy successor from the previous title. While there are elements that need improving, which are more buggy than inherent disabilities, there are multiple aspects that make this game unpredictable, adding to the crazy fun. The phrase "controlled chaos" has been passed around in describing the game, and once you start playing, it's not hard to see why. The game exists more as an online, multiplayer fps, with not too much emphasis and detail placed within the actual campaign, which resides simply on a need-to-have basis.
Movies to look out for:
Ender's Game
Genre: Sci-Fi, Adventure
Director: Gavin Hood
Starring: Harrison Ford, Asa Butterfield and Hailee Steinfeld
Date: 6 December
Homefront
Genre: Action, Thriller
Director: Gary Fleder
Starring: Jason Statham, James Franco and Winona Ryder
Date: 6 December
Mud
Genre: Drama
Director: Jeff Nichols
Starring: Matthew McConaughey, Tye Sheridan and Sam Shepard
Date: 6 December
Games to look out for:
Super Mario Bros. 3
Genre: Platformer
Developer: Nintendo R&D4
Date: December
War Thunder
Genre: Action
Developer: Gaijin Entertainment
Date: December
Gran Turismo 6
Genre: Racing
Developer: Polyphony Digital
Date: December
Books to look out for:
Wild
Author Cheryl Strayed
At 26, Cheryl Strayed thought she had lost everything. In the wake of her mother's rapid death, her family disbanded and her marriage crumbled. With nothing to lose, she made the most impulsive decision of her life: to walk 1,100 miles of the west coast of America. She had no experience of long-distance hiking and the journey was nothing more than a line on the map. But it held a promise - a promise of piecing together a life that lay in ruins.
Cost: R165.00
King
Author Gareth Crocker
Elijah Rolene is a lost man. Following the death of his wife, he turns to prescription painkillers for comfort. His veterinarian sister convinces him to help out at her animal shelter. When a rare white lion cub from the heart of Detroit's gangland is rescued and brought to live with them, it instantly connects with Elijah's autistic niece, Harper. Then something happens that puts their family at risk and threatens to tear their world apart.
Cost: R220.00
Refusal
Author Felix Francis
Sir Richard Stewart, the racing authority chairman, wants Sid Halley to investigate suspicious race results. But Halley gave up investigating eight years ago, swearing he'd never go back. Then Sir Richard is found dead and Halley receives a threatening call insisting he investigates the race fixing. Halley refuses, but when his young daughter goes missing he realises he may pay the ultimate price.
Cost: R240.00
Glenn Agliotti
Author Peter Piegl & Sean Newman
He's been called the 'Landlord' – an alleged criminal mastermind responsible for illicit drug dealings, trade in counterfeit goods, extortion and blackmail. Glenn Agliotti achieved infamy following mining magnate Brett Kebble's murder. Unravelling this captivating tale are Sean Newman and Peter Piegl.
Cost: R220.00
Save with Jamie
Author Jamie Oliver
Jamie Oliver's latest cookbook draws on knowledge and cooking skills to help you make better choices in the kitchen. It shows you how to buy economically and efficiently, get the most out of your ingredients, save time and prevent food waste.
Cost: R395.00
The Christmas Tale of Peter Rabbit (6+)
Author Emma Thompson
It is almost Christmas and Peter Rabbit cannot contain his excitement. After he upsets yet another bowl of mincemeat, Mrs Rabbit sends Peter on an errand. He bumps into his cousin, Benjamin Bunny, and a feathered friend who makes an alarming announcement that throws Benjamin and Peter together in a race against time and the scary McGregors.
Cost: R150.00
The Children's Madiba (8-13) - Also available in Afrikaans
Author Sean Fraser
This book chronicles the life of Nelson Mandela with text and drawings for children. It depicts his journey from the hills of the Eastern Cape to the bustling streets of Johannesburg where he became involved in the struggle for a free South Africa. The book takes the reader on a journey through the hardships that Madiba had to endure, from his time on Robben Island to his victory in becoming the first President of a democratic South Africa.
Cost: R65.00
Just So Stories
Author Rudyard Kipling, Illustrated by Alex Latimer
Generations of children have grown up with the Just So Stories and been captivated by Kipling's wonderful insights into the world around us - all delivered in his mesmerising, read-aloud prose. Now these classic gems have been given a new look for a new generation. Illustrated by children's book author Alex Latimer, each story comes alive anew with Latimer's own insights and humour.
Cost: R140.00