Words: Neil Ross, Executive Chef
Celebrate the holiday season with this fabulously fresh and festive three-course meal.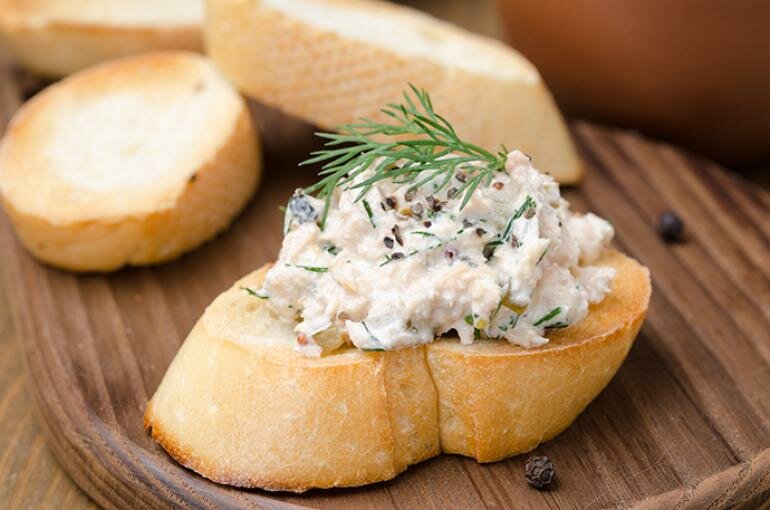 Starter
Smoked Fish and Edamame Spreads
Ingredients for the Smoked Fish:
• 3 peeled, largish boiled new potatoes
• 250 g smoked fish
• 2 tablespoons sour cream
• 2 tablespoons olive oil
• Sea salt and freshly ground black pepper to taste
• 1 teaspoon crushed garlic
• Zest of lemon
Method for the smoked fish:
1. Mash the potatoes by passing through a sieve while hot.
2. Fold in the sour cream, olive oil, and sea salt to taste.
3. Gently fry the crushed garlic in hot butter.
4. Remove pan from heat, add the sour cream, zest of a lemon, smoked fish, some freshly ground black pepper, and the juice of a lemon.
5. Whip together.
6. Fold the fish into the potato and chill.
Ingredients for Edamame Spread:
• 1 clove crushed garlic
• 1-2 cups frozen edamame beans
• 3 tablespoon rice wine vinegar
• Fresh herbs (chives, mint, or marjoram)
• Salt and freshly ground black pepper
• Olive oil
Method for the Edamame Spread:
1. Gently fry the clove crushed garlic.
2. Add 1-2 cups frozen edamame beans and 3 tablespoons of rice wine vinegar and simmer until tender.
3. Remove to food processor.
4. Add some fresh herbs, salt, and freshly ground black pepper and blitz with a little olive oil to make a smooth spread.
Serve the two spreads swirled together with some toasted French bread.
Wine pairing: First Sighting Sauvignon Blanc 2013 First Sighting Sauvignon Blanc 2013 teems with tropical and citrus fruit on the nose and is full on the palate showing great minerality and complexity, which makes it work wonders with the smoked fish, herbs, and spices in the dish.
Cellar door price: R64 per bottle
Main
Serves 4
Festive Gammon and Peach Salad
Ingredients:
• 1 kg cooked gammon
• 125 g puy lentils
• 4 ripe peaches
• Small bunch chopped basil
Dressing:
• Juice of one lemon
• 4 tablespoons crème fraîche
• 3 tablespoons olive oil
Method
1. Cut the gammon into smallish cubes.
2. Add olive oil, crème fraîche, lemon juice, and the cooked puy lentils.
3. Slice the fresh ripe peaches with the skin on or off (as desired).
4. Combine everything carefully.
5. Check the seasoning.
6. Add the chopped basil last.
7. Arrange on a lettuce-decorated plate.
8. Garnish with watercress and chopped chives, if you like.
This can be served with warm, new baby mint potatoes and a spinach salad.
Wine pairing: Fleur du Cap Unfiltered Chardonnay Description: The citrus aromas and layered ripe tropical fruit flavours of this wine will complement the smokey taste of the gammon and peach perfectly.
Cellar door price: R95 per bottle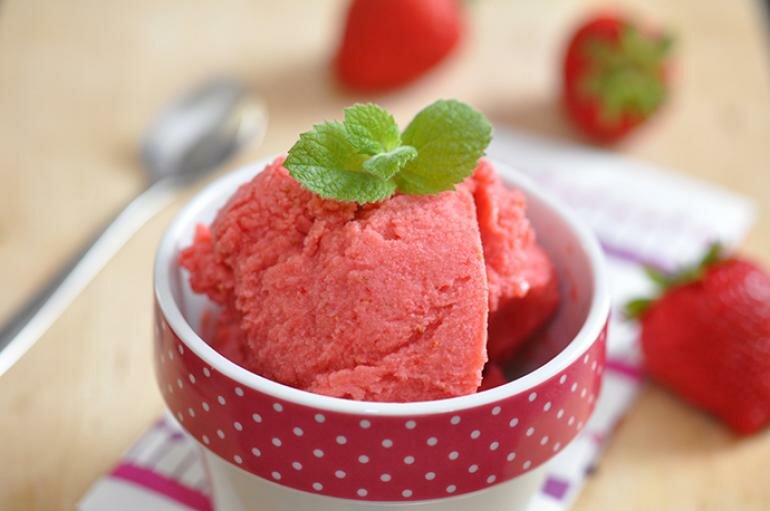 Dessert
Serves 6
Strawberry Sorbet
Ingredients:
• ½ cup caster sugar
• 2 punnets (500 g) strawberries, washed and hulled (green stems removed)
• 1 teaspoon lemon juice
Method:
1. Add 65 ml / ¼ cup water and sugar to a small saucepan, heat over a medium heat, stirring to dissolve the sugar, and bring to the boil.
2. Remove from the heat and pour into a heat-resistant jug. Allow to cool.
3. Puree the strawberries in a blender until smooth, then sieve the strawberries through a fine sieve, discard seeds.
4. Combine the strawberries, lemon juice, and sugar syrup.
5. Pour the mixture into a 20 cm or 23 cm stainless steel pan (sorbet will freeze faster in stainless steel), cover with plastic wrap, and place in the freezer.
6. When the sorbet is completely frozen (3 to 4 hours), remove from the freezer and let it stand at room temperature until partially thawed.
7. Transfer the partially thawed sorbet to the food processor and process to break up the large ice crystals that have formed on the sorbet. (This step is what gives the sorbet its wonderful fluffy texture.)
8. Place the sorbet back into the pan and refreeze for at least three hours.
9. Served with chopped white chocolate.
The frozen sorbet will keep for three to four days in a plastic container with a fitted lid. Remove from the freezer 5 minutes before serving to soften.
Bon appétit and enjoy these delicious Christmas dishes.