Words: Newsport Media | Photo: Cherie Vale
The organisers of the action packed IMPI Challenge are excited to welcome Hunter's eXtreme as an official festival partner of this much talked about series of events.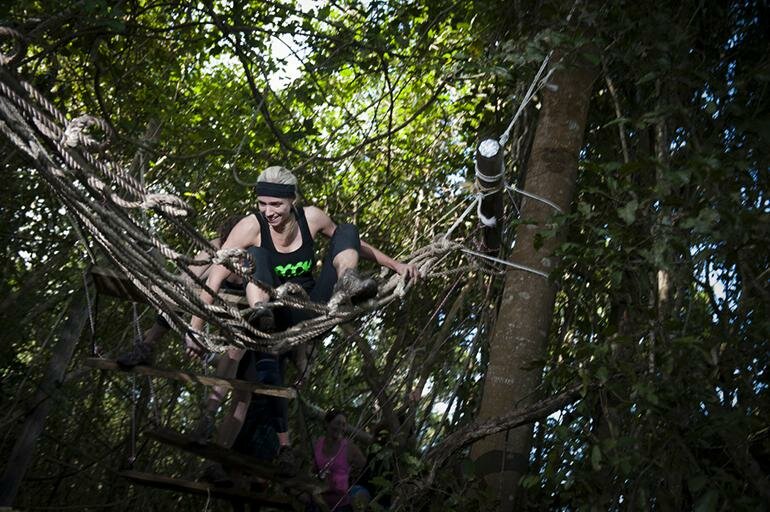 According to Pieter Du Plessis, IMPI Challenge Race Director, Hunter's eXtreme is a great brand for the IMPI Challenge to be associated with. "It fits in perfectly with our profile of fun and vibrancy. It is trendy and can be enjoyed in groups. Hunter's eXtreme has a great social media footprint and following and will definitely assist the IMPI Challenge in attracting an even larger vibrant crowd of participants. They also have the infrastructure needed to create an enjoyable festival area. Participants can look forward to lots of competitions, eXtreme refreshment and even more spectacular festival vibes," says Du Plessis.
"Launched in 2002, Hunter's eXtreme is an apple based alcoholic drink, offering consumers the ultimate in eXtreme refreshment at various occasions around the country," says Ben van der Merwe, Junior Brand Manager Hunter's SA. "The IMPI Challenge is a great platform for the brand. Whilst Hunter's eXtreme offers the ultimate in eXtreme refreshment, IMPI is the ultimate adventure challenge. Together we are able to create an unforgettable experience for our consumers and challengers".
Event information
Combining trail running with an adventure style obstacle course, there are five structures to choose from when entering the IMPI Challenge:
· Traditional IMPI Challenge: Conquer 18 obstacles over 10 – 12km
· IMPI Dash – Compacted Challenge: Families have the chance to compete together. The course will be 5 - 7km with 12 obstacles (ages 10 – 15 years, all adults welcome).
· IMPI Elite: The course will be 15 – 20km with 25 tough obstacles.
· IMPI Corporate – Trample your boss: There is no better team building exercise than this! Conquer 18 obstacles over 10 – 12km.
· IMPI Mini: This mini course will be around 1km and feature smaller versions of some of our favourite obstacles (ages 6 – 10 years, all adults welcome).
Participants can enter individually or as part of a team (teams vary in size from 2 – 10 people, although team members start together, they do not need to finish together).
Event dates for 2014
- 15 and 16 March 2014: IMPI Challenge GP#1 / Van Gaalens Cheese Farm (Hartebeespoort /NWP)
- 05 and 06 April 2014: IMPI Challenge CT#1 / Lievland Wine Estate and Wiesenhof Legacy Park, Stellenbosch
- 03 May 2014: IMPI Challenge KZN / Virginia Trails, Eston / KZN
- 27 and 28 September 2014: IMPI Challenge GP#2
- 18 and 19 October 2014: IMPI Challenge CT#2
Best Dressed: One of the many highlights of the IMPI Challenge, IMPIs are encouraged to let creativity reign. The best dressed individual and/or team stand the chance to win awesome prizes compliments of our sponsors.
Like our Facebook page: Impi Challenge / Hunter's Extreme
Follow us on Twitter: @impichallenge / @Hunters_eXtreme
Community Support:
The IMPI Challenge supports the Woodside Special Care Centre, a private residential home for intellectually and physically disabled children and young adults. Established in 1976 the Woodside Special Care Centre offers a wide range of services designed to promote the development of each of its children.
The IMPI Challenge is calling on all participants to support the SHOE POWER initiative. Donate your slightly worn running shoes to this project. We will ensure that the shoes are cleaned and delivered to a local beneficiary.
For more information on Hunter's Extreme visit www.hunters.co.za or email . For more information on the IMPI Challenge contact 076 772 3735, email or visit www.impichallenge.co.za