Words & Photo: Jade Cotterell
Survival Dash #1 took place on 5th October 2013 at the magnificent Glenburn Lodge in Muldersdrift. This OCR (obstacle course race) was one like no other as Participants got to choose if they wanted to enter as 'survivors' or 'zombies'. The 'zombies' were strategically placed along the course in order to eat as many of the survivor's brains and capture as many of their three life flags as possible. Our participants had to face 7.9km of grueling terrain and 12 hardcore obstacles in order to survive the apocalypse. Fun, fear and fitness were the order of the day! Our overall fastest male and female survivors each got the R5000 cash prize.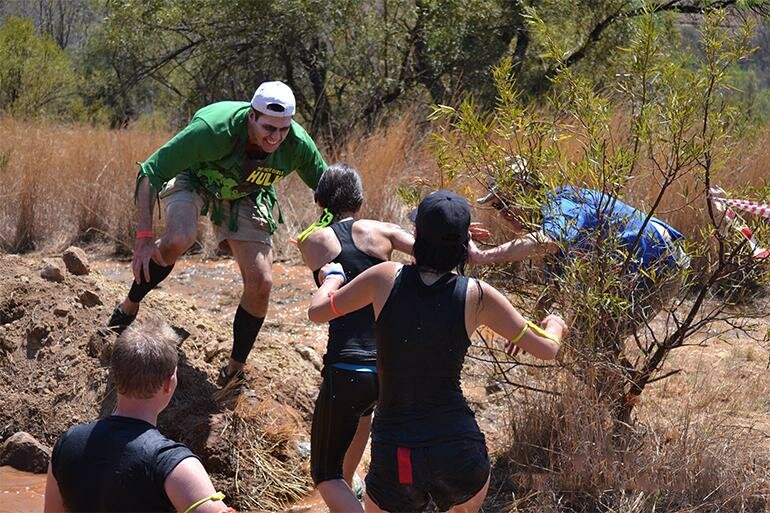 Our overall fastest participant, Anita 0'Brien who completed the course in 47 minutes and 52 seconds said that our OCR was great because it was so different to the rest!
Survival Dash #2 will be held on the 16th November 2013 at Owl River in Lanseria. This one will comprise of 6km of land which is just as enchanting and relentless as before with 10 times the craziness and many more exciting obstacles to give you that all out adrenaline rush!
The fastest survivor will win the R5000 cash prize!
Survivor tickets are R265 while the zombie tickets are R100.
To find out more about the race and book your tickets log onto www.survivaldash.co.za.
We hope to see you there!