Words: Nick Tatham | Photo: Anthony Grote
The paddle from Pietermaritzburg to Durban is a daunting one even for the modern day paddler but for the first two men to be documented doing the trip, it was a pioneering expedition. For Messrs' P. Marianni and W. Foley it was as formidable an adventure as any and with only a Natal Witness newspaper article to prove that they did it, they still remain a mystery to the Dusi Canoe Marathon some 121 years later.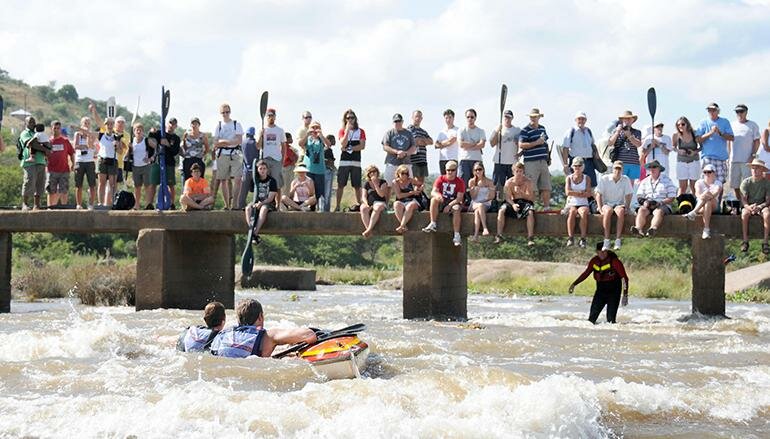 The newspaper article documents their seven day trek down the river and the hardships that they endured, including losing their rusks to the river which meant that the two men had resort to shooting birds and asking the locals for help in order to feed themselves.
The pair left Pietermaritzburg on the 3 January 1893 and arrived at the mouth of the uMngeni River on 10 January, avoiding a near drowning along the way and managing to complete the journey.
The pair managed to get themselves to Durban with some bumps and bruises but, more or less, in one piece. It is unsure how much influence these two men had on the modern day Dusi Canoe Marathon but having shown that it is possible to navigate one's way through the valleys of KwaZulu-Natal, the pair's efforts could only have given others the hope that they too, might be able to complete the feat.
It was a number of years after the two men complete this initial challenge that official founder of the Dusi Canoe Marathon – Dr Ian Player – took to the river to navigate his way to Durban from Pietermaritzburg. Player made the journey in 1951 and the event has since grown into one of the most iconic canoeing races in the world.
In a tribute to the two brave and inquisitive wanderers there is a causeway along the river named in their honour – Marianni Foley causeway – that is negotiated by paddlers on the second day of the Dusi Canoe Marathon.
More information can be found at www.dusi.co.za