Words & Photo: SA Showjumping
Maple Ridge Equestrian Farm held the 14th Annual Spring Youth Extravaganza in Krugersdorp this past weekend, a three day event that attracts riders under the age of 21 from all over the country.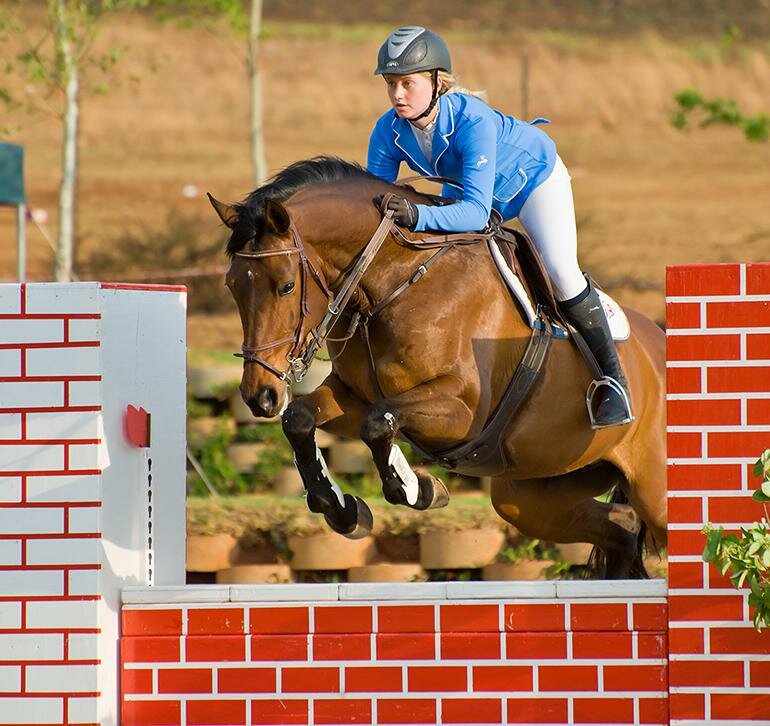 Its popularity over the past 14 years has extended beyond the riding community and sees spectators travelling from different parts of the Gauteng region to watch some of South Africa's top young riders compete.
German show jumper and horse dealer, Hilmar Meyer has been involved in the South African equestrian scene for the past 7 years selling top European sport horses to a growing client base in South Africa. He has recently introduced the "Turnierstall Hilmar Meyer" South African Young Rider Series, making this show the first leg of the series.
The highlights of the show included the Pony Rider Championship, won by Travis Dawson on Highover Chelsea; the Junior/ Young Rider 1.30m Tack and Togs Championship won by Chris van der Merwe on Tavanic du Moulin; and the winner of the "Turnierstall Hilmar Meyer" South African Young Rider Championship was Shannon Smith on her horse Vanya W.
"Winning the first leg puts us in a great position for the overall winning of the series, which now means we have to work extra hard to try stay in the lead. Thank you to Hilmar Meyer for his generous sponsorship of the series and to Verity for always putting on an awesome show. I would also like to thank my amazing trainer, Anna for all her help and support and my mom and friends for their endless support and encouragement with my riding" –Winner of the Young Rider Championship, Shannon Smith. The second leg of this series will be held between the 24th- 27th of October at Maple Ridge Equestrian Farm and the third will take place at Burlington Stables (Johannesburg) over the first weekend of November.
Final Results:
The 1.35/ 1.40m 'Turnierstall Hilmar Meyer' South African Young Rider Championship:
1st- Shannon Smith on Vanya W
2nd- Samantha McIntosh on Lets Win
3rd- Chelsey Gertenbach on Al Rosario
1.30m Junior/ Young Rider 'Tack and Togs' Championship:
1st- Chris van der Merwe on Tavanic du Moulin
2nd- Michelle Zwonnikoff on Ulana
3rd- Nicole Candice Botha on Timeless Jewel
1.10/1.15 Pony Riders Championship:
1st- Travis Dawson on Highover Chelsea
2nd- Erin Dos Santos on Whisperer
3rd- Nina Holloway on Cruisa Hakuna Matata