Posted: September 25, 2013
Words: Bronwen Blunden | Photos: Hendrick Steytler
Garreth 'Soldierboy' McLellan is ready to come out with his Mixed Martial Arts (MMA) guns blazing when he battles Jeremy 'Pitbull' Smith in the EFC Africa 24 Fight Card to reclaim his Middleweight Championship title in their bout at The Big Top Arena at Carnival City on Thursday, 10 October.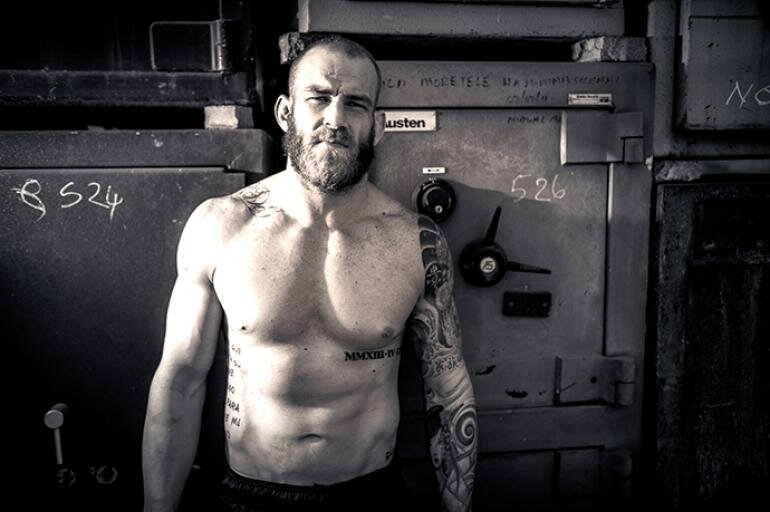 Heading back into the Hexagon, McLellan is a seasoned athlete who has been working with a team of fitness professionals and specialist coaches to make sure that he is fully prepared to put on the best possible display for his legions of fans.
"My team has been working with EFC Africa to set up this encounter for a while now, and despite the various obstacles that we've had to overcome, I'm looking forward to the opportunity to win back the belt and title," McLellan says. "I lost the title to Smith in 2012 in a titanic battle that ended my undefeated streak, but I've invested my body, mind, and soul in getting ready to win it back."
EFC Africa is the biggest MMA tournament in Africa, with more than 100 of the continent's toughest athletes from South Africa, the Democratic Republic of Congo, Angola, Nigeria and Egypt, among others, showcasing their multidisciplinary skills in eight events per year, each of which gives fans at least 12 explosive bouts of action.
With his principal fight disciplines being kickboxing and jujitsu, McLellan is one of the first athletes to turn professional in this sport in South Africa, and supports his fight training with cardio fitness, strength training, Pilates, and swimming to make sure that his body is a finely tuned, supremely strong battle machine.
He took up MMA after a career in rugby in KwaZulu-Natal, turning professional in 2008, and started competing in EFC Africa events in 2009. He quickly built a reputation for being a determined and dedicated fighter in the Hexagon, while being a true gentleman outside of it, earning the respect of opponents and fans alike. He competes in the Middleweight category, which is for contenders in the 77-84kg weight range.
"I am a professional athlete, and every minute I spend training is an investment in my future success," "My commitment to this sport is absolute, and I make every physical and mental effort to make sure that I am at the top of my game."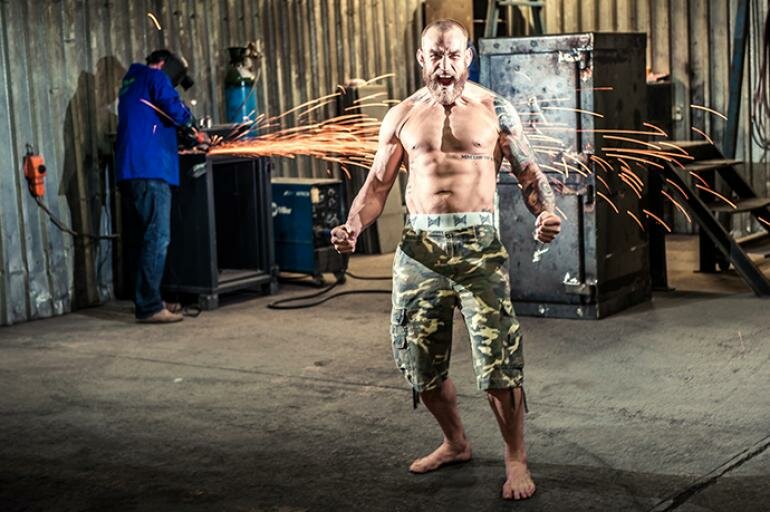 He adds, "The sport has grown so much in the last few years, and I would not be able to work this hard, or achieve my goals, if it wasn't for the support of my fans." My trainer, Richard Quan of Fight Fit Militia, and I both know that no matter how hard we work to hone my skills and my fitness, I would not be able to take on the likes of Smith without my fans cheering me on."
When he enters the Hexagon on 10 October to his signature "Enter Sandman" by Metallica, McLellan will surely complete his journey from defeat and injury to re-establish his place in the EFC Africa record books, as one of the world's most talented MMA fighters.
To keep up with the action in build-up to the fight, follow @SoldierboyInc or become a fan on Facebook.