Words: Tracy Knox / Photos: Mike Williams & Jetline Action Photography
The advantages of playing sport have increased as rapidly as the amount of athletes competing in sports. In addition to improved physical health, sport also plays a positive role in youth development, including improved academic achievement, higher self-esteem, fewer behavioural problems, and better socialisation. The discipline of training, learning teamwork, following the leadership of coaches and captains, and learning how to lose all combine to provide lifelong skills for athletes.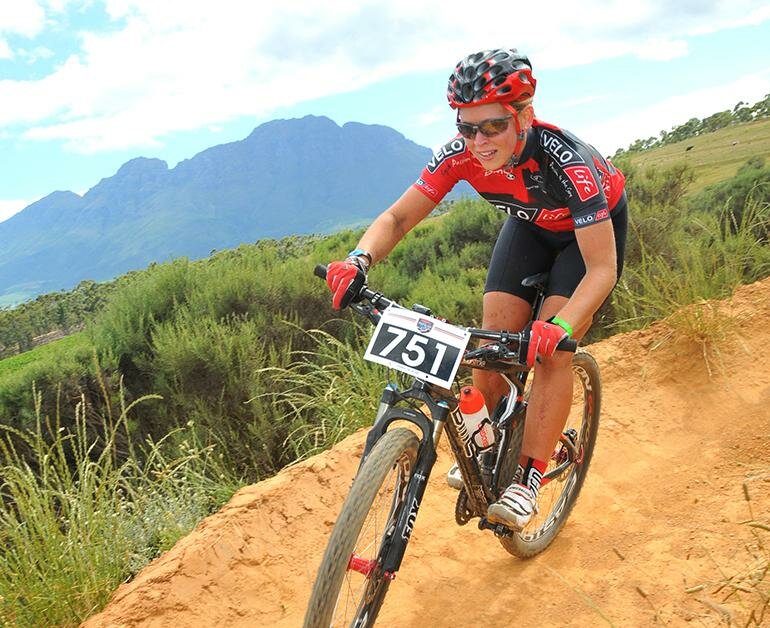 Photo credit: Jetline Action Photography
When it comes to playing sport competitively as a youth and the intense training schedules, long hours, and the pressure to win and be the best, it's not surprising that some athletes simply burn out. So how do you keep a healthy balance between school and sport?
DO IT NOW Magazine spoke to Amy Williams, a 16-year-old Grade 11 student at Oakhill School in Knysna, who is a competitive mountain bike and cross-country rider, to find out how she copes with being a student and competitive athlete.
Q: How do you balance school and sport?
Sport, for me, is something you must enjoy and enjoy every time you get out there and train or race. It is all about creating a successful balance between working hard at school and being able to put in the necessary hours to train and be competitive. How do I do this? The magic of time management gives me the will power and self-discipline to plan ahead, avoid procrastination, and hand in quality school work on time. I can honestly say that I've found the right balance, the perfect formula for competing, having fun and doing my school work.
Q: Tell us about your achievements?
My most recent achievement and proud moment was placing third at the Youth Champs in the SA MTB National XCO Champs for 2013, as well as competing in the SA Youth Road Champs and achieving first Youth. I achieved my provincial colours for mountain biking, cross-country and road cycling in 2012 and 2013. I am also very proud to have been selected as a provincial hockey goalkeeper for four years in a row. I recently participated at IPT in Potchefstroom and was selected to attend SA Junior Goalkeeping trials.
Q: How important is winning to you?
Winning for me is important, but not most important. Like anything in life you need to be prepared and if I have prepared for a mountain bike race or a hockey match and I have given my all, then I am already a winner.
As an athlete, one also has to be aware of one's behaviour during competition and training. It is important to always adhere and respect rules, show respect for teammates and coaches, and most importantly be the best possible role model and brand ambassador for your sponsor. Being successful in sport is not just about the physical conditioning, technical, tactical and mental skills. Success brings with it a responsibility of being professional in all aspects of my life. How I spend my leisure time, communicate with those around me and achieve at school all influence the reputation and eventual success of my career as an athlete.
Q: Are the sacrifices worth it to be at the top of your game?
Being a competitive athlete is not always easy, but setting goals makes those sacrifices a whole lot easier. Representing your country in a mountain bike cross-country event is a true honour and privilege. The rewards far outweigh those early morning training sessions while everybody is still sleeping and telling your best friend you can't make her birthday party because you have a big race the next day. Peer group pressure is a reality and it is important to be confident with your choice to be a competitive athlete.
Q: How do you stay motivated?
Motivation is something that comes naturally to me. You need to be passionate about what you do and be the very best you can be. Along with passion is the amazing support I get from my family and friends, fantastic sponsors, my coaches, and teachers at Oakhill School.
Q: What's a typical week in your life?
A typical week for me consists of training with the first hockey team as their goalkeeper and training on my road and mountain bike with my coach Chris Nel of Coaches Corner. Most weekends are spent training or racing. I am most fortunate to have received an amazing opportunity to be a team member of the VELOlife ladies cycling racing team. Being a team member has not only helped me grow both mentally and physically but provided an amazing support structure.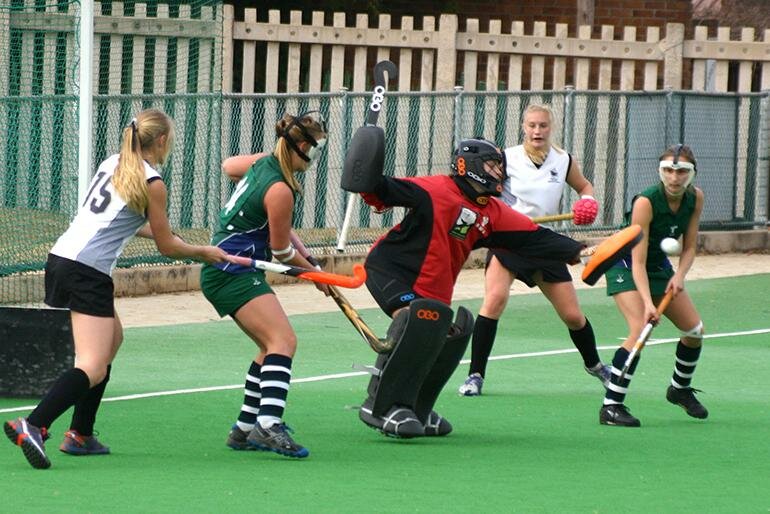 Photo credit: Mike Williams
Q: How big a role does a healthy lifestyle play in your life?
As I am still a young athlete with a growing body, I need to make sure that I look after myself. Injury is always a concern especially when you are a competitive athlete. So staying fit and strong and maintaining a healthy lifestyle are all very important and forms a big part of my training and day-to-day lifestyle. It is important to refuel your body after training or racing with wholesome nutritious foods. A tasty recovery drink after a race and getting enough rest allows my body to recover and prepare for my next training session or race.
My day starts with a big bowl of FUTURELIFE® or sometimes I might make a yummy fruit smoothie made with yoghurt, honey, strawberries and banana. A typical lunch for me would be a healthy wholewheat sandwich with ham, cheese and tomato. My evening meal most often consists of chicken and a nice big salad. A lot of fresh fruit and nuts keep me healthy and give me loads of energy. A real treat is pizza topped with loads of cheese, bacon, feta and avo.
Q: How do you spend your free time?
When I am not on my bike or on the hockey field I enjoy spending time with my family and friends. Summer for me is the best because we train early in the morning and then it is time to hit the beach. Forest walks and picnics are a family favourite. I also have a passion for photography, and living and training in one of the most beautiful parts of the country allows me to capture some amazing photos.
Q: What is your favourite quote?
My favourite quote is, "You have brains in your head. You have feet in your shoes. You can steer yourself in any direction you choose."
Q: And your motto?
My motto in life is, "Be the change you want to see."
So there you have it, juggling school and being a competitive athlete can be done successfully with some good planning and a lot of commitment, while remembering to have lots of fun.