Just as lionesses provide for and teach their cubs, the mothers of Madikwe Game Reserve have started the Madikwe Academy Day Care Centre.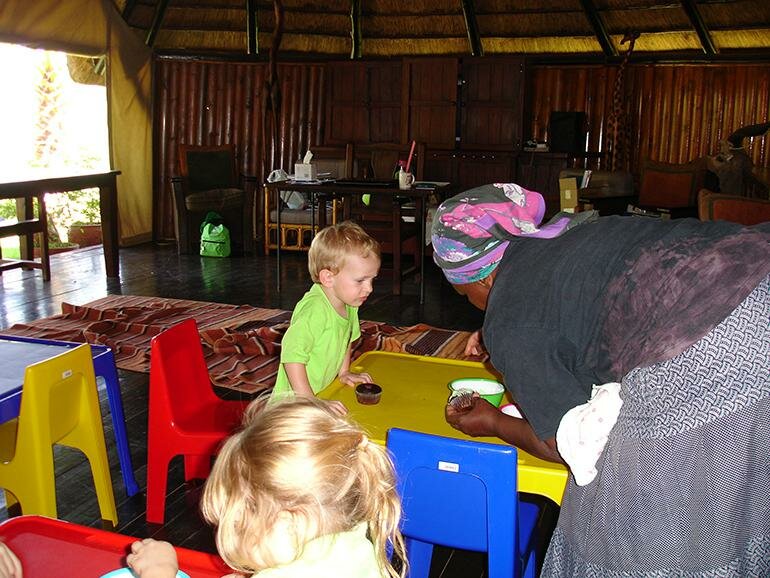 On 13 January 2014, just off the main road next to Derdepoort General Dealers, the Madikwe mothers behind the Academy set up "camp", preparing for the opening of the school. Says Elrine Terblanche, the driving force behind the opening of the Academy "Now Madikwe not only provides luxury accommodation to tourists from across the globe, but also a decent education for the children of the Reserve."
"Working in this environment, there has always been the hard choice of either not having children, or start counting down the last three years of your career in the bush once your child is born."
Elrine founded the Academy, along with 2 other mothers, Michelle Fullerton and Adriani Jones, as an early childhood development centre, based on the Clonard Distance Education Currirculum,. "Thanks to these 3 ladies there is now a safe, friendly place for Madikwe children to grow", said Declan Hofmeyer, Madikwe Operations Manager.
The many different lodges within the reserve are in full support of the Academy. They are now able to attract staff members with families, and will not lose good employees who, for the sake of their children's early education, have to leave the reserve.
Not only is the Academy working towards providing the very best in home-based education, but it has also asked – with very positive feedback – for at least three of the lodges within the reserve to sponsor a child each from the surrounding local communities.
The Pienaar family of Laastepoort has generously offered the use of their "lapa" and the Derdepoort General Dealer will be providing prepared meals for the children. The Academy is a great example of a prospering, synergistic community, parents persevering, and education prevailing.