Words: Outsider Communications | Photo: Eunice Visagie
On Saturday Dan Hugo won his 7th Totalsports Challenge-title, but this victory at the 2014 Totalsports Challenge presented by Liberty Medical Scheme and REHIDRAT SPORT meant more than usual.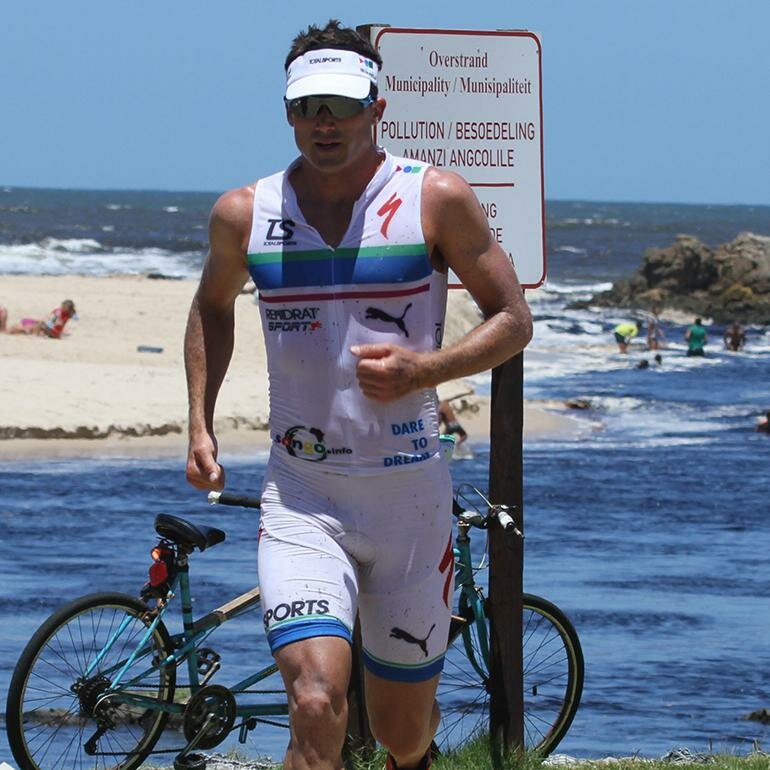 For Hugo it was an opportunity to thank Totalsports for what they do for multisport in South Africa.
Hugo completed the seven challenges – 12km surfski, 1,5km swim, 50km road bike (from Gordon's Bay to Kleinmond), 13km road run, 13km K1 canoe, 25km mountain bike and finally a 9km beach run – in just over seven hours. It was his seventh victory in eight years.
"After the serious racing of the past two years against Stuart Marais this victory is a different kind of satisfaction. It was a nice way to start the season and I am very happy that my body played along and that I am healthy. "
According to Hugo he really wanted to win this event for Totalsports as their sole ambassador. "If this is going to be the final year for the Totalsports Challenge I am glad I could have won it for the group and in that way say thank you for what they have done and are still doing for the sport."
Hugo added that he might now get the opportunity to go back to do the Coast to Coast race in New Zealand. "It is the unofficial world championships for multisport."
The Coast to Coast traverses the South Island of New Zealand from Kumara Beach on the Tasman Sea to Sumner Beach on the Pacific Ocean. Competitors cycle 140 km, run 36 km (including a 33 km mountain stage that crosses the Southern Alps) and kayak 67km of the Waimakariri River through the Grand Canyon of New Zealand, the Waimakariri Gorge.
Next on the schedule for Hugo in 2014 though are two Xterra races. Xterra Buffelspoort is on Saturday 25 January and the South African Xterra Championships at Grabouw on Sunday 23 February. "I really want to give a big performance at Grabouw. It is very important for me."