Words: Melissa Leonard | Photos: Various
Many handicapped and disabled people have discovered that scuba diving can open up a whole new world of possibilities.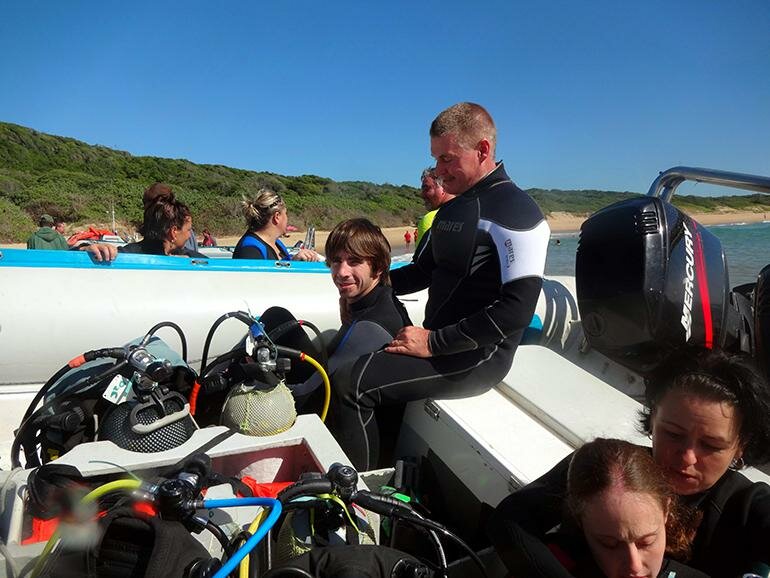 With training and the assistance of qualified instructors, many disabled people are able to forget about their handicaps for a while, as they discover the incredible joy and freedom that diving offers.
Scuba diving for people with disabilities has been around for more than three decades. It all started back in 1972, when Jim Gatacre, from the USA, sustained an injury that left his right arm disabled. As a result, a research pilot programme was conducted by the University of California-Irvine, in 1975. Learning to scuba dive had such a rehabilitative effect on Jim, that he wanted to share it with others. As a result, he founded the Handicapped Scuba Association (HSA) in 1981 and has become the world's leading authority on recreational diving.
The HSA was introduced to South Africa in 2009, and started off with seven South African diving instructors. The organisation attaches great importance to safety in the training of disabled people. In addition, the HSA trains all the instructors so that they can gain the necessary knowledge and skills to deal with disabled divers. The instructors are known as HSA Instructors and HSA Dive Buddies. The aim of these extremely loving people, who have a passion for the HSA cause and its members, is to teach disabled people how to dive so that they can experience the pleasure and freedom of diving in the ocean, just like any able-bodied person. In water, the difference between disabled and non-disabled people is minimised. A paraplegic diver, for example, can move more independently under water. As you can imagine, this was the start of many disabled people's lives being changed.
Diving is possible for people with a variety of disabilities, such as spina bifida, hearing loss, amputees, paraplegics, quadriplegics, muscular dystrophy, sight impairment, hemiplegics, cerebral palsy, cognitive disability, and locked-in syndrome. But participants should not have problems with their heart and circulatory, respiratory tract, nasal sinuses, and ears - the same basic health conditions that have to be met by divers without disabilities.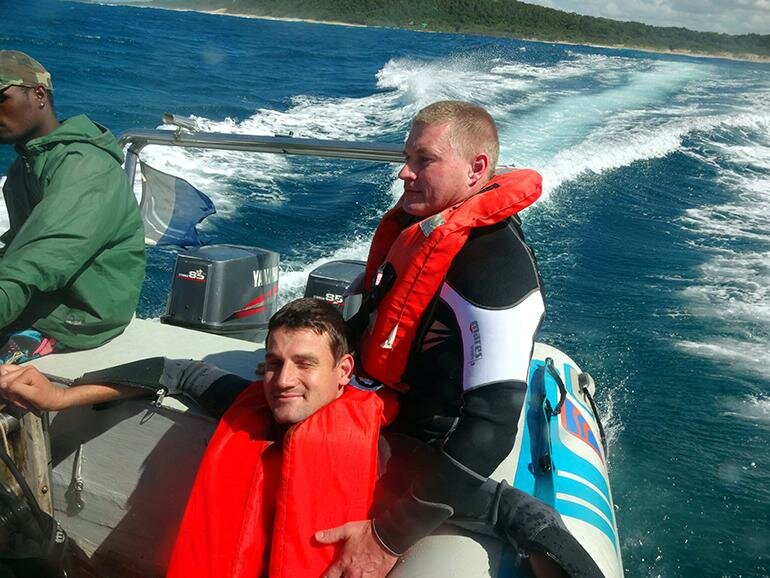 Disabled divers are called HSA Divers, and once trained, they go on diving trips to Mozambique and Sodwana Bay. For the duration of their dive, and with the assistance of their dive buddies, these physically challenged and wheelchair-bound people get the opportunity to move as freely as they like and experience the marvels of the underwater world. Scuba diving really is a life-changing experience for those people who thought their life had no meaning and had lost all hope of living any kind of normal life. For them, scuba diving has enabled them to look past their physical situation and realise that they can live their life to the full. Through the Handicap Scuba Association of South Africa, HSA divers not only learn the skills of participating in a recreational sport but also regain their self-confidence and make new, life-long friends.
Other benefits the divers can derive from scuba diving include: increased endurance and improved overall health; excellent rehabilitative therapy and individuals don't need to be good swimmers, because they have an instructor or dive buddy diving with them, it strengthens the body, and improves socialisation.
Such has been the success of this initiative in South Africa, that on the 27 January 2013 at Miracle Waters, HSA SA set a world record for the most disabled bodies diving at the same time in the water. There were 17 disabled divers accompanied with their individual HSA Instructors and HSA Dive Buddies. It was something to experience!
So, if you are disabled or know someone who is, the joys of diving may be within their reach. •
dinFO
Get involved
If you are interested in becoming involved with HSA SA - whether you are a disabled person wanting to learn how to dive, or an able-bodied person wanting to become an HSA Dive Buddy, or sponsor and make a difference in someone else's life - please contact any of the HSA Instructors listed below. Alternatively, you can contact the HSA Course Director, Braam le Roux, a PADI Master Instructor and owner of Scooba Doo Dive Centre in Centurion, Gauteng, by email at . Braam and his wife Jana, were part of the first seven instructors in South Africa to be trained to dive with people with disabilities.
Teaching disabled divers how to dive and taking them on trips to experience a sea dive, requires funds. As a non-profit organisation, the HSA SA holds fundraising events to fund these trips and make diving a possibility for these disabled people. If you would like to help financially or find out the details of the next fundraising event, contact Braam or any of the instructors listed below.
Follow and like Handicapped Scuba Association SA's Facebook page: www.facebook.com/HandicappedScubaAssociationSA?ref=br_tf