South African triathletes strike twice at Commonwealth Games
Words: Eunice Visagie | Photos: Various photographers
There is nothing comical about the Fantastic Four of South African triathlon. When Richard Murray, Henri Schoeman, Gillian Sanders and Kate Roberts won the silver medal for the team triathlon competition at the 2014 Commonwealth Games, the South African public was forced to finally take notice of these world-class athletes and the sport.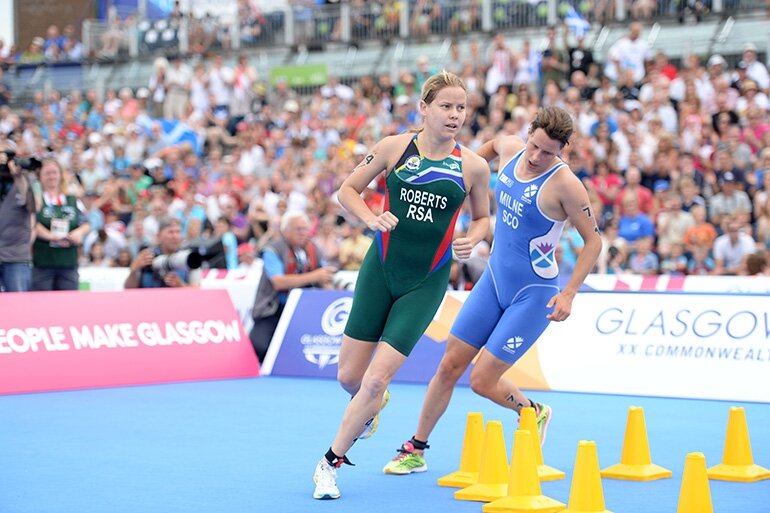 A triathlete also won South Africa's first medal at the Commonwealth Games. This was Murray's bronze in the individual race. Only the Brownlees – Alistair and Jonathan – could keep him at bay. In the team competition it was once again the Brownlees that dominated proceedings along with fellow newly crowned Commonwealth Champion Jodie Stimpson. Alistair won the gold in the men's race, followed by his brother Jonathan. Stimpson won the women's race. England thus dominated proceedings, but South Africa proved that they are ready to challenge.
Bronze for Murray
Murray has always wanted to be on the winner's podium, but it wasn't until he was halfway through his 10 km run, at the Commonwealth Games, when he realised how desperately he wanted a medal for his country. "It was only during the last leg when the magnitude of the occasion finally dawn on me. I have talked about the Games and possibility of winning a medal during the year, but it was only in the actual race that it finally became real, that I am competing for my country. It's not like the other races on the World Triathlon Series, here I was part of the South African team competing for our country and not just representing South Africa.
"Winning medals at the Commonwealth Games is a stepping stone in my career. It is a big step in the right direction. I am still getting better as an athlete and my swimming is also still a work in progress. I was only certain of my medal in the last kilometre. Up until then anything could happen. I was so worried that I would twist my ankle or pull a hamstring! Also winning the first medal for South Africa made it extra special. I am not a very emotional guy, but it meant so much," said Murray.
Murray added that now more than ever triathlon is actually also a team sport even in the individual race. "As a team we are not as organised as the other major countries. We need to work better together. Especially looking to Rio in 2016, we need to pay more attention to that aspect of racing. If we can get it right, like England and some of the other major contenders, we will be there for the medal fight in Brazil."
Silver in team competition
Lindsey Parry from Triathlon South Africa was very happy with the medal. Not just because the team medal was somewhat unexpected but also because it is a huge boost for triathlon in South Africa in general. "It was insane," Parry commented on the SASCOC website after the race. "Kate started well with a big swim and bike and although she battled a little on the run she still kept us in the hunt. Henri swam the fastest split of the day, but it was his run that did the trick, pulling us right into the medal fight. "
"Gill had the swim of her life and on the run stuck to the girls like glue, which meant Rich was again primed to win us a medal. He had a good group so they easily caught New Zealand and the race for silver was on. The excitement once we crossed the line second was immense. We had discussed how silver was possible if we all did our bit. It was unbelievable to see how our plan worked perfectly. Our strength was that we didn't have a weak link and we knew all the other teams had one leg they had to worry about, so when we were a touch off after the first leg no one panicked and we just stuck to the plan."
Schoeman, who is like a fish in the water but usually struggles on the run, had this to say about his time in Glasgow, "The Commonwealth Games is a great experience. It was my first major games and I really wanted to take it all in and learn as much as I could moving forward to the Rio Olympics in two years time. Unfortunately, I had a bad experience in the individual race. I was in a prime position with both Brownlees in a breakaway. I crashed on a technical corner on the first lap due to mechanical reasons and I was forced to join the chase pack of about 20 athletes. It was very hard to pick my mind up when I knew I was in a great position to possibly medal. The team relay made up for it all though. It was a fast and crazy race! The intensity was very high and the positions of each country were always changing. Our team had a plan in place and executed it so well. Everyone did their bit and gave 100%. We had a very strong team spirit and it showed when we crossed the line for silver. It's an amazing achievement to walk away with a medal at the Commonwealth Games. It's a great memory to cherish with all my teammates. A big thank you to the South African physios in the village who got our bodies ready after a tough race and 45 hours before the relay. And thanks to SASCOC for the support and making this possible."
Murray had the anchor leg of the race. "When Gillian came running towards me I felt pretty relaxed. We were doing well and I was ready to give my all as well. There was a bit of pressure because we were in a medal winning position, but I knew that if I could keep up with the group in the swim we were in it. It was very exciting! I enjoyed my time in Glasgow. I feel so humble and privileged. Thanks to everybody who made it possible."
The team competition is not yet part of the Olympic Games, but it is a very exciting prospect. A triathlon medal at the Olympic Games in 2016 in Rio is no longer just a pipe dream.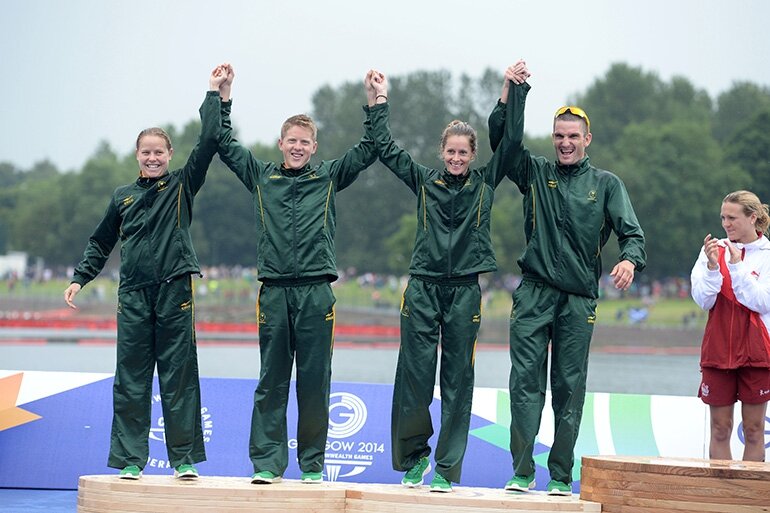 Also in this issue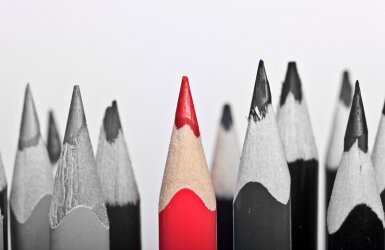 Editor's foreword 8 August 2014
The 8 August 2014 issue of DO IT NOW Magazine features a great line-up of...