Words: Karen Visser, Shift ONE digital | Photos: African Nature Company
A little while ago, if you mentioned 'wool', the image that would come to my mind would be of chunky scarves, over-sized cardigans, and my Granny clicking her knitting needles while watching 7de Laan. Now I see the stuff everywhere.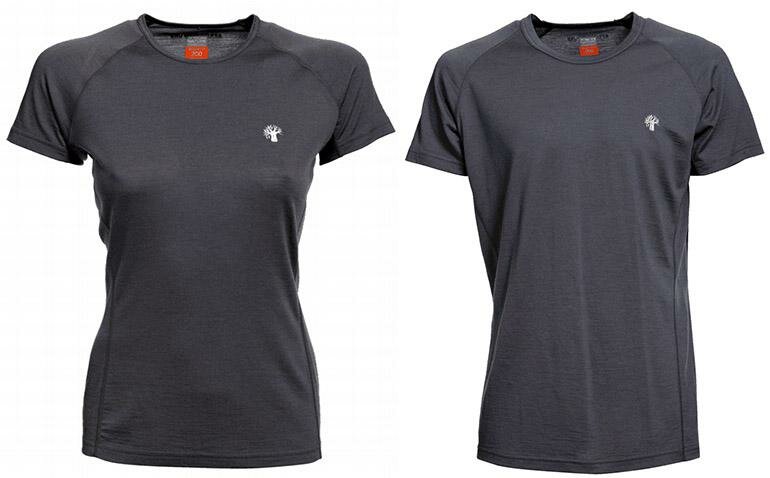 Sheep with pegs on their noses in Canal Walk, 'Technical exercise wear' on my Facebook ads, and all my running friends talking about its 'wicking' qualities. What makes this stuff so popular? And why have we only cottoned on (pun intended) to it now? What I came across was some pretty good stuff. Many of the qualities of Merino wool overlap to give better performance across sport disciplines, but I've grouped them as best I can.
Check out my findings below:
Running
So it turns out Merino fleece naturally wicks moisture away to keep the ovines cool in the summer months. This is handy in sports gear because the fabric breathes with you. The wool actually draws moisture away in the same way a towel draws moisture from your body. And then it evaporates before it turns to sweat. So in terms of keeping an even body temperature while you're running, Merino is a win.
Merino wool is anti-static so you won't get that awkward shock when you clock in your timing chip or have a top that's too clingy from static build-up. I know that's not technically related to performance, but it's definitely a nice-to-have.
Cycling
When you're on the bike for hours on end, you don't want to have to stress about ill-fitting gear that's flapping in the wind or riding up your back. As Merino bounces back into shape on its own and has no possibility of shrinking, I'm going to say this will directly affect your performance. You'll have more focus when you have well-fitting gear and that'll lead to a better ride.
Fishing
Merino Wool can take in about 30% of its weight in moisture before it starts to feel wet. And then on top of that it dries quickly. Where water would normally be removed, by escaping through the gaps in the fabric, it now it escapes through the actual fibres of the fleece. For an angler, this is ideal, as you want the gear to work for you without you having to think about it.
Hiking
Merino wool is antibacterial, so it actively resists body odour. This means you can wear a Merino garment for a few days (some say weeks, but I wouldn't take it that far) without having to wash it. In hiking that would mean less washing, less gear to carry, and more room in your backpack for essentials, like beer.
Walking
Merino wool is crimped, which means it's super wavy, and this allows lots of tiny air pockets to form, which help keep body heat in. This means you'll be toasty without having to wear a bulky jacket. It also stays warm when it's wet. I know walkers may not be looking for performance gear, but it's pretty handy to have a garment that will keep you cool when it's hot, but also keep the cold wind off your chest when the southeaster picks up.
Active wear – gym or aerobics
As Merino wool is naturally stretchy and elastic, the active-wear gear is lightweight, holds tightly to your body, and isn't itchy or scratchy.
I know I've said this before, but body-temperature management is a huge win here. Depending on the air conditioner in the gym (or the cold sea air if you're outside) and the heat of your body, Merino will adjust accordingly to keep you comfortable and performing at your best.
 
There were loads of other facts I found out about Merino when I began researching: it's biodegradable, it's a renewable resource, and it's fireproof (who knew?), but these were definitely the ones that struck me the most.
 
Time to get my hands on some Merino!
 
dinFO
African Nature Company has recently started producing premium Merino Wool technical gear. They are giving away a Merino Wool t-shirt (valued at R500) for the most interesting Merino wool fact on their Facebook wall during November. Enter here:  https://www.facebook.com/pages/African-Nature-Company/144467535650895?fr...
Competition
DO IT NOW readers also stand a chance to win one of two Merino Wool t-shirts (valued at R500 each), by answering this easy question:
Is Merino Wool fireproof?
Email your answer to . The competition closes at midnight on Thursday, 14 November 2013, and the two winners will be drawn from all correct entries. DO IT NOW's competition rules apply.