Posted: November 26, 2013
Whilst the World Health Organisation projects that diabetes will be the seventh leading cause of death by 2030, the fact is that Type 2 diabetes which comprises 90% of cases worldwide, is largely manageable if not preventable through lifestyle including dietary interventions says registered dietician, Caryn Davies.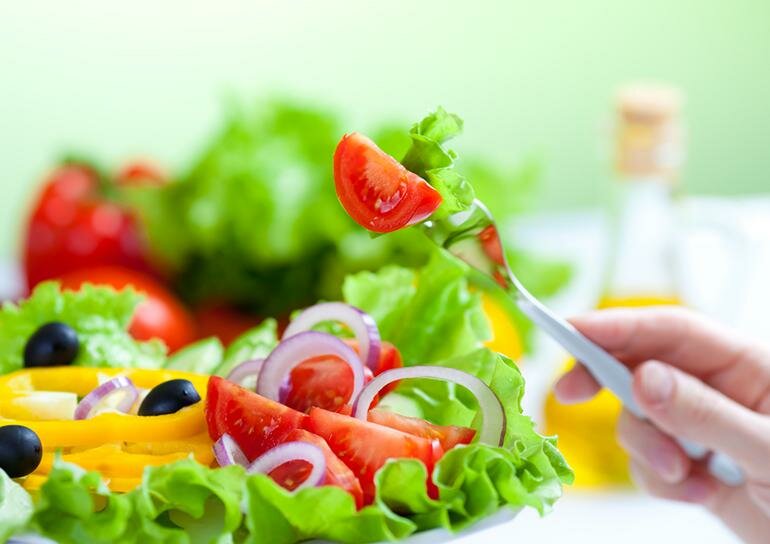 According to Davies, diabetes management no longer solely focuses on restricting all items that contain sugar, but rather on an understanding and avoidance of the foods which can raise blood sugar dramatically and of which 'sweetness' is not always an accurate predictor.
Diabetic friendly foods should contain little added sugar, be low in fat, especially saturated fat, and high in fibre. Blood sugar control depends on many more dietary factors than just the presence of sugar.
"A teaspoon of sugar will increase one's blood sugar, but more dramatic effects can be noted after the consumption of highly refined carbohydrate foods, such as a slice of white or brown bread, a cup of certain breakfast cereals or fruit juice and even one rice cake. The Glycemic Index of foods is a more accurate foundation for identifying diabetic friendly (low GI) carbohydrates," she says.
'Sugar-free' foods may be overloaded with unhealthy fats which, too, contribute significantly to the global increases in insulin resistance and diabetes.
Fat, especially saturated fat, has been linked to earlier onset of diabetes in susceptible individuals and a diet high in saturated fat has the ability to reduce the efficiency of insulin, the hormone that controls rising blood sugar.
"The amount of sugar and fat found in whole foods, whole grains and meals made at home is generally lower that that found in convenience foods and commercial snacks. Sugar sneaks into foods where we don't expect to find it and if it says 'sugar-free', chances are that food is high in fat! When it comes to diabetic suitability of foods, label reading is absolutely essential."
The Fry's Food from Nature range products has been developed with compliance to the latest dietary recommendations for diabetes management combining low GI and diabetic friendly 'super foods' such as chickpeas, chia, quinoa, oats, nuts, vegetables and beans into healthy bite sized snacks that offer an easy and safe option for eating on the move.
Included in the range are products such as low GI Blackbean, Quinoa & Chia Bites as well as Spicy Butternut and Almond Bites that may be used as ingredients in more elaborate meals or simply eaten as quick snacks.
Davies recommends that snacks are analysed for the type and amount of carbohydrate and fat contained as follows:
• Low in sugar
• High in fiber
• Low in fat
• Low in saturated fat
The presence of protein in combination foods would have a positive effect on blood sugar control and plant protein is specifically useful in a diabetic diet, as this will be naturally cholesterol free- an important consideration as type 2 diabetes has a strong link to cardiovascular disease risk.
Diabetes can affect all races and age groups, which means that all families should pro-actively be pursuing the lifestyle approaches to prevent diabetes, she concludes.
In You can be Sugar-Free, Indians vs. Diabetes, the recently published book developed specifically for Type 2 diabetics from the Indian community, Kanchana Moodliar and Dr. Colette Kell offer the following recipes that include Fry's Food from Nature ingredients:
1. Superfoods Bites Salad with Hazelnuts and Coconut Shavings
Ingredients:
• 1 box Fry's Blackbean Quinoa & Chia Bites
• 20g pomegranate seeds
• 50g whole hazelnuts, roasted
• 25g coconut shavings
• Bunch of fresh mixed lettuce leaves
• Bunch of baby spinach
• Bunch of watercress
• 100g mange tout
• Salt and pepper to taste
• Bulgarian yoghurt (optional)
Method:
• Cook the bites according to the back of the box. Roast the hazelnuts in a preheated oven at 225°C for about 4 minutes. These can be put into the oven together to save time.
• Toss the lettuce, spinach and watercress, pomegranate seeds, hazelnuts, coconut shavings and mange tout together and place into a large bowl. Add the bites and drizzle yoghurt over them with salt and pepper to taste.
2. Warm Butternut Lentil with Yoghurt dressing using Fry's Spicy Butternut and Almond Bites
Ingredients:
• 6 Fry's Meat-Free Spicy Butternut and Almond Bites
• 1 Butternut, peeled and cubed
• 1 tbsp. coconut oil
• Salt to taste
• A dash of cayenne pepper
• 2 cloves garlic, finely chopped
• ½ cup lentils
• 1 tsp. mustard seeds
• 1 tsp. jeera (cumin)
• ½ tsp. crushed dried chillies
• ½ onion, diced
• 2 tbsp. olive oil
• Handful of chopped unsalted cashews
• 4 cherry tomatoes
• Mixed salad leaves
Method:
• Place the butternut in an ovenproof dish and toss with coconut oil.
• Season with salt, pepper and chopped garlic. Roast in the oven at 180°C until tender and light brown.
• Remove from oven and set aside to cool.
• Boil lentils in salted water until cooked through. Drain and set aside to cool.
• Fry the mustard seeds, jeera, chillies and onion until onion is soft, and pour over lentils.
3. Fish-less Curry
Ingredients:
• 1 box Fry's Black Bean, Quinoa & Chia Bites
• 1/4 cup Oil
• 1 small Onion, finely chopped
• 2 cloves Garlic, diced
• 1/2 tsp. Ground ginger and garlic
• 2 Green chillies, sliced into julienned strips
• 1 tsp. Garam masala
• 1/4 tsp. Chilli powder
• 1/4 tsp. Jeera (cumin) seeds
• 1/4 tsp. Sarson (mustard) seeds
• 6 tomatoes, grated
• 20 Curry leaves
• 1/4 tsp. salt
• 8 tbsp. Tamarind water, thick paste
• 1 bunch Dhania (coriander), finely chopped
Method:
• Heat oil for 2 minutes in a frying pan and add onion, cloves of garlic, jeera seeds and sarson seeds.
• Fry until golden brown.
• Add ginger and garlic, green chillies, garam masala, chilli powder, tomatoes, curry leaves and salt.
• Cover with a lid and allow simmering for 8-10 minutes. Add tamarind water and stir repeatedly.
• Add bites to mixture.
• Ensure the bites are cooked in an oven before placing into mixture. Lightly grease oven tray and place in bites.
• Bake at 180°C for 8-10 minutes until cooked.
• Stir in bites and garnish with dhania. Serve with roti, puri, rice or bread.
• You can be Sugar-Free, Indians vs. Diabetes book