Reviews by www.fortressofsolitude.co.za
There are some fantastic movies and games coming out in August.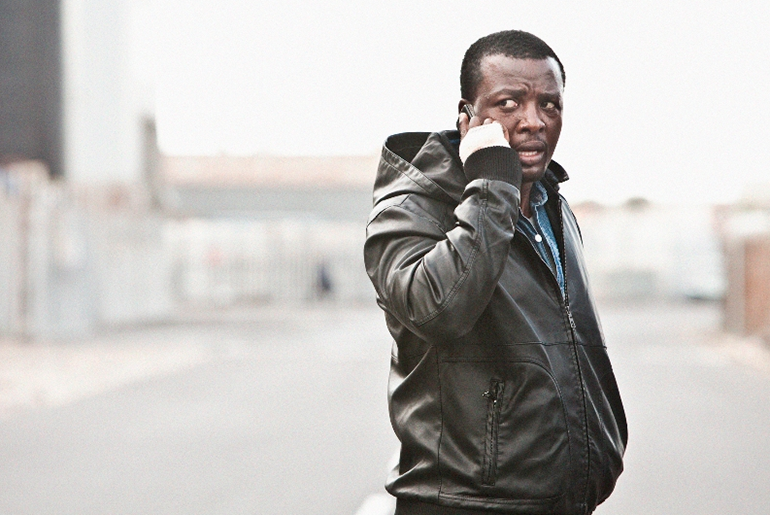 Movie Title: Cold Harbour
Director: Carey McKenzie
Starring: Deon Lotz, Fana Mokoena, Tony Kgoroge and Yu Nan
Highlights: Local talent.
Recommended for: Fans of action movies.
Verdict: ****
Township undercover cop Sizwe Miya (Tony Kgoroge) investigates an abalone smuggling case connected to a Triad murder victim washed up on shore. Sizwe sees it as a promotion opportunity and further investigation unveils dark secrets. This is not his turf, and Sizwe's boss Venske (Deon Lotz) warns him that it's no easy open and shut case. Venske has organised a early promotion hearing for Sizwe, bearing in mind that his past record might come into question, but reassures him that his current work should show true promise. Venske orders Sizwe's rookie Legama (Thomas Gumede) to report back everything Sizwe does and discovers. Meanwhile struggle comrade and kingpin character Specialist (Fana Mokoena) thanks Sizwe for helping keep the competition at bay with frequent drug busts, so that only his clubs and dealers flourish.
Recognisable shots of Cape Town and the less picturesque locations successfully comment on the characters, the distrust, corruption, self-interests and always evident distant atmosphere. The cold, hard colours and textures, lots of greys, off whites, faded blues and blacks, echoe this nicely.
Movie Title: August: Osage County
Director: John Wells
Starring: Abigail Breslin, Ewan McGregor, Juiliette Lewis, Julia Roberts and Meryl Streep
Highlights: Great acting.
Recommended for: Fans of drama.
Verdict: ***
Barbara (Julia Roberts) receives a phone call simply saying her father Beverly (Sam Shepard) has walked away… again. The whole family is called and make their way in dribs and drabs to the very hot Pawhuska, Oklahoma home. No one seems too alarmed as he has done this before, and they are more concerned about keeping Violet (Meryl Streep) calm. However, after five days pass, once school lover now turned sheriff calls Barbara aside with sombre news. Beverly's boat, along with his body, was found on the lake. The cause of death is drowning, presumed a suicide. Not farfetched for a alcoholic poet with a drug addicted wife. Yes, it is a hostile and depressing setting. The following few days rip open the closet of this very dysfunctional family and let the bones fall where they may.
Although you most probably will feel shell-shocked and in need of a hug at the end of it, it's not all attacks and sadness here. There are some witty moments to lighten the mood of an otherwise broken American family. As the film's byline reads, "Misery loves family."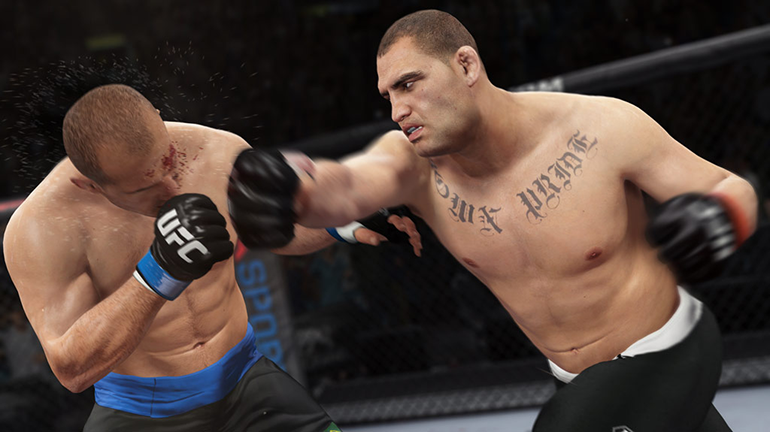 Game Title: EA Sports UFC
Developer: Electronic Arts
Publisher: EA Sports
Genre: Fighting, Sports
Highlights: Gameplay and graphics.
Recommended for: Fans of fighting games.
Verdict: ****
Boasting exceptional next-gen graphics (with realistic skin textures, blood splatters and cinematic introductions), it's hard not to mistake the game for the real thing. And that isn't a joke or an oversell either. It's that remarkable. What's more, the game's sturdy gaming mechanics bring the action into the confines of your living room with flair. You will believe you are controlling Frank Mir, Jon 'Bones' Jones and even the legendary Bruce Lee. Every punch and kick is designed to impress fans and staunch gamers. For a next-gen game, UFC takes quite long to load between fights and even move between menus. These are all tidbits that need working on in upcoming releases.
Overall, UFC is jaw-droppingly impressive. These are the most realistic characters ever created in a sports game. While it certainly isn't an easy game to play, UFC does reward perseverance. Once you've mastered the controls and dealt with the long loading times, you'll find yourself coming back for more and more, over and over again.
Game Title: Sniper Elite 3
Developer: SRebellion
Publisher: 505 Games
Genre: Action, RPG.
Highlights: X-ray-vision carnage.
Recommended for: Action and shooter.
Verdict: ****
Sniper Elite III is a celebration of extravagant carnage - and, less significantly, a big improvement over 2012's Sniper Elite V2. Its predecessor's stiff, linear gameplay has been swopped out for a more open-ended, creativity-enabling approach to stealth shooting. But the big draw - the real draw - is the same pornographically violent X-ray-vision carnage that erupts whenever your bullets meet their targets.
Sniper Elite III's open level designs and objectives pack in more than enough variety and stealthy tension to counterbalance its thin story and shaky enemy intelligence. Experimenting with its explosive traps is almost as much fun as popping skulls with a sniper rifle. The skeleton-shattering, long-distance kills are still its riveting centrepiece, of course, but even without the element of dumb fun they offer, Sniper Elite III would still be a smart, unexpectedly memorable experience.
GAMES TO LOOK OUT FOR
The Last of Us: Remastered
Genre: Action
Developer: Naughty Dog
Date: August 2014
FIFA 15
Genre: Sports
Developer: Electronic Arts
Date: September 2014
LEGO: Madden NFL 15
Genre: Sports
Developer: Electronic Arts
Date: September 2014
MOVIES TO LOOK OUT FOR
Guardians of the Galaxy
Genre: Action, Sci-Fi
Director: James Gunn
Starring: Chris Pratt and Zoe Saldana
Date: 1 August 2014
Chef
Genre: Comedy
Director: Jon Favreau
Starring: Jon Favreau, Sofia Vergara, John Leguizamo and Scarlett Johansson
Date: 8 August 2014
Hercules
Genre: Action, Adventure
Director: Brett Ratner
Starring: Dwayne Johnson, Ian McShane and Joseph Fiennes
Date: 8 August 2014