The 2013-14 edition of the famous Clipper Round the World Yacht Race left Rio de Janeiro today ahead of the 3,000 mile race to Cape Town. The spectacular new fleet of twelve matched 70 foot ocean racing yachts sailed by international amateur crew from all walks of life, including a record number of South Africans, will berth at the at the Victoria & Alfred Water Front from Saturday 26 October.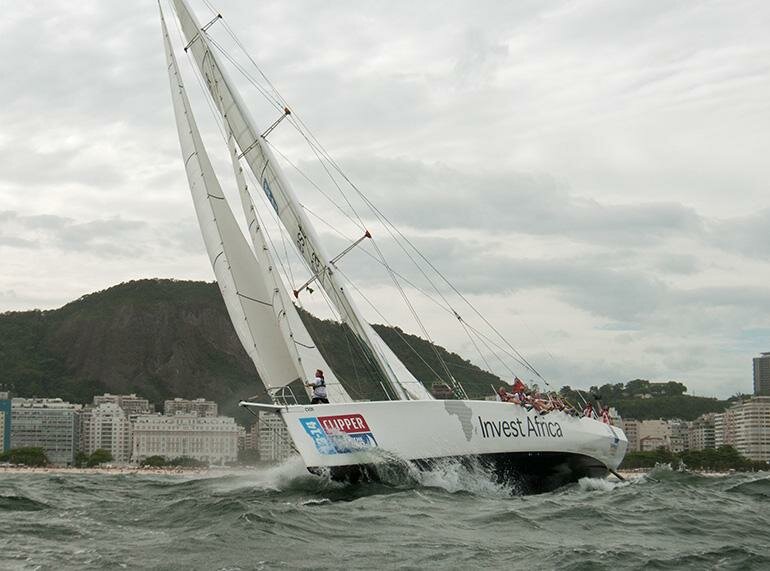 Clipper Race Founder and Chairman is the legendary yachtsman Sir Robin Knox-Johnston, the first person to sail solo, non-stop, around the world in 1968-9. He said: "Cape Town is one of the most recognised ports in the world with a long tradition of hosting boats and their crews. This will be the seventh year the race has returned to Cape Town, but the first time with our new fleet; I know that our crews will be delighted to savour all that Cape Town has to offer and our sponsors are always keen to explore new trade and investment opportunities here."
A record number of South Africans are taking part in the Clipper 2013-14 Race including eight young people who were chosen from across South Africa as part of an initiative run by the Sapinda Rainbow Project. The tag team of young people aged between 18-23 years old were chosen to act as Ambassadors for the Nelson Mandela Children's Hospital project where they will compete in one leg each of 8 Leg biennial 40,000 mile race on board the African entry Invest Africa.
The unique initiative aims to develop young community leaders of the future and global ambassadors to raise international awareness and funds for the Nelson Mandela Children's Hospital.
The Clipper Race fleet is currently expected to arrive in Cape Town from Saturday October 26 and has a wide range of activity planned. The race will depart on Leg 3 from Cape Town to Albany on Western Australia on Monday 4 November.