Words: Lesotho Ultra Trail
The countdown has begun to Africa's first Ultra SkyMarathon®, the Lesotho Ultra Trail.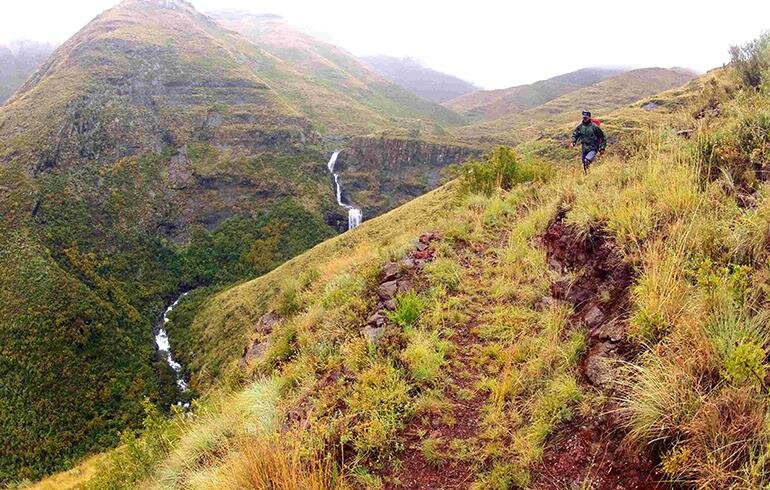 With less than 36 hours to go before the 55km ultra trail race through the Tsehlanyane National Park in the heart of Lesotho's Maloti Mountains, anticipation is building amongst the trail running community for this, the second South Africa Skyrunning Association (SASA)-sanctioned event on the South African trail running calendar.
After the success of the Matroosberg SkyMarathon® in October, skyrunning fever is running high, setting the ground for the imminent announcement of a national skyrunning series in 2014.
Presented by Maliba Lodge, KZN Trail Running and The North Face, the Lesotho Ultra Trail will see a selection of South Africa's best trail runners facing the challenge of an ultra-distance, high altitude course boasting more than three kilometres of vertical ascent, peaking at 3155m above sea level.
Big names include South African trail star and winner of the Verdon Canyon Challenge in France AJ Calitz (K-Way/Vivobarefoot), mountain running legend and winner of the 2012 Otter African Trail Run Iain Don Wauchope (The North Face), 2013 SA Ultra Trail winner Nic de Beer, Stellenbosch-based mountain runner Andrew Hagen (Vibram) and Gauteng trail speedster Lucky Mia.
In the women's field, Canadian ultra trail star Stacie Carrigan will be dicing one of the most competitive women's contingent of any southern African ultra trail race to date, including Matroosberg SkyMarathon® winner Robyn Kime (The North face), 2013 SA Ultra trail champ Tracy Zunckel (Race Food), 2011 Otter African Trail Run winner Su Don Wauchope (The North Face) and SA ultra running legend Linda Doke (Salomon).
With Lesotho offering world class skyrunning terrain and warm hospitality, the Lesotho Ultra Trail is set to become one of the continent's premier off-road ultras.
For more information about the race, visit www.lesothoultratrail.com of follow the race live via Twitter [www.twitter.com/lesothoultra]