Words & Photo: James Hallett
The South African Skyrunning Association (SASA) has announced the launch of a national Skyrunner® Series, with 2014 as its inaugural year.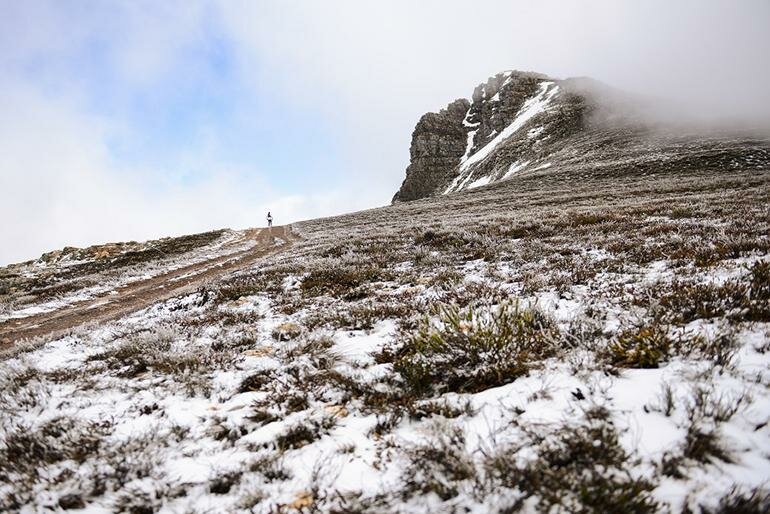 South Africa's Skyrunner® Series will see runners clocking up ranking points at each skyrunning event in which they participate during the course of the year. A maximum of 55 runners (40 men and 15 women) will receive these points, with the top male and female skyrunner claiming the ultimate prize: the national skyrunner champions' crown, together with the chance to compete in the Skyrunner® World Series finals against some of the best skyrunners in the world.
The national series for 2014 will comprise four SASA-sanctioned races: the Ingeli Skymarathon® in KwaZulu-Natal in April, the Hogsback Skymarathon® in the Eastern Cape in May, the Matroosberg Skymarathon® in the Western Cape in October, and the Lesotho Ultra Trail in November.
Skyrunners will need to compete in a minimum of three of the races to accrue points for their ranking on the national circuit.
Applications for SASA membership will be going live soon, with a wide range of benefits available for members, including great deals and discounts from the association's OFFICIAL RETAIL PARTNER Trappers [www.trappers.co.za].
SASA chairman James Hallett sees the launch of the national Skyrunner® Series as the start of an exciting new chapter in South African trail running.
"Skyrunning brings a whole new dimension to trail running in our country – one that combines the essence of being out there in remote parts of southern Africa doing what we love best, with the guaranteed challenge of a tough course and thin air to boot. Add to this the competitive dimension that comes with racing for points for a national ranking, and you have a winning recipe for an exciting annual trail running challenge," said Hallett.
For more information about the South African Skyrunner® Series visit www.skyrunning.co.za