Words: Linda Willemse | Photos: Wild Frontiers
Don't worry, this is not a marathon that is run up and down Kilimanjaro in one day! Although, it has been done before for the Guinness Book of Records, but not as part of the marathon. The annual Kilimanjaro Premium Lager Marathon, which is taking place on Sunday, 2 March 2014, is run on the foothills of Africa's highest mountain, Mt Kilimanjaro. It offers a 42.2 km full marathon, 21.1 km half marathon, a 10 km disabled category, and a shorter fun run of 5 km. This is an IAAF registered event and a qualifier for the Comrades and Two Oceans races in South Africa. Two Oceans races in South Africa.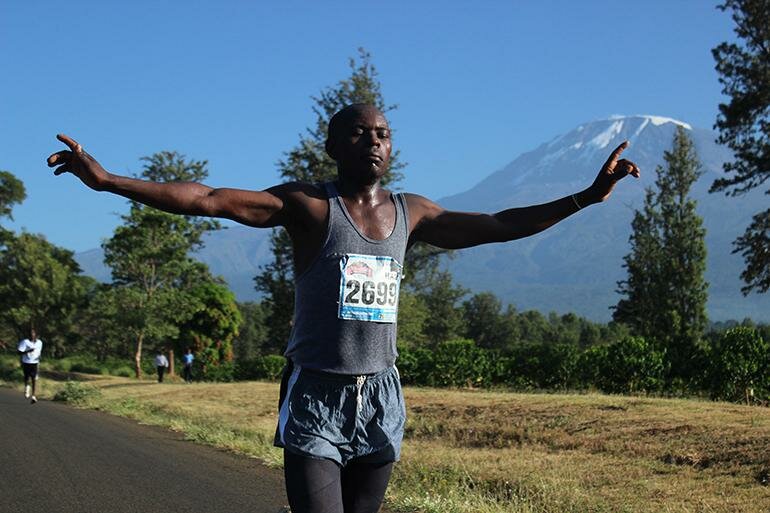 Photo credit: Wild Frontiers
This scenic race takes athletes through the vibrant town of Moshi, which is the start of all mountaineering expeditions going up Kilimanjaro, before venturing up into the beautiful farming areas past tea and coffee plantations. The final 'sprint' to the finish is lined with cheering supporters and shop owners, and local children joining in the fun. The race comes to an end at the sports stadium filled with food stalls, live entertainment, and refreshing drinks, such as a cold Kili Lager!
Make the most of your stay and extend your trip by a few days to enjoy a safari to the famous Serengeti, Ngorongoro, or Selous Game Reserves, or choose to go chimpanzee trekking in the wild at Gombe and Mahale wildlife areas in Tanzania. If you prefer to rest those weary legs, there are gorgeous white sandy beaches on any one of the tropical islands just off the coast of Tanzania, such as Zanzibar, Pemba, Mafia, or Chapwani Island. For those with lots of energy, you can always climb Kilimanjaro and really conquer the mountain!
Photo credit: Wild Frontiers
The Kilimanjaro Marathon experience has something for everyone, from the serious athletes to those who are just in it to have some fun and use it as an excuse to visit East Africa. Now more than a decade mature, it's a well organised and festive event to participate in and an invigorating way to experience something of the grandeur of our continent.
Entry/travel packages can be done through the official website, www.kilimanjaromarathon.com. Alternatively, you can contact Wild Frontiers, the official race organisers, by email on or visit their website, www.wildfrontiers.com