Words: Newsport Media | Photo: Cherie Vale
Nestled in the heart of the Kogelberg Biosphere Reserve, the Houw Hoek Inn will once again host the Race Village of South Africa's most exciting three day stage trail run, the ProNutro AfrianX Trailrun presented by New Balance. Taking place the weekend of 14 – 16 March 2014, this exciting event's Stage 1 Route has been announced.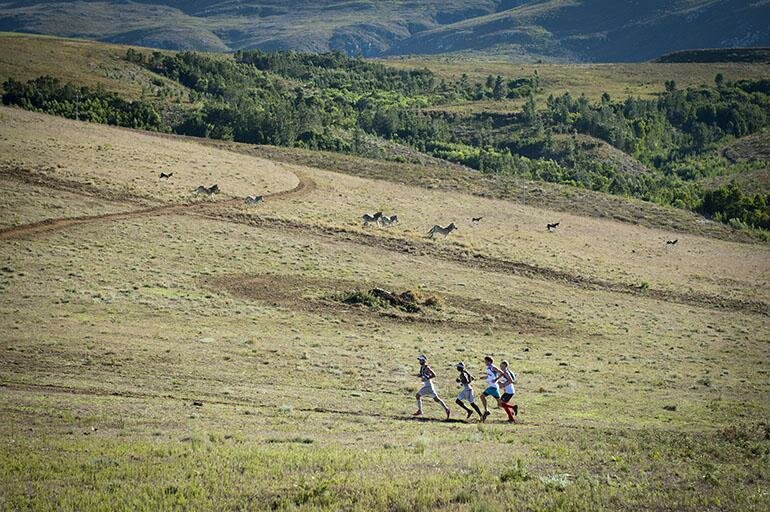 According to Nicola Collins, Event Manager, the 2014 Stage 1 route will incorporate the best sections of the 2013 Stage 1 and Stage 3 routes. "In 2013 the ProNutro AfricanX Trailrun moved from Kleinmond to Houw Hoek Inn, which proved to be a great success. The runners loved the new routes which brought new life into the event. As event organisers we need to remain innovative and provide runners with challenging, yet beautiful and interesting routes, ensuring that they leave with a lifetime of memories! We are certain that the 2014 Stage 1 route will provide the best possible route that the area has to offer. Combining Stage 1 and Stage 3 of 2013 also means that 2014 will see a brand new Stage 3 route. Details of this route will be released shortly".
"Being the first stage of a three day event, the most important thing to remember is not to go out too hard," continues Collins. "There are sections of the stage that are less technical and will allow runners to get into a good rhythm - it is here that runners will need to ensure that they don't push too hard! There are a few steep climbs towards the end of the stage so ensure you leave enough in the tank to tackle them. Runners will run through sections of the Kogelberg Biosphere, be sure to look out for the Bontebok and Zebra on Paul Cluver".
Stage One: Friday, 14 March 2014
Start & Finish: Houw Hoek Inn
Distance: 33km
Elevation Gain: 900m
Waterpoints: 4
Route Summary:
Runners will follow a more direct route to the first Waterpoint at Thandi, followed by a climb to Paul Cluver. Teams will get to enjoy some new single track on Paul Cluver before climbing up to the contour at the base of the Groenlandberg. Remember to enjoy the spectacular views before heading back towards the finish at Houw Hoek Inn. This route then joins the much loved single track above Houw Hoek Inn and will follow the switch backs down to the finish line.
Event information
Teamwork forms an essential part of this much loved event, with participants having to rely on each other's experience, strength and expertise in order to complete the route. Teams of two (male/female/mixed) will be seen battling it out on a route varying in distance between 25-38km each day. The three routes have been planned in such a way that the participants will have the opportunity to tackle a different breathtaking scenic route each day, allowing them to enjoy the full beauty of the Overberg.
Date: 14 - 16 March 2014
Format: Three-day stage race / teams of two (male/female/mixed)
Venue: Festival Village on the grounds of the Houw Hoek Inn
Distance: Between 25km – 38km each day
Follow us on Face Book: Stillwater Sport & Entertainment
Follow us on Twitter: @runtheafricanx
For additional information on the ProNutro AfricanX Trailrun presented by New Balance visit www.africanx.co.za, contact Stillwater Sport & Entertainment on 086 138 3591 or email .