Words & Photo: Red Bull Content Pool
In 2005, Dutch kiteboarder Ruben Lenten participated in Red Bull King of the Air, the most extreme kiteboarding event in the world. "Since the inception of this event in 1999, the jumps became bigger and bigger" says Ruben Lenten. He traveled to Hawaii where he competed with the best riders in the world. "The final was between sports legend Robby Naish and myself. A dream come true". Ruben Lenten won. Since then, the event had a break of a few years, but early February Red Bull King of the Air is back. This time in South Africa, where Ruben Lenten and 23 other riders will push themselves to the max. He has not been idle in recent years. The clip Ruben Lenten produced together with Red Bull and Eyeforce shows his most important goal in life: 'fly hard'.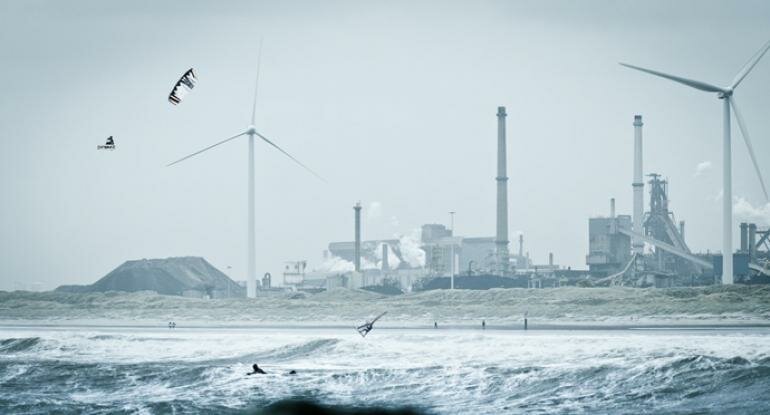 Photo credit: © Red Bull Media House
"The clip was created when I had the idea to capture my signature style of extreme kiteboarding. This is only possible when the conditions are perfect. In the clip we have been monitoring the wind forecasts at different spots to get the ultimate storm. The predictions for Ireland looked perfect, but unfortunately the storm lost all its power over night and it was impossible to fly high enough. Miraculously an even better storm appeared on the radar for the Netherlands. I could not believe my eyes, exactly what we needed. A real Dutch autumn storm. It was the perfect playground for me. "


Video credit: © Red Bull Media House


"Throughout the year I am always searching for the best conditions and projects to keep on pushing the sport. In the time coming up I will mainly focus on the Red Bull King of the Air event and the development of even better products to go higher and harder. I will also be shooting new sick footage and work on organizing national events to get extreme kiteboarding to a higher level."
"2012 has been a great year and I am satisfied with my achieved successes and personal development. Together with Mystic and Red Bull I have done some extraordinary projects that have pushed kiteboarding and myself to new hights. In South Africa and in the Netherlands we organized two extreme kiteboarding events to help young talented riders get better and prepare themselves for the Red Bull King of the Air. My snowkite cliff jump in Norway also pushed my boundaries and gave me an adrenaline boost. The last months I have put all my effort in getting as fit as possible, mentally and physically and I enjoy it to the maximum. Every year a step higher, I love it!"