Words: Kappa Park Kyalami
It's going to be AWESOME! The most delicious food, amazing crafts, most thirst quenching drinks and relaxing vibe. Join us for our Official opening on the 28th of June! The perfect venue for the whole family.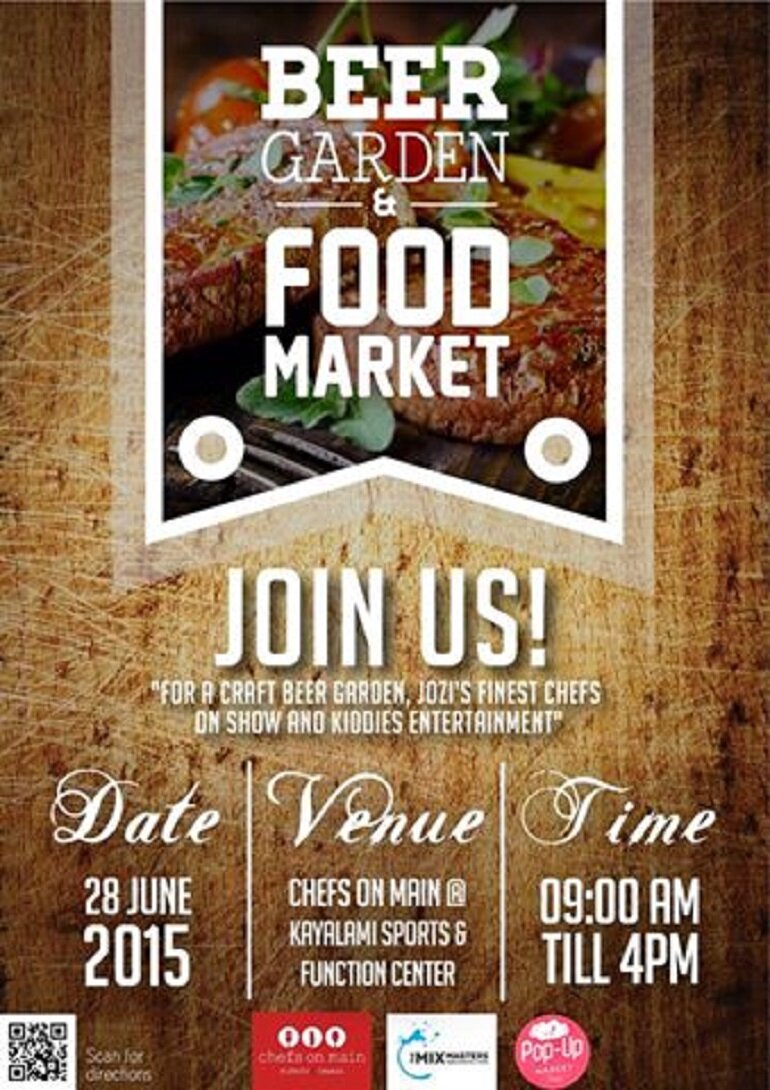 We gladly invite you to enjoy every Sunday at the Chefs on Main Venue for the best family hangouts!!!
The MixMasters and The Pop Up Market have teamed up to bring you a fun filled Sunday at the craft beer garden, enjoy a delicious treat from Jozi's finest chefs who will be on show and loads of kiddies entertainment.
All of these exciting activities will be launching on Sunday 28th of June from 9AM till 4PM, and then every Sunday. FREE ENTRY! There is a fully operational bar & restaurant at the venue so NO alcohol or food may be brought onto the premises.
Address: Chefs on Main, 146 Kyalami Main Road (R55), Kyalami, JHB.
For more information, visit https://www.facebook.com/pages/Food-Family-and-Fun/1624164711163006?fref=ts