Words: Catharina Robbertze | Photo: Anton Steenkamp
The third race of the Spur Gauteng Summer Trail Series took place at a brand new venue this weekend. B'Sorah welcomed Gauteng trail runners to a scorching day and the super fun trails made for some blistering hot running.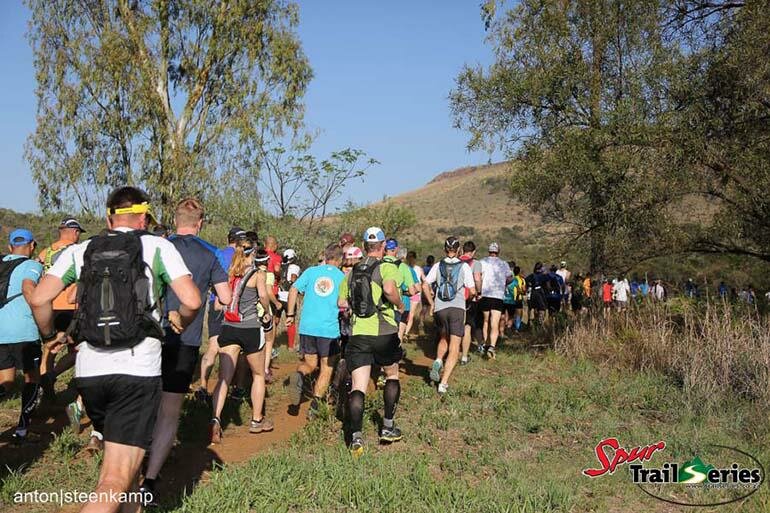 Long Course runners were treated to 13.1km of undulating trails offering forest single track, gentle inclines, switchbacks to eat your heart out and river crossings, while the short course consisted of 6.7km of equally beautiful trails.
Mapepane Mahlangu took advantage of the absence of series leader, Lucky Miya to take his first victory of the series while Shani Barkhuysen ran a great race to come home 1st lady overall in the Long Course.
After Sunday it's safe to say B'Sorah will stay on the Spur Gauteng Trail Series calendar in future. A big thank you to all who came out and ran.
For the full race report, results, photos and more information go to www.trailseries.co.za, like the Spur Trail Series Facebook Page and follow @Wildrunnerza on Twitter.
A big thank you as always to our sponsors Spur, adidas, BOS and Protea Hotels. See you on the trails!