Words: iSimangaliso Wetland Park Authority
Charge up those cameras, dust off your gear and put yourself in line to win over R180 000 worth of fabulous prizes in the 16th annual iSimangaliso Sodwana Bay Shootout Photographic Festival powered by Nauticam. The photographic festival, which attracts some of the best photographers from around South Africa and the world, will take place from 5 - 10 October at Sodwana Bay in the iSimangaliso Wetland Park.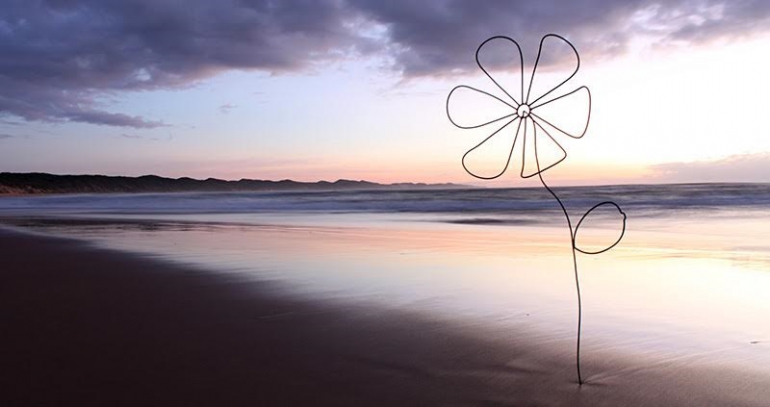 Photo credit: Estienne Janse van Rensburg
Originally an underwater photography competition, participating photographers now have a chance to put their creativity to the test in the land category as well. The six-day competition gives photographers – both professionals and amateurs – ample time to enjoy and explore Sodwana Bay, globally renowned for its underwater treasures.
Terrestrial photographs may be taken anywhere in the iSimangaliso Wetland Park during the six days of the event, but registrations and submissions must be made in person at Sodwana Bay in order to be eligible for prizes – such as R80 000 worth of Nauticam underwater camera equipment from Dive Action Cape Town, dive packages, dive equipment, accommodation packages, a magazine portfolio spread and apparel.
Family fun and marine education are part of the programme at the Sodwana Bay Shootout, while the evenings include presentations by experts on photography, marine conservation and the astonishing world beneath the waves, along with live music by a variety of bands and singers.
Says iSimangaliso's Marketing and Branding Manager, Lindy Duffield, "The festival is not only for photographers. There is a variety of events for the whole family, including a full children's programme to entertain the kids whilst Mom and Dad focus on their photography and diving."
The programme includes marine educational walks and talks by Ezemvelo KZN Wildlife and Sharklife, as well as sand sculpting competitions and the featured talks in the evening include Angie Gullan on 'Ethical Marine Mammal Tourism and its Benefits to Research & Conservation', Kerry Sink on 'Deep sea Discoveries and their Relevance in South Africa', Georgina Jones on the 'Marvellous World of Marine Arthropods', Rose Thornycroft on 'The Sea Fish Atlas and Divers Mapping Marine Fish Diversity in South Africa' and Dennis King on 'Cape Vidal Barges' & an introduction to the new Reef Guide Book.
Part of the competition entrance fee contributes towards iSimangaliso's Rare and Endangered Species Fund, which is earmarked for the introduction, protection and monitoring of these animals in the Park. And according to iSimangaliso's Business Director, Terri Castis, support of the Shootout Festival provides benefits beyond the obvious:
"A portion of the Park entrance fees goes towards bursaries for local young people, mentorship and training support for the 178 small businesses in the area participating in our enterprise programme, and many other initiatives that aim to improve the lives of people living around the Park. We encourage photographers of every skill level to enter the competition, explore and experience this World Heritage Site and in doing so, contribute to its protection for generations to come."
Categories
This year's entries are portfolio based i.e. the images in a portfolio must be of different images but have a story line, commonality or theme to them. In essence, the photographer needs to show a good understanding of the environment he/she is working in and demonstrate this to the audience in a portfolio of images. This can be anything from behaviour, habitat, feeding, species range, image styles or image types. The following categories apply:
Novice
There are two sub-categories for the Novice section – Underwater and Landscape. A Novice should have less than two years of photographic experience.
Intermediate
This category is for photographers that have no more than five years experience in capturing images underwater and on land. An Intermediate photographer may not have been placed first overall in ANY major photographic competitions (if you have, you need to enter Advanced).
Advanced
This category is for competitors that do not fall into either the Novice or Intermediate categories. There are two sub-categories for the Advanced section – Underwater and
Landscape.
Kids' Competition
This category is open to children and young adults below 15 years of age at the time of, and during the Sodwana Shootout. The entrants can submit underwater or beach images, but they must have been taken by the entrant without any special assistance from an adult or person older that 15 years of age at the time of, and during the Sodwana Shootout.
Creative
This category is open to all entrants and may be underwater or land based or a combination of the two. There is no restriction on editing and essentially "anything goes". The more creative, the better. All photographs must be taken during the Sodwana Shootout. All entrants may enter 1 free image in this category.
For more information on how to enter, cost of entries, terms and conditions and conservation rules please visit www.sodwanashootout.co.zaor contact .