Words: Greg Taylor ǀ Photos: Tourism Bureau Livigno
A big part of my adult life has revolved around skiing and having done six winter seasons in the European Alps, I've had the chance to visit some of Europe's best ski resorts. Now I'm the type of person that has a new favourite ski resort after the first visit, as each place has its own unique character that makes it so special. But I have to admit though that I have had a bit of a crush on one specific village since 2011.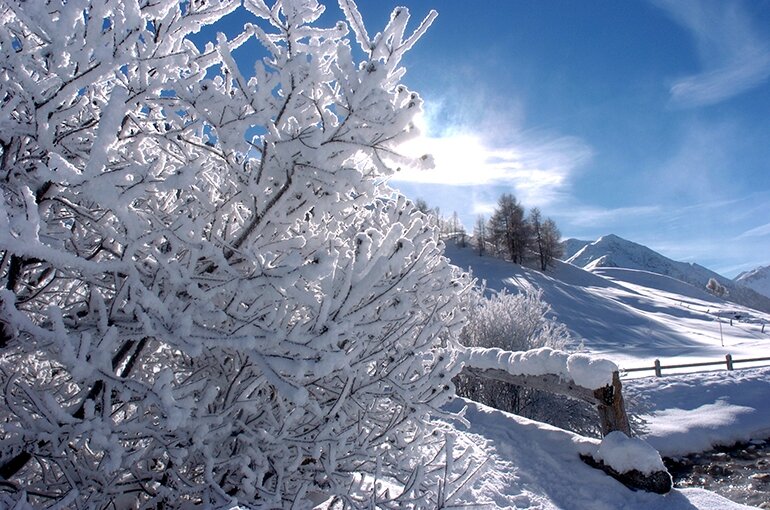 Photo credit: Tourism Bureau Livigno
Livigno is situated in the Italian Alps, near the Swiss border in the region of Lombardy, and is know by the locals as the 'little Tibet'. This charming resort sits at an altitude of 1,816 m, with a top station of 2,797 m, and enjoys an excellent snow record for skiers and boarders throughout winter due to its position. The resort is known as one of the best-value-for-money ski destinations in Europe because of its duty-free status, but it can be difficult to reach. Three roads lead to the town, one of which is often closed during winter as a result of snow. The best airports to access Livigno are Malpensa and Zurich, where transfer times are from three to six hours. But this is a small price to pay for the many wonderful attributes that Livigno can offer holidaymakers.
As a ski resort, Livigno is perfect for skiers and non-skiers. Boasting 115 km of marked piste, with more than 63 runs (Blue - 32; Red - 25; and Black - 6), Livigno can be appreciated by all ability levels. It's also very child friendly. The village stretches along a 14 km drag and has two ski areas on either side that can be reached by a short stroll or by bus, definitely the better option if ski shoes are involved. Both mountains are individually owned, so there is fierce competition to constantly out do the other in terms of more modern lift systems and unique features. Both Mottilino and Carosello have done well to not only compete with each other but stay up to date with modern lifts, with the exception of one or two that are due for an upgrade. The lifts are reasonably fast and don't have the long queues you find at many other resorts.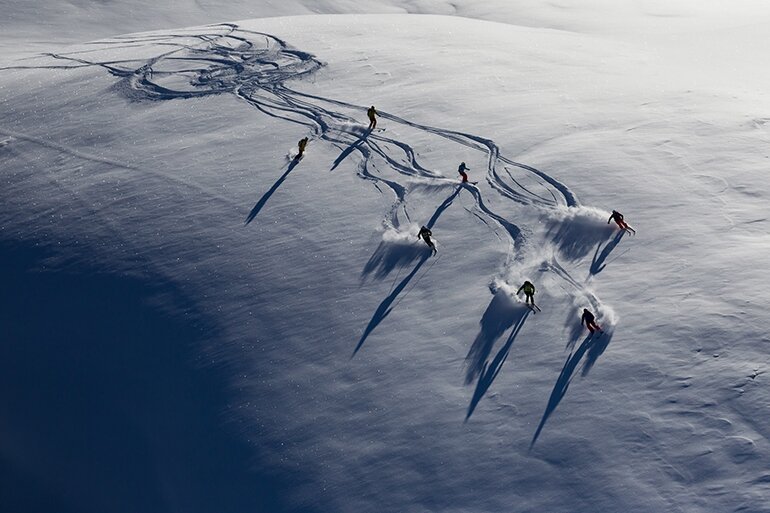 Photo credit: Tourism Bureau Livigno
Livigno also features a number of snow parks ranging in difficulty from beginner kids to expert, of which one is rated in the top five in Europe. With wide, well-groomed runs, of which the majority are blue and red, the ski area is best suited towards beginner and intermediate skiers. And with the growing popularity of free-ride skiing and boarding, the designated free-ride areas, as well as constantly updated snow reports and off-piste guides, are available to thrillseekers wanting to try the more extreme side of skiing.
While the skiers are carving it up on the mountains, non-skiers can indulge in some retail therapy. Thanks to its duty-free status, this bustling, traffic-free centre offers good value stores and designer boutiques, as well as a variety of vibrant cafes, rustic bars, and good restaurants that provide après-ski options. Husky sledding, snowshoe walking, ice climbing, ice karting, and horse riding, or a visit to the impressive Aquagranda Spa centre or a day trip to the town of St. Moritz are just a few other non-ski activities on offer.
With plenty to keep the adults busy and entertained, this winter wonderland caters for the kids too. Livigno has gone the extra mile to establish play areas, snow tubing, devil carting (snow racers on designated track), drift go carts, ice driving, snow mobiles, and a husky sled dog village, to mention a few. It's a destination that has something for everyone.
Although the après-ski scene here is not quite the same as in Austria, there are still good times to be had at Alegra and Starlet, situated at the bottom of the Carosello 3000 gondola. Dancing on tables is encouraged, thus making it hard to pass by without stopping for a Bombardino or glühwein. And as this is an Italian resort, the selection of restaurants is vast and sitting down for a three-hour meal is encouraged. As they say, "Do as the Romans do when in Rome."
The entertainment does not end there, as the nightlife is awesome for all ages. With such an infectious holiday atmosphere, you will struggle to find yourself not visiting Club Bivio, Micky's Pub or Birrificio 1816 for a drink at the highest brewery in Europe.
Every time I return to Livigno, the experience is so different, constantly changing and evolving, and leaving is always hard. All and all, the juice is definitely worth the squeeze when it comes to this resort and I can highly recommend it to anyone. Whether it's your first or fifth ski trip, you won't be disappointed with what's on offer.
More information
For more information about planning a trip to Livigno, visit www.pureskiing.co.za
Quick facts
• Flights: Lufthansa, Swiss or Emirates airlines
• Accommodation: Contact Pure Skiing
• Best times: From December to April
• Beginner's skiing: Very good
• Intermediate skiing: Excellent
• Advanced skiing: Good
• Food and drinks: A soft drink or hot chocolate will cost you approximately EUR2.50, while a medium pizza costs EUR6.00 and a two-course meal EUR12.00.
• Night life: Very good
• Family friendly: Yes
• Kids' club: Yes
• Ski lessons: Yes