Words: Greg Taylor | Photos: Pure Skiing
Situated between the Kitzbühel Horn and magnificent Wilder Kaiser (big chief) peaks is the bustling market town of St Johann, in Tirol, Austria. Home to 8,734 local inhabitants, this picturesque alpine resort is popular amongst skiers and non-skiers alike.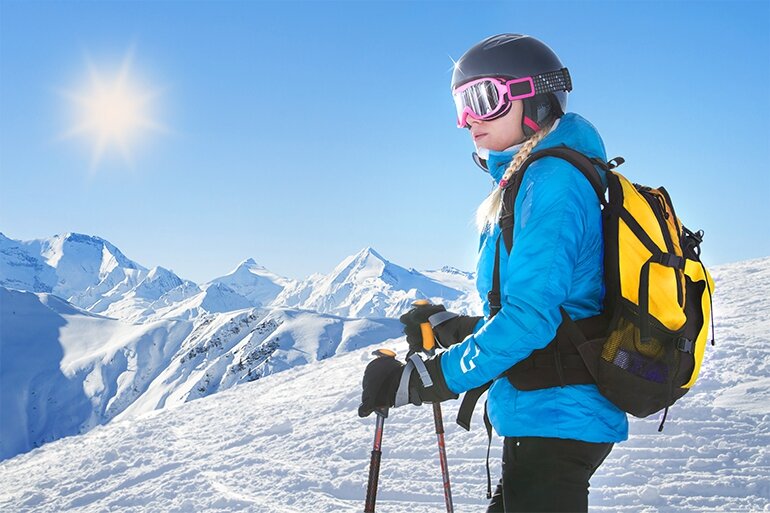 Photo credit: Shutterstock
When it comes to skiing, there is a web of well-prepared trails separated by acres of powder snow. I rate it as one of the best-suited ski resorts for first-time skiers, regardless of whether you're on your own, with a group of mates or the family. The bunny slope, a beginner ski area, is about a 400-metre walk from the main Gondola Station, but it can also be reached by the BOBO Express, a train that runs between the Ski School St Johann and beginner slope. It's a very gentle slope, with a drag lift that gives you the means to learn without the fear of dropping off the side of a mountain - understandably a big worry for a lot of beginners, as control is not yet your best attribute. The ski area offers 60 km of skiing, more than enough to keep most first-timers happy for a week.
For those that can ski, there's the Schneewinkel Pass. This gives you access to another ten skiing areas that would have even the likes of alpine ski racer Bode Miller exhausted and ready for bed at the end of the day. If skiing isn't your cup of tea, there are loads more activities to keep you busy and entertained. Ski-bobbing is another popular past time and the slopes of St Johann are perfectly suited for this ski cycle. Yes, a ski cycle. A ski-bob is a small bicycle that has skis instead of tyres and your feet are the brakes. Brave individuals can often be seen catching the last gondola up to the top and then making their way down, stopping at several bars along the way. Ski-bobbing might sound easy, but it's harder than it looks and I would not recommend you trying it on your own if you have never tried it before. Rather, make use of the services of a professional company in the village that can give you some lessons.
With easy access to Innsbruck, Salzburg and the famous town of Kitzbühel, just 15 minutes away by train, visitors can indulge in some serious retail therapy or go on a tour. But if the sights of some of Austria's more popular towns are not your thing, then you can always visit one of the 25 mountain huts for a bauer schnapps (schnapps with a piece of spec that's filled with mustard and sauerkraut) or a game of nails, a popular drinking game.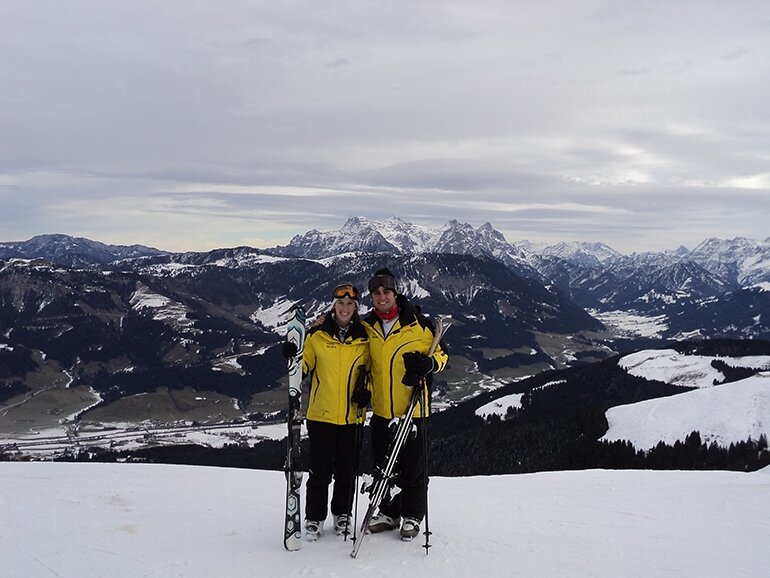 Photo credit: Pure Skiing
St Johann is not known for its night life, but the main après-ski bar, Max's Pub, draws a good crowd after a long day's ski. Its unpretentious dance-on-tables vibe is great and ranks as one of my favourite après-ski bars in Austria. Bunny's Pub, an Aussie bar, offers live music and attracts a mixed crowed, while the Irish tend to hang out at Mickies, the hotel bar at Hotel Fischer. My personal favorite has to be Gasthof Bären, a local Austrian bar that plays good music, has pool tables and space to sit and chat about the day's activities.
What I really like about St Johann is how easy it is to get around the village; nothing is further than a short walk away from your accommodation. The village has a good selection of hotels ranging from 4 stars to 2 stars, with an even bigger selection of pensions (also in the same star category), and self-catering apartments. Accommodation is well priced when compared to a lot of its neighbouring resorts. Food and beverage prices are also reasonable.
As a whole, St Johann is a fantastic value-for-money ski resort. So if you are planning your first ski trip, look no further than St Johann - it will not disappoint.
More information
For more information about planning a trip to St Johann, visit www.pureskiing.co.za
Quick facts 
• Flights: Lufthansa and SAA (direct)
• Accommodation: Contact Pure Skiing
• Best times: From 20 December to 20 March
• Beginner skiing: Excellent
• Intermediate skiing: good
• Advanced skiing: Limited
• Food and drinks: A soft drink or hot chocolate will cost you approximately EUR2.50, a beer EUR2.00, and a wiener schnitzel with potatoes and salad EUR12.00
• Night life: Good
• Family friendly: Yes
• Kids' club: Yes
• Ski lessons: Yes