Posted: December 15, 2014
Umhlanga – The eagerly anticipated start of the Ocean Heroes Surf Ironman competition has been delayed by one day due to the onset of poor weather brought about by the arrival of the cold front on Monday.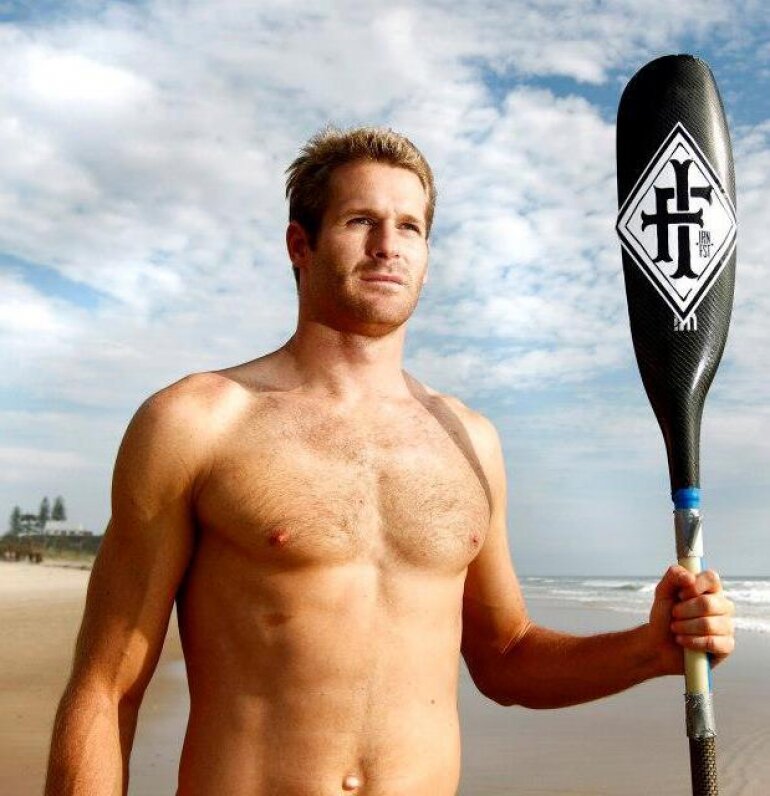 Jon Ivins/ Gameplan Media
Series organiser Wade Krieger confirmed that the adverse weather had forced the postponement of the first days racing, with the first two days moving one day to Tuesday 16th and Wednesday 17th December at Umhlanga main beach.
"We were all really excited to start the first leg of the Ocean Heroes series but the poor weather arrived, making conditions a little unpleasant for both the athletes and the spectators," said Krieger, who will join the impressive line-up of ten of the country's best Surf Ironmen and the invited Ironwomen at the four-leg series.
"Monday will be a lay day and we hope to start the first leg on Tuesday, and effectively move the first two days out by a day," he added.
Krieger will be updating the Ocean Heroes Facebook page will details of any further changes to the schedule, but said that he was confident that the first leg would be staged on Tuesday afternoon.
Meanwhile off the water the projects drive to support its three causes - Clean Oceans, Water Safety and Youth Development - will see spectators afforded the opportunity to win some major prizes at the fundraising raffle that will take place on the Umhlanga main beach during the Ocean Heroes competitions.
Hirsch's and SMEG will be raffling off one of the popular SMEG RETRO fridges (valued at R20,000) during the Festival. Tickets will be sold on the Paddle for the Planet stand.
Spectators at the Umhlanga Beach Festival will also be able to win prizes and enjoy pampering at Virgin Active and Mangwanani Day Spa stands at the beach festival site.
The Umhlanga Summer Series, the first Ocean Heroes Surf Ironman Series' events, will be held during the Umhlanga Summer Festival on Umhlanga Main Beach on 16, 17, 21 and 22 December 2014 from 2pm – 4pm. The series format for 2014 comprise of swimming, running, board paddling and surf ski. More information can be found at www.oceanheroes.co.za  
Ocean Heroes 2014 Umhlanga Summer Series competitors:
Men: Wade Krieger, Paul van Achterbergh, Malec Odendaal, Travis Misdorp, Prince Shazi, Keegan Murugan, Matthew Bouman (wild card), Brett Challenor (wild card), Chad Ho (wild card), Richard Huber (wild card)
Women: Lauren Coleby, Samantha Rowe, Sasha Nordengen (wild card).
Ocean Heroes 2014 Umhlanga Summer Series programme -  provisional:
Tuesday, 16 December 2014: 2–4pm
Wednesday, 17 December 2014: 2–4pm
Sunday, 21 December 2014: 2–4pm
Monday, 22 December 2014: 2–4pm