Posted: November 21, 2013
Words: Tori Leckie, www.fitchicksandfastwomen.com | Photos: @kelvintrautman, nikon, lexar
Picture the scene: 350 runners, from throughout South Africa bar 11 internationals from further afield, descend on Lady Grey on Saturday, 17 November 2013. The reason? The Salomon Skyrun 2013.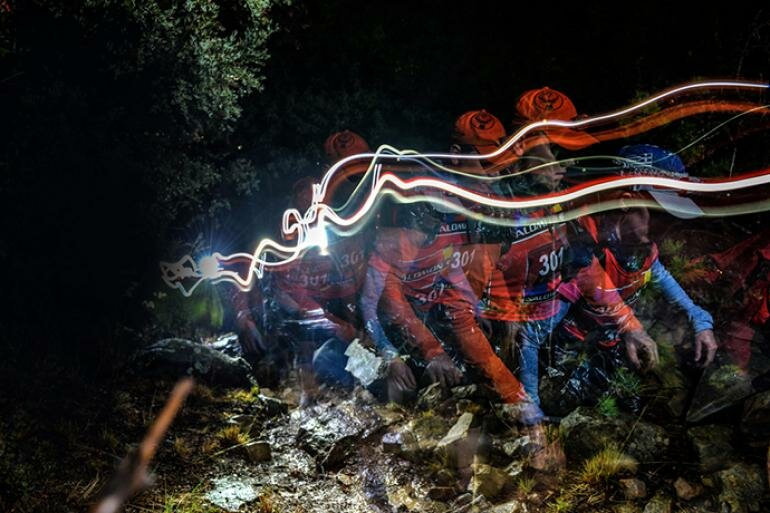 Photo credit: @kelvintrautman ǀ nikon ǀ lexar
As with the day prior to any such race, there was great anticipation in the air, nervous excitement, and animated chatter from hordes of athletes eager to conquer this epic distance and in doing so, conquer themselves. Yet despite the weather already proving particularly hostile, I don't think anyone could have predicted how the following 24 hours would pan out. But first, some background info about the event itself.
The Skyrun, often labelled South Africa's toughest trail run, is a monster mountain race of either 100km, the daddy of the event, or the 'lite' option, 'just' 65 km in distance. Starting from the small rural village of Lady Grey and traversing the Witteberg Mountain Range in the Eastern Cape, the race is fully self-supported, self-navigated, and with 4,700 m of elevation gain, South Africa's most extreme single stage race. Needless to say, it draws in some pretty big names as a result. An annual event since the mid 1990s, the Skyrun remains to this day dedicated to raising awareness and funds for local charities. This year, the chosen one being House of Light, which does great work supporting disadvantaged kids in the area.
Before
Registration took place without a hitch. Despite the ferocious winds and unyielding rain, there remained at least a little optimism about the day ahead. Goody bags were collected, medicals completed, and bellies filled with comforting carbs before settling into the marquee to watch some video footage from last year's event and for the race briefing, from Pure Adventure's Mike de Haast and Adrian Saffy. Later, when the clock struck 9 p.m., we went our separate ways, it was time to rest in sheltered tents and warm beds before our 4 a.m. start the following morning.
During
I shan't recall every moment in great detail, but what followed was a long day … and night for some … of brutal conditions that tested us all, in mind, body, and spirit. It is one thing running on such exposed and technical terrain at altitude and another altogether when you throw in extremely adverse weather conditions. Think gale force winds, horizontal rain and sleet, and visibility often little more than a couple of metres. There was rarely a moment's respite for our beaten bodies as we tackled high ridges and peaks, scrambled on rocks, and forged our way through unmarked wilderness terrain. This isn't a trail run as there are no trails.
It didn't take long for the words and advice muttered during the race briefing to fall into place. "Only 50 of you will be racing this. The rest of you will be surviving it." "Consider this race a battle of the wills." "If the mind fails, the body follows." "You will most likely puke and / or see either God or a lion en route." These amongst many others.
Checkpoints came and went but there was no catching your breath or stopping for a well-deserved rest. Instead, a fleeting moment to shout out your race number through the biting wind and unrelenting mist. Visibility was truly poor so small groups stayed tight together. Of course, in any race involving personal challenge, the spirit of camaraderie is displayed to perfection. Despite running being a so-called solitary sport, the combining of dedication and pain, of defeat and accomplishment, of mud, sweat, and toil forges friendships that would take years to nurture elsewhere.
Eventually, 12 hours after the race commenced, the final curtain was drawn and the race brought to a halt. Consensus over radio contact between the support in the mountains and the team back at base simply deemed it unsafe to continue. We are at the mercy of the mountain gods after all and there are times when we need reminding that she is the boss, not the other way round.
By nightfall, whilst the support teams were ensuring runners were off the mountains safe and sound, the post-race dinner and campfire at Balloch Cave brought warmth, fuel, and the perfect chance to share and compare stories of the preceding hours.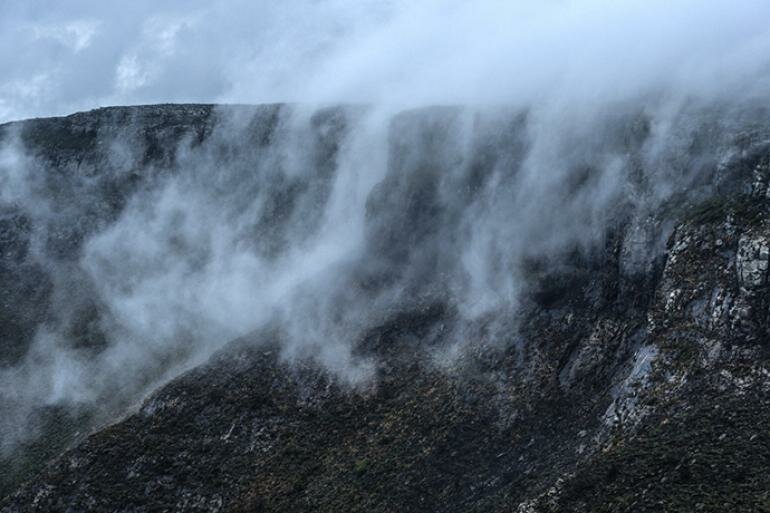 Photo credit: @kelvintrautman ǀ nikon ǀ lexar
After
On Sunday morning, as we pressed on the gas and commenced our departure for our return journey, I felt truly humbled. In just one day, I was more challenged than I think ever before and, now warm and dry, I reminded myself that it is the moments in life when we are truly stripped back, when faced with mind and body challenges of grandiose proportions that we learn the most about ourselves. Every single one of us out there, regardless of skill or speed, had to truly dig deep and that alone has made us all stronger today.
I suspect every single participating runner and volunteer will now spend the coming days regaling stories about their own experiences of Skyrun 2013. Sometimes however, it is difficult to find the words that really do justice, so I'm borrowing those of Elizabeth Aston who said: "Mountains remind us of our frailty, our unimportance, of the briefness of our span upon this earth. They touch the heavens, and sail serenely at an altitude beyond even the imaginings of a mere mortal."
Till next year
Skyrun is not for the faint-hearted, nor the rookie trail runner and certainly not for road runners. But if you love mountains, nature, and being tested in stunningly remote and raw wilderness, then this race is for you. And if you came this year for the views, best return another year!
Last but not least, an enormous shout out to every single volunteer out there. Without them, this event would not be possible and this year, in particular, their skills and support were tested to the max.
Over and out.
For race details, visit:
Skyrun - www.skyrun.co.za
Pure Adventures - www.pureadventures.co.za
Salomon - www.salomon.com/za/
House of Light - www.skyrun.co.za/house-light/