Words: Paddington Station PR
This summer season, South Africa's premium brandies are leading the charge when it comes to the creation of the some of the coolest, craftiest and most refreshing cocktails you'll savour in some of our cities' hottest venues. As evidence of this, Urban Brandy, the country's ultimate city-based cocktail experience, introduces a season's worth of wonderful ways to cool down when the mercury rises!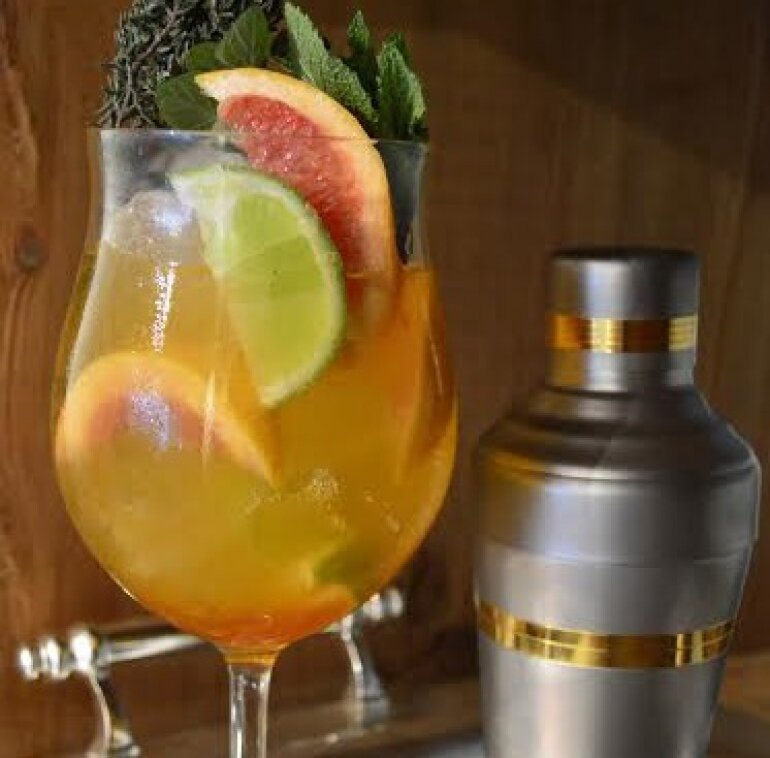 As delicious and ennobling as the finest award-winning South African brandy is, this season its junior cousins are certainly proving they have much to offer at the bar. Unveiling a host of new on-trend cocktail recipes that are fun, fresh and flavoursome, Urban Brandy's new libations are displaying the sophisticated characteristics and flavours that follow in the spirit of brandy itself.
Cocktail lovers can look out for new brandy cocktails that include the likes of the Afri-Tiki – an elegant African-inspired cocktail that promises to be many a cocktail connoisseur's 'cup of tea'. Combining Klipdrift Export with rooibos tea and Amarula, then mixed with the fruity flavours of cherry and grapes and tantalisingly topped off with zesty lime wedges and dashes of bitters.
Set to be another locally-inspired liquid attraction, the Route 62 Daisy Cup delivers all the makings of the quintessential South African summer sipper. Made with fresh lime, lemon, grapefruit and splashed with fynbos liqueur and naartjie soda, this Oude Molen 100 Reserve cocktail is then topped with fresh herbs. There'll be little more delightful than kicking back and relaxing on a hot summer night with this smooth and sassy sundowner by your side (and more to come whenever you desire so).
Who doesn't love bacon? Bacon-inspired cocktails are all the rage internationally right now, and Urban Brandy has fast caught onto the craze. Despite its chilly temperature, the Smoked Oak brandy cocktail offers up warming notes of Amarena black cherries muddled with bitters, orange, sugar and smoked bacon fat washed brandy and then served in an oak smoked glass with bacon biltong. The main benefit is the addition of another layer of creativity that creates new, unique flavors that work well with the classical KWV 5 Year Old.
Based on the strong building blocks of classic cocktails, the newly introduced Urban Brandy cocktails are set to explore a wonderfully new world of texture and flavour. Whether you're craving a zesty flair to your drink or a hint of subtle smokey flavour, Urban Brandy has all the bases covered! We say, let the sipping begin!
For more information on how to expand your journey into the wonderful world of brandy cocktails please visit www.facebook.com/urbanbrandy and join the movement @urbanbrandy.