Connecting you with the perfect place to have a lazy sundowner, a sumptuous meal, a quirky cocktail or some exotic cuisine, myLocali is an innovative new online booking service that makes booking the right restaurant as simple as a few quick clicks. After signing up online, users can search for the perfect venue and make reservations within minutes, without having to phone or email the venue directly – and, since myLocali books in real time, it takes the hassle out of last-minute bookings by helping you to search for spots with available space.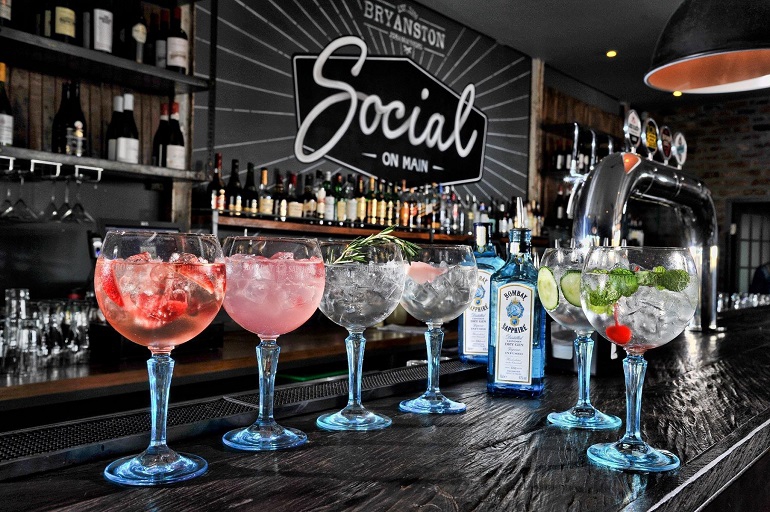 Having signed up a number of fabulous places to eat and drink, myLocali is also in the know when it comes to the best-kept foodie secrets in Jozi. If you are looking for somewhere a little special to have a romantic meal, celebration or night out on the town, why not let myLocali give you a few tips?
Incredible Asian food – with a twist. Located in the Bamboo Centre, 53 Rustenburg Road, Melville the Great Eastern Food Bar is shaking things up with their inventive, eclectic menu and fresh flavours. The menu changes according to what is in season and the menu is small and carefully considered. Think sashimi tacos, teriyaki tofu with pickled ginger, coconut ramen, or sticky, smoky tabesaki chicken with miso mayo. You can also try a refreshing cocktail combination, such as a crisp blueberry and lime G&T.
Made for sharing – Good vibes and great food are what make Social on Main the perfect place for a friendly gathering. Located in the Posthouse Centre, on the corner of Posthouse Street & Main Road in Bryanston, this creative restaurant and bar specialises in snack foods and shareable options. A selection of tasty tapas and delectable sharing boards is perfect for a large group and the menu has enough variation to have even the pickiest eater in heaven. Social on Main also has a fantastic selection of thirst-quenching cocktails and limited-edition craft beers.
Mediterranean charm – Italian-inspired bistro Rabbit in the Moon, which can be found in Oxford Manor, Oxford Road, Illovo, is perhaps best-known for its crisp, gourmet wood-fired pizzas but offers plenty of other mouth-watering options such as grilled kingclip, succulent lamb and hearty burgers. Enjoy the intimate ambience and browse their extensive wine list, before tackling the menu. They also have a decadent selection of Italian dolce (desserts) for those with a sweet tooth.
All of these restaurants and more can be found and booked on www.myLocali.com. Visit the website or go to the myLocali Facebook page (www.facebook.com/mylocali) for more information.