With 'gaming' growing as a sport and even morphing into a 'culture' in its own right, Canal Walk Shopping Centre (CWSC) and BT Games have joined forces to offer Capetonians a tantalizing inside look into the latest gaming ideas and releases that are racking up appeal around the world.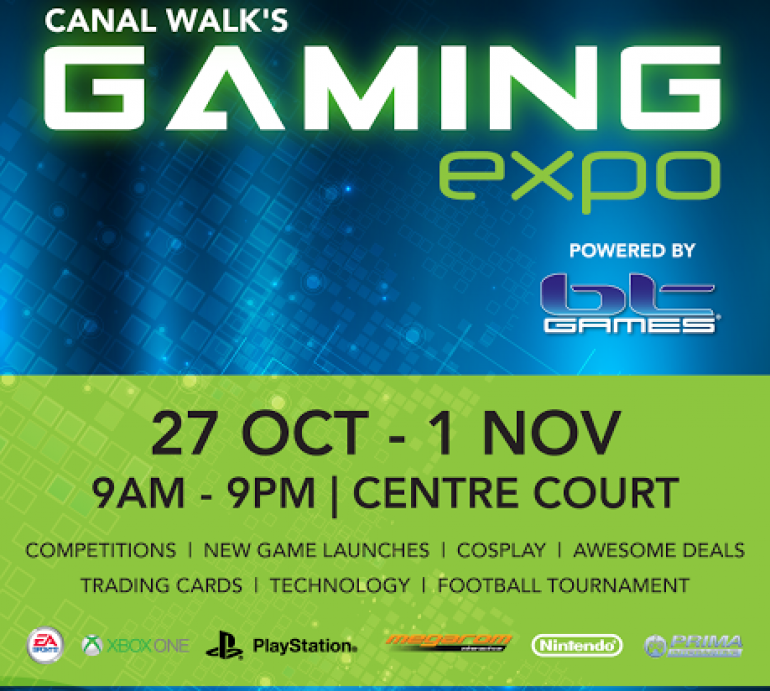 The 'Canal Walk Gaming Expo' will take centre stage at CWSC from Tuesday 27th October to Sunday 1 November 2015. Favourites such as Guitar Hero (remember the movie 'Couples Retreat' and the playoff?), Fifa 16, Skylanders Superchargers, Assassin's Creed Syndicate and many more will be on offer for hands-on test-driving. Joining the line-up are the latest generation of powerful video game consoles, including the PlayStation 4, Xbox One and Nintendo's WiiU, as well as other items like gaming keyboards and headsets which will also be available to experience.
The gaming world has eclipsed movie pre-orders and as such, early ordering of next generation games like 'Uncharted 4', 'Call of Duty: Black Ops III', 'Fallout 4', and 'Just Cause 3' are essential, to make sure that loved ones are not disappointed come the dawning of the day of present opening.
Aside from electronic consoles and games, the gaming world of fantasy and anime comes to life with a specially crafted Cosplay competition. "Gaming is more than the latest screen experience," says Karl Klöpfer, Marketing Lead at BT Games, "it includes trading card games, such as 'Magic the Gathering' and 'YuGiOh' as well as the whole gamut of, which is why we have called this a gaming 'culture' exhibition. Furthering the notion and playing to the connected home theme that is where the human race is headed, we will also be introducing visitors to the new BB-8 Sphero Droid – the Star Wars app-controlled droid, which can also be won."
As we move into a world that is dominated by technology and apps, so young people are adopting 'coding' as a basic language. The Expo will have a number of programmes and consoles available that can demonstrate how even very young children can learn how to programme, and make coding fun by using apps on iPads, iPhones, Android tablets and phones.
Vanessa Herbst, Marketing Manager at Canal Walk Shopping Centre conveyed the centre's excitement at hosting this event, saying: "With the festive season around the corner, we wanted to make sure that our shoppers had an advance look into and even experience of what could be on the request list for kids and even older gamers as gaming is for all ages. To make it even more exciting we are delighted to be able to work together with BT Games to provide a number of competitions, challenges and opportunities for visitors to show-off their talent and even win."
For further information and to see the full schedule, including a media football shoot-out competition that will take place over the Halloween weekend, please see: www.canalawalk.co.za or follow the chat on Twitter: @canal_walk @BTGamesstores #gamingexpo