Every year Durban's beaches teem with holidaymakers and locals alike, eager to bask in the warm waters and weather that the East Coast city has to offer and every year the city's lifesavers save thousands of these people. In a test of the full body fitness required of a lifesaver, Red Bull Beach Patrol will see up to 280 participants hit to the beach at Durban's North Pier. Pitting lifesavers, triathletes, swimmers, watermen and even crossfit athletes against each other in the sea and on land, on Sunday, 26 July 2015.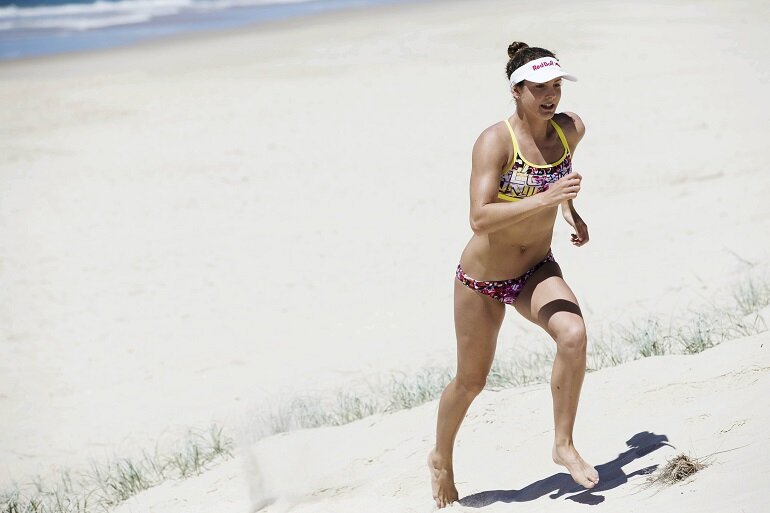 Photo credit: 2 - Stephen Baccon / Red Bull Content Pool
"Durban is a lifesaving Mecca. Our warm waters and consistent swell make it an ideal training ground and location for Red Bull Beach Patrol. Many world Champions have grown up on our beaches and our thriving junior (nipper) community provides an awesome ocean education platform for kids in our community. This town has a strong ocean community, " says Current World Surf Ski Champion and Sportive Director Matt Bouman for the event.
It has long been known that lifesaving is one of the most challenging competitive sports.
"The sport of surf lifesaving is not too far off the modern sport of triathlon. It requires athletes to be prepared in multiple disciplines as well as being conditioned for the transition of upper to lower body exercise. The little extra on top is the unpredictable surf element. The surf conditions often vary greatly and the athletes will have to have the skill set required for a range of these conditions if they want to have a real chance on race day, " remarked Bouman.
The Red Bull Beach Patrol course can be likened to a lifesaving obstacle course. It starts at the most northern end of the city's North Beach and features sand runs, round-the-pier swims and alternative routes for those with a little bit more muscle and will eliminate competitive lifesaving's more specialised disciplines by sticking to the basics that a lot of sporty people will have in their skill set. The competition also features two divisions: The 'Pro Division', which is open to all working lifeguards and the 'Athlete division' which is open to all competing lifeguards and the general public.
If you think you're strong enough to enter, head to: www.redbull.co.za/beachpatrol