Does your dad love the bush? Is he an adrenaline junkie thrilled by extreme sports? Or does he enjoy Mountain Biking or trail running? Then spoil dad this Father's Day by giving him a gift with a difference, by entering him into The Amorello Challenge MTB and Trail Run on August 8th and 9th, hosted at the Amorello Safari Park in Hluhluwe.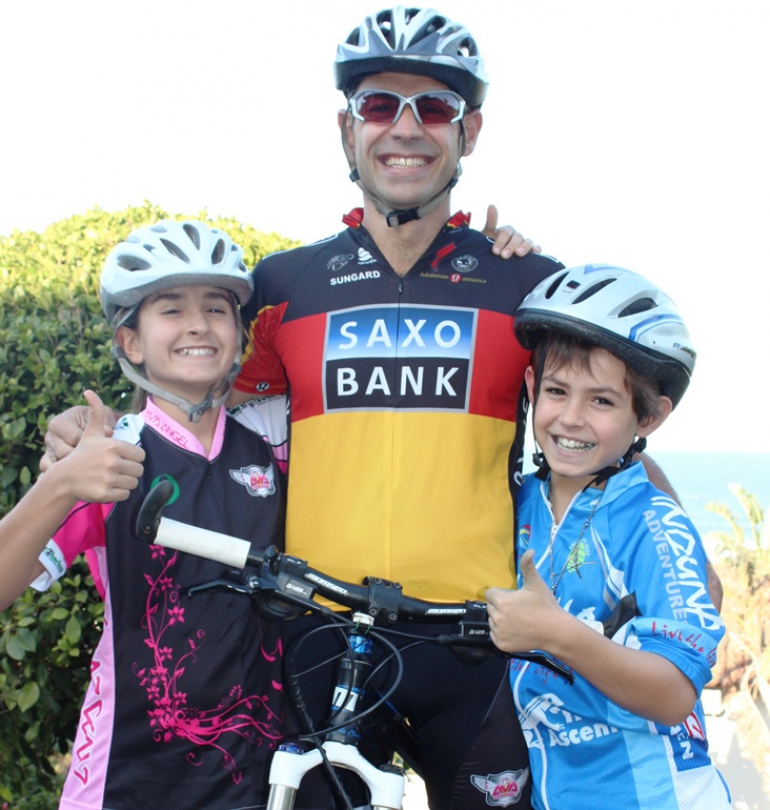 The Amorello Challenge is a two-in-one race that boasts both a fun race as well as ​a corporate challenge for companies that want to bring clients and employees on a team building weekend with a difference - MTB and trail running.
For dads who consider themselves "amateurs", there is the 25km Mountain Bike Safari race kicking off on Saturday morning, with the 10km time trial MTB event and 10km time trial Trail Run, starting in the afternoon.
For the trail run option the entry fee is R50 for the 5km and R100 for the 10KM​ - Prize money - 1st in each category gets 3 x entry fee back, 2nd gets 2 x entry fee back and 3rd gets their entry fee back​. Then for those dads who want to ​do the Amorello ​challenge ​sign up for the Trail Run Safari to be held on Sunday.
Dad doesn't need a cape to be a hero; all he has to do is enter The Amorello Challenge, so get dad a ticket today! The general entry fee ​for MTB ​ is R100 for the 10km, R120 for the 25km and R180 for the 50km and only includes a ticket into the race selected. Accommodation options are available for those wanting to make the most of the weekend package. VIP entries range between R4500 and R5500 excluding VAT for an all-inclusive package. But hurry, as these are limited to 200 entrants only.
For more information contact Russell White on 083 700 2407, Mitch Rankin on 082 777 0697​ or the Event Organiser, Klint Mills from Powasol Eventing on 031 701 8647. Visit www.amorello​safaripark​.co.za and like us on the Amorello Challenge Facebook page