MEDIA RELEASE ON BEHALF OF: Garden Route Events
The term 'mountain biking' implies cycling in nature, and the Potberg De Hoop MTB promises to bring riders closer to nature than they've ever imagined possible.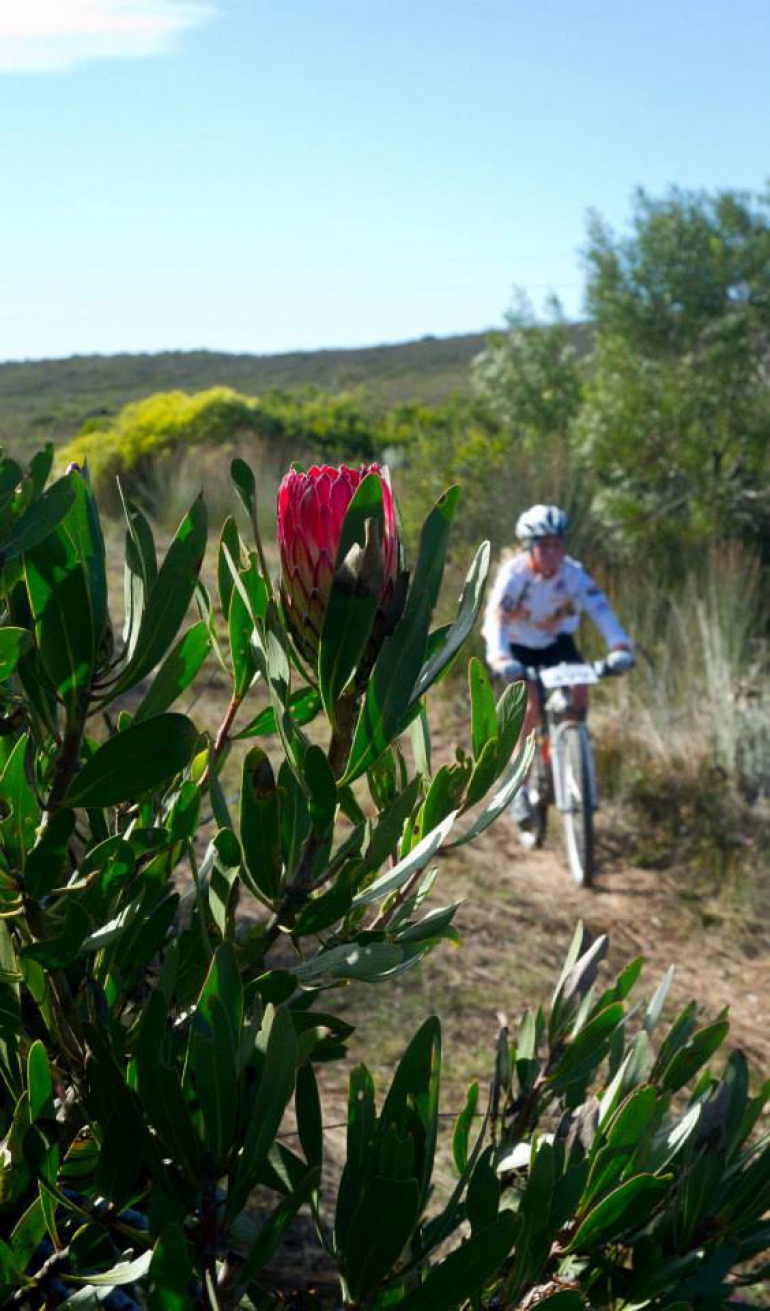 Combining stunning surroundings, sightings of endangered species amongst a variety of wildlife, a 5-star race village and some truly awesome mountain biking, this race will leave a lasting impression on riders. Race director Pax Mosterd explained that the De Hoop Collection, located in the picturesque De Hoop Nature Reserve, is home to entrants and serves as the race finish venue on both days of the two-day challenge.
"Day one of this year's race will start at the Potberg Nature Reserve, home of over 200 rehabilitated and endangered Cape Vultures," said Pax. "Riders will fly over farmlands and pedal alongside the mighty Breede River before traversing the Potberg saddle and challenging, yet enjoyable single tracks. Jeep tracks will guide riders across private farm land and into the De Hoop Nature Reserve where the first day's racing ends under the magnificent Ficus trees in the grassed quadrant at the De Hoop Collection."
A delectable lunch awaits entrants at the end of day one, where they can relax and enjoy the antics on display as the 25km fun ride kicks off. This less technical route starts and finishes at the De Hoop Collection as it loops through the nature reserve. Live entertainment, an evening meal and a day two race briefing closes off the first day of festivities.
"Day two's riding begins and ends at the De Hoop Collection. It follows a similar route to the 2013 race along Melk Vlei and through local farmland. And we've added a chicken run option for those not too keen on the single track climb behind the Fairview Dairy," Pax said. "Riders descend back into the nature reserve and finish this 55km stage in roughly three hours. Final prize giving will take place during lunch on Sunday."
De Hoop Nature Reserve is home to over a thousand rare and endemic plant species, including Cape fynbos and other flowering plants. The vast landscape and limestone hills teem with wildlife and rare animals such as the Bontebok and Cape Mountain Zebra. The De Hoop Marine Reserve is the second largest marine reserve in Southern Africa and, as the world's most important southern right whale calving ground, the reserve offers some of the best land-based whale watching along Southern Africa's coastline.
The De Hoop Collection offers accommodation options to suit every need and everyone's pockets – from camping and caravanning sites and charming, self-catering rondawels to more luxurious self-catering cottages and romantic lodges. This event is fully catered and includes all lunches and dinners over race weekend. Breakfasts are available for riders and their families too on request.
"This is the race you want to take part in this year," Pax concluded. "A fun, but challenging ride and unparalleled interaction with nature. What more could a rider want?"
Please visit http://www.gardenrouteevents.co.za/events/potberg-and-de-hoop-tour for more information on the Potberg De Hoop MTB, and visit www.dehoopcollection.co.za for more information on the De Hoop Nature Reserve and De Hoop Collection.