Words & Photo: Red Bull Content Pool
Johannesburg (South Africa) – For most skaters skateboarding is synonymous with being chased away from prime locations. On Sunday, 27 July 2014 the Library Gardens in the Johannesburg CBD will be unlocked for the skateboarding community to skate to their hearts content and lay down their best tricks to see who takes the Red Bull Unlocked title.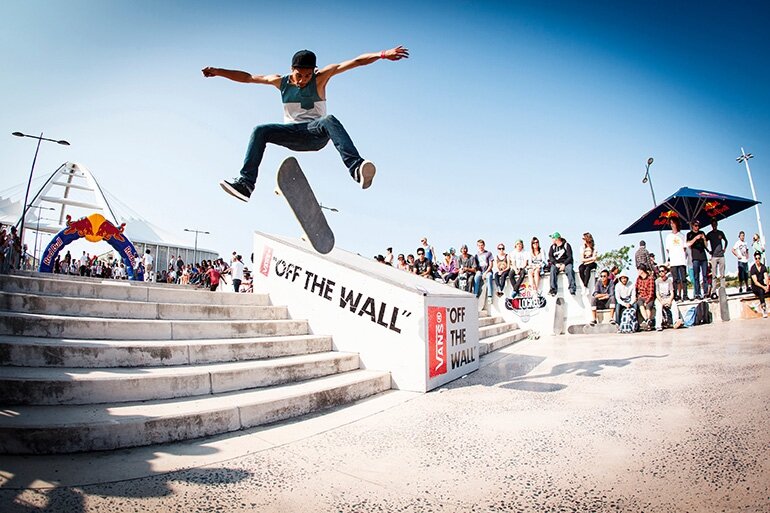 The one-day skateboarding competition is unique in the fact that it gives participants access to an area where skate events would be ordinarily be prohibited.
Johannesburg Skater and MC for the event Sam Khumalo is excited about what this kind of opportunity does for local skaters: "It's been pretty rough for skaters who try to skate at Library Gardens. Now we have a contest at a spot where all skaters from around GP can take part in at a spot they can't always skate."
"The local (Gauteng) scene has grown a lot from when I started. There's always a new kid that comes out of the woodwork that is down to explore the city and see it in a new light."
Judges on the day are three of the South African skateboarding community's most esteemed peers. Owner of FUNISU Skateboards Wandile Msomi, Luke Jackson and Johan 'Puddy' Zwennis will have their work cut out for them.
Last year Red Bull Unlocked took place on the smooth, polished concrete surfaces at Moses Mabhida Stadium's People's Park, where Cape Town resident Moses Adams impressed the judges to win the first event.
For more information on the event head to www.redbull.co.za.