Words by: PERIDOT COMMUNICATIONS
Kimberley in the Northern Cape will be a virtual United Nations of Skateboarding this weekend as skateboarders from 37 countries participate in the Kimberley Diamond Cup skateboarding world championships presented by Kumba Iron Ore.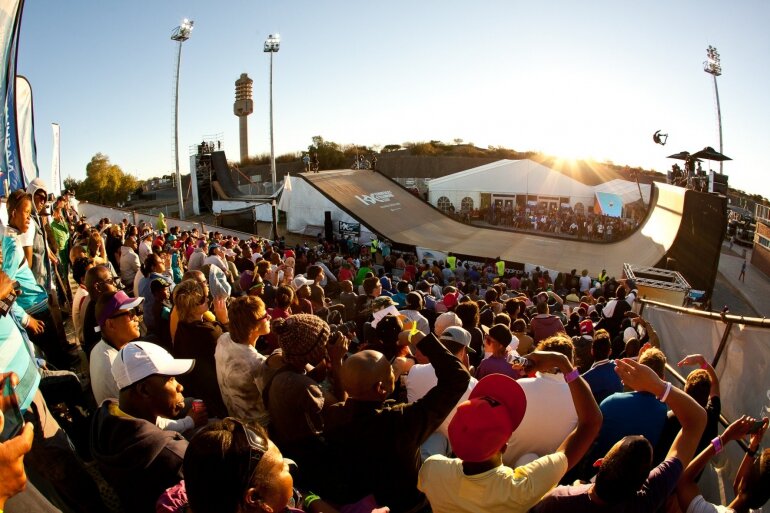 Highlights on Friday, 3 October, include the Rider Cup team qualifiers from 13h00, where teams from across the country will go head to head. From 15h00, local skaters will be in action during the South African AM Street and Youth Qualifiers.
At 16h30, crowds are once again in for a treat when competitors like Pierre Luc Gagnon, Andy Macdonald, Trey Wood, Jono Schwan and Mitchie Brusco tackle the awe-inspiring Mini Mega ramp for the world championship title. For the first time in the history of the Kimberley Diamond Cup, female skaters will show off their skills during the Women's Street World Championship at 18h30.
The evening will culminate with the opening ceremony at 19h45, a fireworks display at 20h25, live acts in the skate village and live performances on the main stage in the skate plaza. Acts include Minnie & Keenan, Talibun, Crisis Crew, Jed Nery, DJ Fresh of 5FM, Lifa, Zanion Flames, Hardcore/Punk SHow, DJ Ms Cosmo of 5FM, Proph and Malay Kamp.
Gates open at 11h00. Entry to the Kumba Skate Plaza is free on Friday. For the latest news and information go to www.kimberleydiamondcup.com or follow KDC on Twitter, Instagram and Facebook.
The broadcast and webcast producer of the 2014 Kimberley Diamond Cup Skateboarding World Championships is Emmy-winning sports producer Peter Shakkour. A producer and director in sports television for the past 25 years, Shakkour has worked on every major sporting event in the United States, as well as eight Olympic games. "Working here in Kimberley has been one of the great highlights of my career," said Shakkour. "Action sports has always been a passion of mine, and the opportunity to follow that passion to South Africa has been a truly unique and rewarding experience."