Posted: September 23, 2015
Words: Peridot Communications
The skateboarding phenomenon that has captivated South African youth in recent years is spreading across the African continent. Organisers of the skateboarding world championships at the Kimberley Diamond Cup presented by Kumba Iron Ore have confirmed that skaters from at least ten African countries will be participating in this year's event, which takes place from 7-10 October in Kimberley, Northern Cape.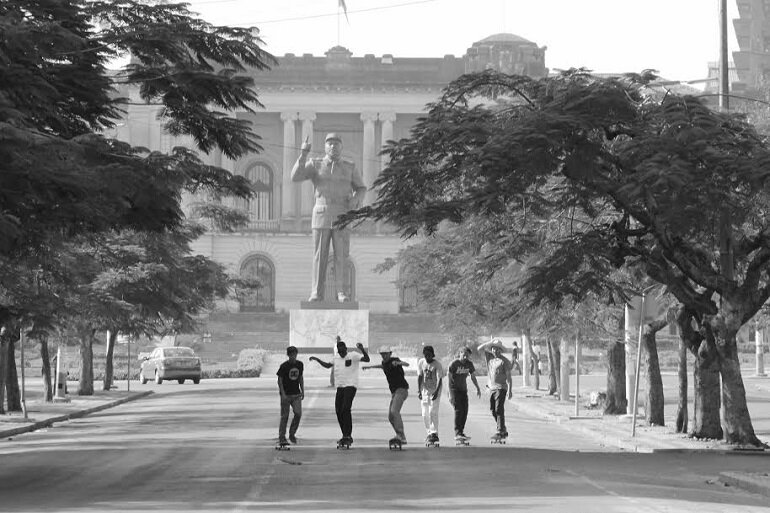 To date, the African contingent consists of skateboarders from Botswana, Egypt, Kenya, Madagascar, Mozambique, Namibia, Senegal, Tanzania, Uganda and Zambia. Mauritius, Morocco and Reunion have also expressed interest in sending contestants.
The overwhelming interest from African countries has led to the addition of another contest to the Kimberley Diamond Cup schedule. Tim McFerran from World Skateboarding Grand Prix today announced that a special African Street Championship will be added to the event roster. "Our goal is to expand the footprint of skateboarding across the globe and we want to give these African skateboarders the chance to be included in this mega-event. We have therefore added this contest, which will allow the top two skateboarders from Africa to qualify for the world championship contest and go up against the world's best on Saturday, 10 October. Depending on the final number of African contestants, we might even allow some additional spaces for South African skateboarders," mentioned McFerran. The African Street Championships have been scheduled for Thursday, 8 October at 15h00.
The sign-up from African countries follows in the footsteps of the first ever KDC African Tour, which reached out to neighbouring countries Mozambique and Swaziland. The tour saw a group of top South African skateboarders and a media crew shooting in some interesting skate spots, while also connecting with fellow skateboarders to gauge the interest in and level of skateboarding in these countries. Starting out from Pretoria, the group travelled for twelve days and also introduced kids to the joy and magic of skateboarding by handing out some free boards.
According to John Block, MEC for Economic Development of the Northern Cape Provincial Government, the tour was a new milestone for skateboarding on the African continent. "The African Tour gave us the opportunity to engage with neighbouring youth and expanded the awareness of skateboarding. At the same time, it also represented a great opportunity to promote tourism to the Northern Cape," explains McFerran.
The 2016 Kimberley Diamond Cup will see some of the top-ranked pro street skaters in the world battle it out for the world champion title and a significant prize purse. Luan Oliveira, Nyjah Huston and Kelvin Hoefler, all placed in the top ten of the recently released street rankings by the World Skateboarding Federation, have already verified their participation. It is expected that athletes from 50 countries will take part in this year's event at the world-class Kumba Skate Plaza in the capital city of the Northern Cape Province.
For more information, visit www.kimberleydiamondcup.com or connect with us on Twitter at KDiamondCup #kdcskate and KimberleyDiamondCup on Facebook.