Words: Sarah Kobal│Photos: GroundUP Media│Video: Various
AXE has gone full out in promoting its new line of products called Apollo, offering by far the most epic prize of all time. 22 people from 75 countries around the world are getting the opportunity to go into space.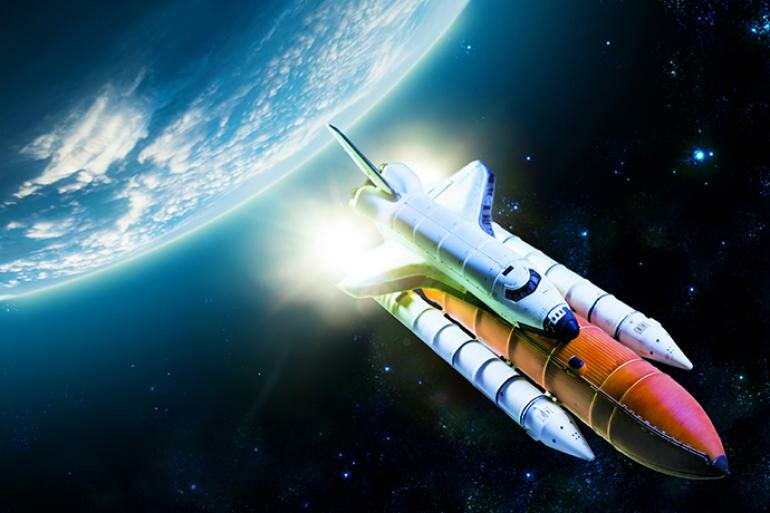 AXE has partnered with Buzz Aldrin, one of the first men to walk on the moon, to create the AXE Apollo Space Academy (A.A.S.A) as a way to decide who the lucky 22 winners will be. This 10,000-mile high club is an elite group and amongst the elite will be a South African. Guaranteed!
The South African chosen will be one of three South African participants who make it through to the final selection stages, to be held at the USA AXE Apollo Space Academy on 2 December 2013. For Flight Simulation Engineer Dean Roddan (41), entrepreneur, businessman, and shark-diving enthusiast Haroon Osman (38), and student and DJ Mandla Maseko (25), this is an opportunity of a lifetime, but getting through to the finals has been no walk in the park. This is what they were up against.
The competition
Phase 1:
Launched in January 2013, more than 50-million South Africans stood a chance to earn 1 of 30 tickets to the SA local Space Camp, by sending in a profile of themselves that explained why they deserved to go to space. Of the 85,000 people that entered, participants the needed to get enough votes online to launch them into the top tier, which would see them undertaking a challenge to determine who the 30 hopefuls would be that got to go to the SA Space Camp. Other ways of entering this competition was to SMS the barcode of an AXE product to the number provided or send in a picture clearly showing how you defy gravity.
Phase 2:
Once the nerve-wracking phase one was out of the way, the top-30 contestants were then sent to the SA Space Camp in Parys, to establish if they would cope in space. This was done by putting them through a series of incredibly difficult tests, such as aerobatic performances in a stunt plane, dropping sandbags on targets while tandem skydiving, and attaching flags to a pole while being pulled down by the forces of gravity. Only the top three finalists would have the honour of representing South Africa and Africa at the global space camp, at the Orlando Kennedy Space Centre, USA, but only one of them would win a highly prized seat on the Lynx Mark 2 spacecraft.
Phase 3:
Now into the final phase, our three charismatic South African finalists will wing their way to the USA AXE Apollo Space Academy (A.A.S.A), on 1 December 2013, along with the other finalists from around the world. What they will need to do to qualify is top secret, but what they do know is that they are going to experience weightlessness, the G-centrifuge, flight simulation, and deep water exercises in the form of either scuba diving or freediving. Once the 22 winners from around the world are chosen, they are guaranteed a seat on the Lynx Mark 2 spacecraft, which is planned for takeoff late 2014, early 2015.
DO IT NOW MAGAZINE caught up with Haroon 'Skhokho' Osman to find out what entering the competition has meant to him and his two fellow finalists.
Q: WHAT MADE YOU ENTER?
Friends forced me to enter the competition because they believed this competition was right up my alley.
Q: HOW DID EACH OF YOU ENTER?
Dean SMSed his barcode number from a recently purchased AXE deodorant through to the number provided, while Mandla sent in a picture of him jumping off a wall and defying gravity. I sent in a picture of myself holding onto the dorsal fin of a six-metre tiger shark and hitching a ride with no gloves, no cage, just me and a beautiful tiger shark.
Q: THE THREE OF YOU HAVE ACHIEVED SOMETHING MOST OF US CAN ONLY DREAM ABOUT. WHAT IS YOUR MESSAGE TO THE PEOPLE OF SOUTH AFRICA?
We urge everyone to get out of your comfort zones and DO IT NOW! The sky is no longer the limit as to what one can achieve if you give it your all. Life is too short; live everyday like it is your last. Living life is all about the events that take your breath away. We want to give all South Africans the hope that nothing is out of reach for us and that if you hold onto what you really want, it will come to you. Our history proves that and we will prove it again. Come on Team SA, come on South Africa, come on Africa! The sky is no longer the limit; there are NO more limits!
Q: THERE CAN ONLY BE ONE SOUTH AFRICAN WINNER. DO YOU THINK THIS WILL AFFECT THE STRONG FRIENDSHIP THE THREE OF YOU HAVE BUILT IN ANY WAY?
Although only one South African is guaranteed a seat on the Lynx Mark 2, the three of us are going over as a solid unit, a team. We are going to represent our country and each and every person who lives on the African continent. We are
'South Africans in Space - Team SA.
To be truly honest, we are all winners to get this far and have the opportunity of participating in a life-changing event like this. This will not affect my friendship with Dean and Mandla in any way. Our bond is strong and our team spirit even stronger. We have become brothers.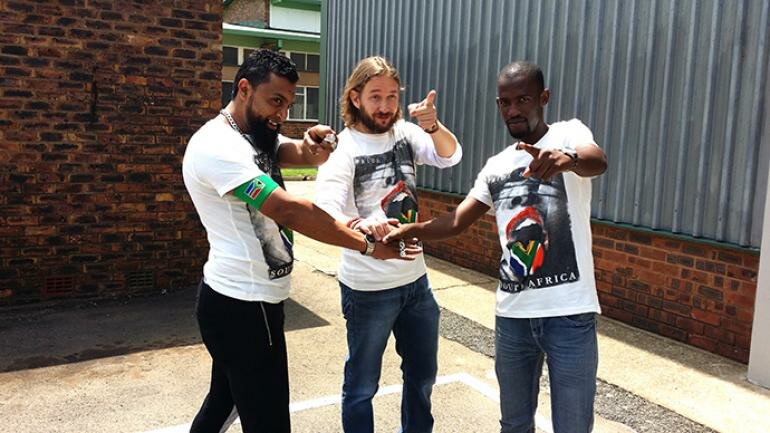 Q: HAVE THE THREE OF YOU PREPARED IN ANY WAY FOR THE FINALS?
Yes, we have already started preparing as a team for the finals. We've trained with Sim-Aero Flight Simulation, raced at Tarlton Raceway, gone go karting at Indy, went shark diving and adventure scuba diving, we are exercising, and we've done some team building, meditation, and breathing techniques. We have also involved our family members and are all having fun. There are also a number of other activities planned before we leave on 1 December.
Q: ARE YOU NERVOUS ABOUT THE FINALS?
Yes, I am. But that's a good thing, meaning I will be on top of my game. Being over confident leads to failure and mistakes, while raw nerves have got me thus far. So yes, I am nervous, very, very nervous. I say: A.A.S.A bring it, Team SA is ready!
Q: WILL YOU BE SHARING TEAM SA'S JOURNEY WITH FELLOW SOUTH AFRICANS?
Yes, we want to share our journey throughout this competition with fellow South Africans and Africans. To do this, we have created a Facebook page, but the main point behind this page is to unite South Africa and encourage everyone to live their lives to the fullest, without any regrets.
From the DO IT NOW team, good luck guys, make South Africa proud!
Haroon, Dean and Mandla's vehicles are branded with 'South Africans in Space', courtesy of Mean Wrap, so if you see them, give them a hoot and show your support.
Team SA will be jetting off to Orlando on 1 December 2013, on Delta Airlines flight 201, for the finals and invite you all to be a part of their send off at around 4 p.m. For further information, visit their Facebook page @south Africans in space - Team SA or follow them on twitter @Roddanhood @HaroonSkhokho @MandlaMaseko!
Did you know?
AXE and Lynx are created by the same manufacturer - Unilever. AXE is known as Lynx in the United Kingdom, the Republic of Ireland, Australia, and New Zealand because of trade marking issues with the name AXE.